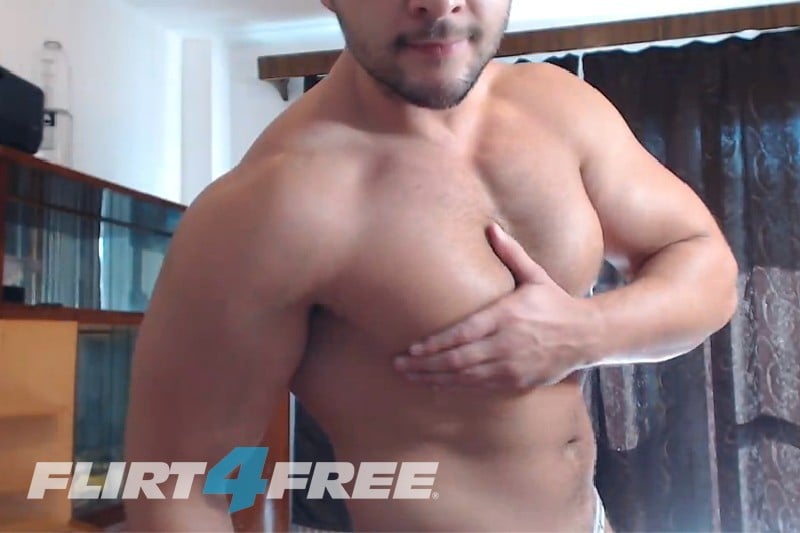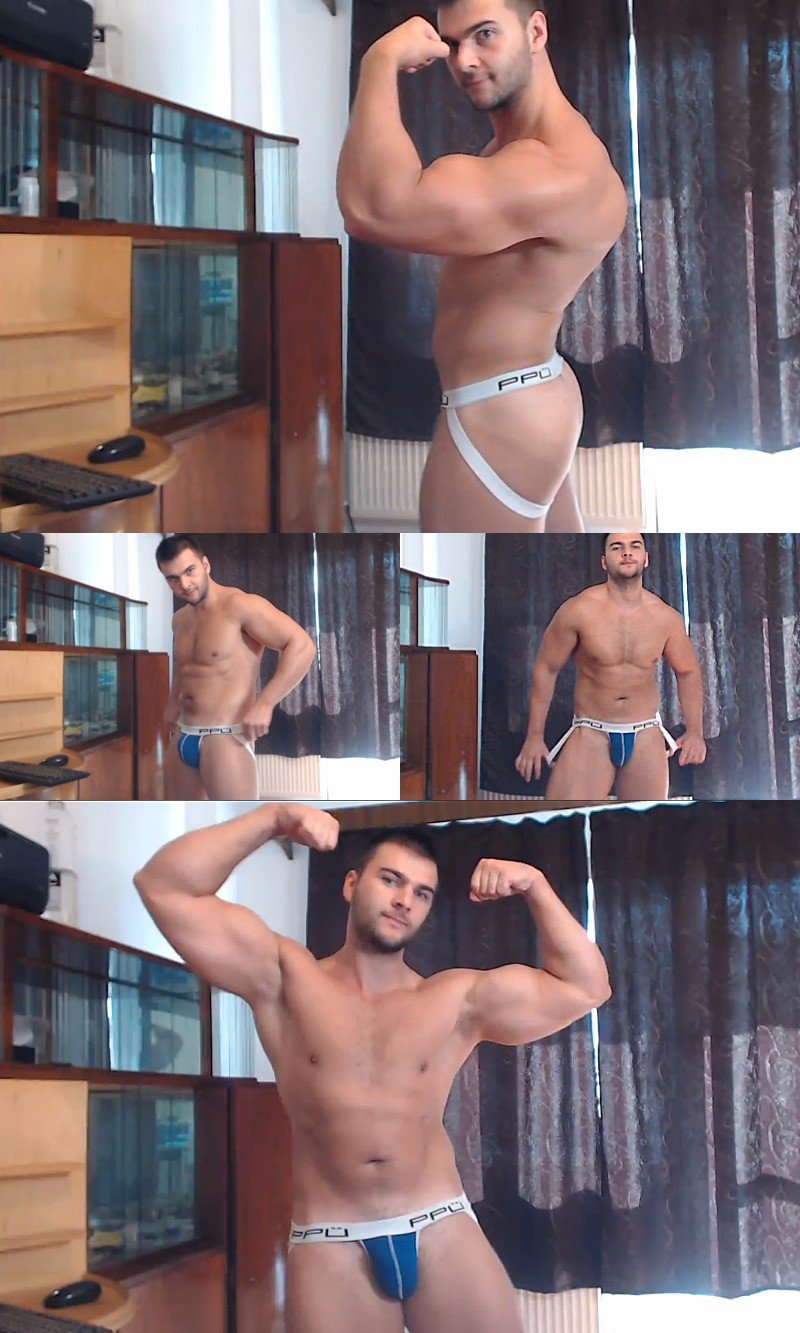 Get 120 free credits at Flirt4Free!
Ever wondered who would wear a jock strap with a tight blue pouch? This guy. And probably that kinda nerdy librarian you were eyeing while hunting for philosophy books by Schopenhauer. Except the librarian probably also had a buttplug in at the time.
Meanwhile, Alex may do the same, but you'll have to flirt like hell with him first.
Not that flirting with him should prove a challenge. He's quite eager to be flirted with, or upon, or inside or whatever preposition your can propose.
Yes, the underwear would happily come off too if you give him just the right attention. Appreciating and respecting his muscles is a good start. Muscle by muscle. Biceps, pecs, ass.
The ass is a major muscle. Can do so many amazing things. Like helping a climb over a wall to escape prison or less scandalous tasks like humping and fucking you like all hell. Or taking a deep fuck. Or both.
Cam Boi Alex is where it's at. Consider his underwear formalwear. He's all dressed up wearing exactly what he would on your wedding day.
No he wouldn't be underdressed because the Rabbi would be nude. As Rabbis generally are. At least my experience.
Now, about Alex's ass. Even a side peak is getting me going. How about you?