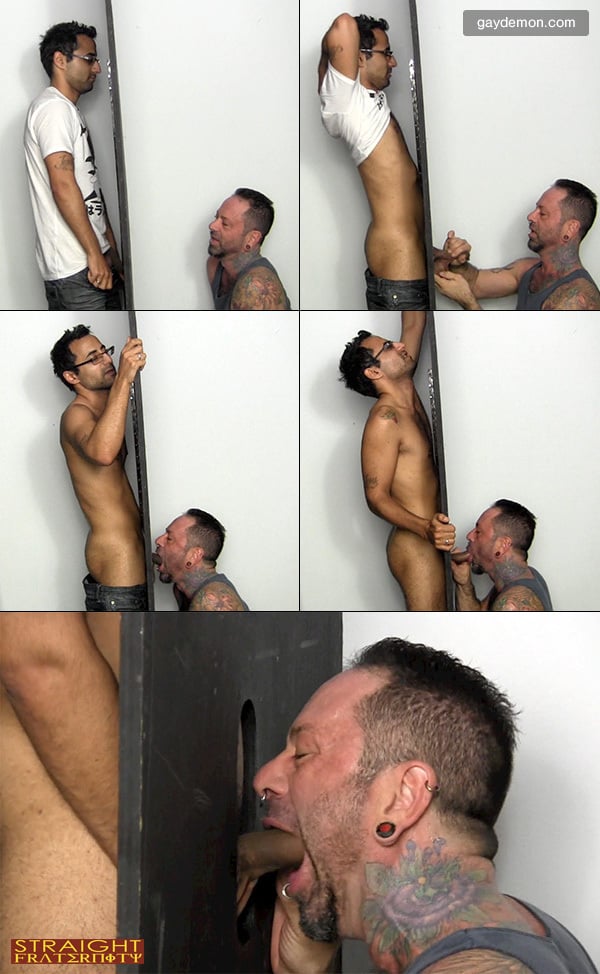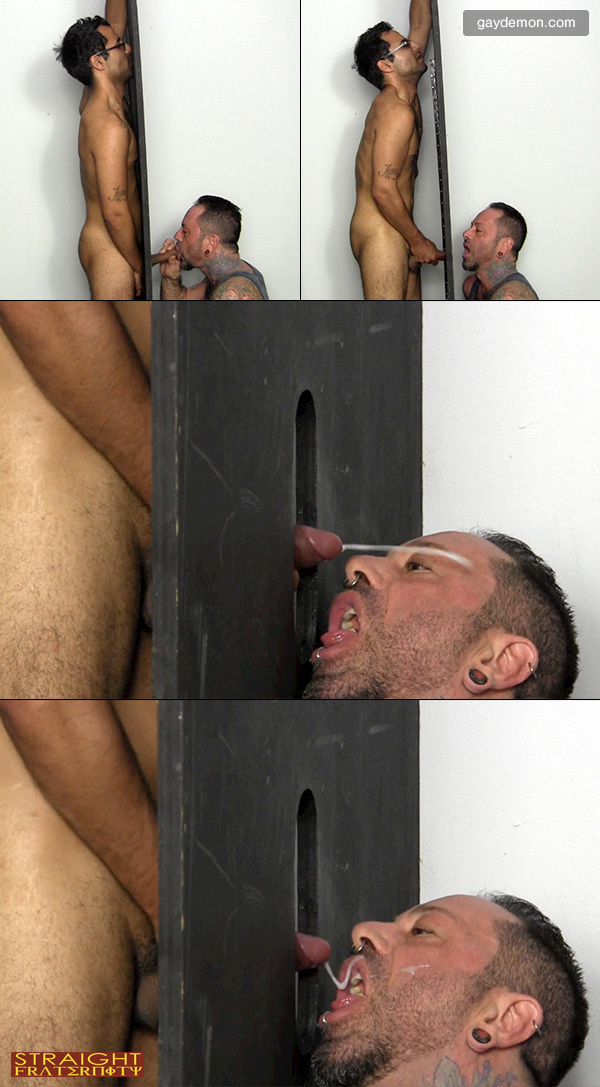 Glory holes are funny things, men either love them or hate them. Sometimes I'm in a mood to suck cock and that's it. I don't want to play with your nipples, rub your belly, or finger your hole, and I don't want smoke cigarettes with you and chit chat -- just give me dick, blow your wad, and go away. Glory holes are perfect for that. Valdimir is a 24-year-old, Bulgarian, medical student who is getting glory hole head over at Straight Fraternity this week.
I get weekly updates in my email from Straight Fraternity and I don't remember seeing Vladimir -- I would have remembered because I have a foreskin and Easter European fetish, and Vladimir is Bulgarian. So I did some poking around to see what else Valdimir has done and it turns out this is his first time on the site. In fact, I discovered lots of guys actually do just shove their dicks through the site's glory hole, blow their loads and leave. (HINT: These blowjob videos can be found in an easily-missed text link "GLORYHOLES" at the top of the page -- I never even knew that was there.)
Vladimir has a decent-sized cock, a little on the long side, it's dark brown, and like I said, it's uncut. It doesn't take long for this cocksucker to get Valdimir hard and we can see this Bulgarian squirming on the other side of the wall. But I like when the camera gets in close and we're left hearing Vladimir instead of seeing him. And as you can see, this horny guy shoots a very hot blast of cum across this cocksucker's face.
See more at Straight Fraternity