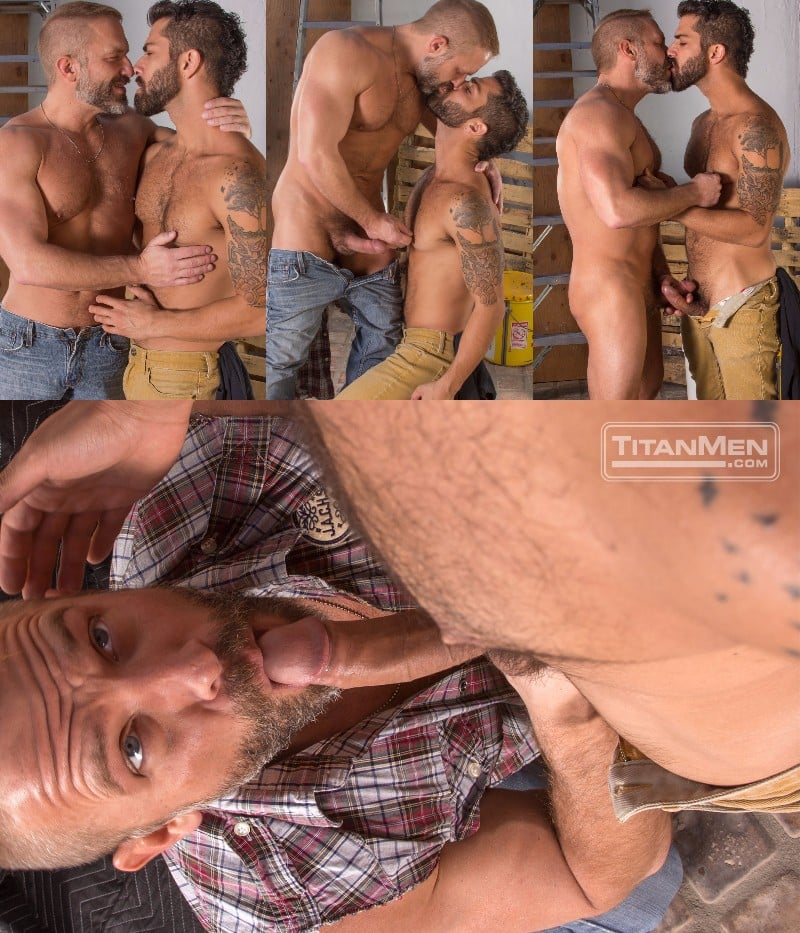 Save 25% on a Titan Men Membership
Dirk Caber is playing a plumber in Titan Men's Blueprint and Adam Ramzi is a landscape designer and they have to work together on this project. "I need a main pipe pulled from the street," Adam says. Dirk spies Adam's butt crack peeking above his pants so he tickles it with his finger saying, "How big a pipe you want? About eight inches?" Adam turns his head over his shoulder and smirks, "Yeah, eight inches would be great. You got it?"
I love the dialogue and if I didn't know any better I'd say that director Joe Gage wrote it, but he's not credited, so I guess not. Still, it's his style and quite a bit of fun. (I miss Joe Gage.) Mind you Dirk Caber doesn't have eight inches -- I know, I'm being picky -- but Adam Ramzi does.
Ramiz deep throats Caber's hard-on, then bends over while Dirk feasts on his hole, then fucks it. Adam takes over and sits on Dirk's cock and rides it hard while his own erection dances wildly. And the scene ends with Dirk lying on his back and getting his ass drilled. He finally cums on himself with Adam fucking him hard. And that's how a plumber and landscape lay some pipe.