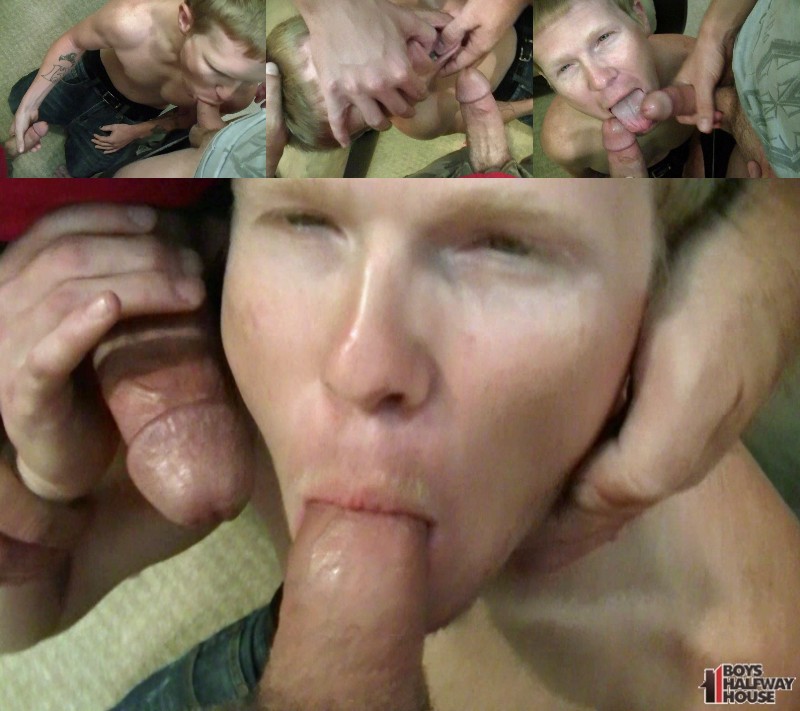 Watch Ron Get his Puckered Pink Hole Fucked
Blond delinquent Ron left Boys Halfway House without signing out, and you know what that means: there are a couple of surly supervisors waiting when he gets back. Ron might have gotten off with a flimsy explanation and an apology, but he gives them attitude. So Ron gets his adjusted ... big time.
As the supervisors chew out Ron for disobeying the rules, he laughs. So they decide to wipe the smirk off his face. They push him to his knees and whip out their big cocks. One man holds his head while the other stuffs his bad-boy mouth. He slobbers on both of their cocks, but he's still sporting that cocky smirk.
One of the managers throws a glass of water in Ron's face and slaps him too. They push him down on the sofa and one supervisor holds the lad's legs while the other pushes into his tight puckered hole. They fuck him this way until one man cums all over Ron's aching pink hole, then the other uses his buddy's cum as lube as fucks this thug some more. After riding the supervisor's cock, Ron kneels on the floor and gets his face coated with a big juicy load.
See more at Boys Halfway House