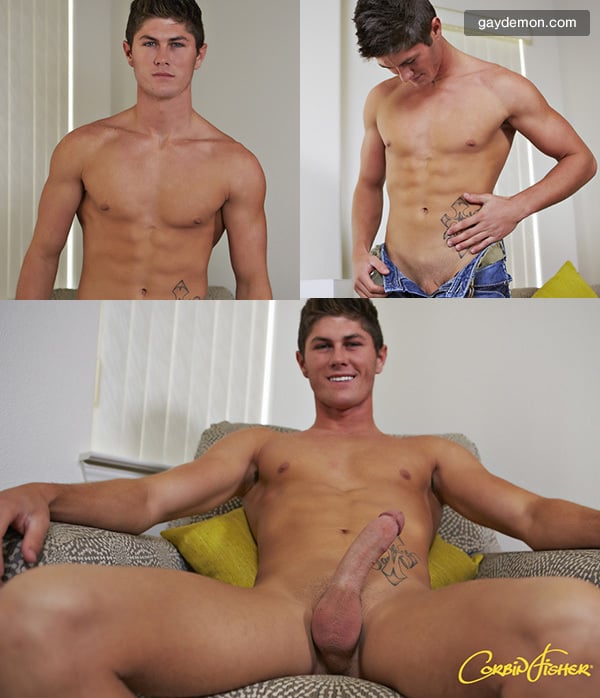 I was going to say that Corbin Fisher has been featuring a lot of big dicks lately, but when I looked at Rhett's stats, he's only sporting seven inches. That's still a couple of inches bigger than the average-sized penis, but I wouldn't call it "big." Not by porn standards. I remember seeing a couple of chicks talking in a YouTube video a while back about their current boyfriends' cock and one said, "OMG! It's huge." It was seven inches. Poor girl, wait until she gets a date with a guy like Boomer Banks.
Rhett is making his debut over at Corbin Fisher and he loves everything to do with the ocean - swimming, surfing, wakeboarding, and obviously tanning - and he's even had sex with a girl on the beach. It didn't bother him that they had a voyeur watching them, so I guess it's no surprise that he's stripping naked and pulling his cock in his first jack-off video.
He likes fucking girls doggy style, but we'll have to wait and see if he's fucking any of the Corbin Fisher guys doggy style too. But he says he likes lots of foreplay, so I'm sure we'll at least see someone sucking his big-nobbed dick. Rhett shoots a nice load too, a couple of big squirts down on the floor between his legs, followed by some thick gushes. And in case you're wondering, Rhett also has a southern accent -- with a name like that, how could he not?