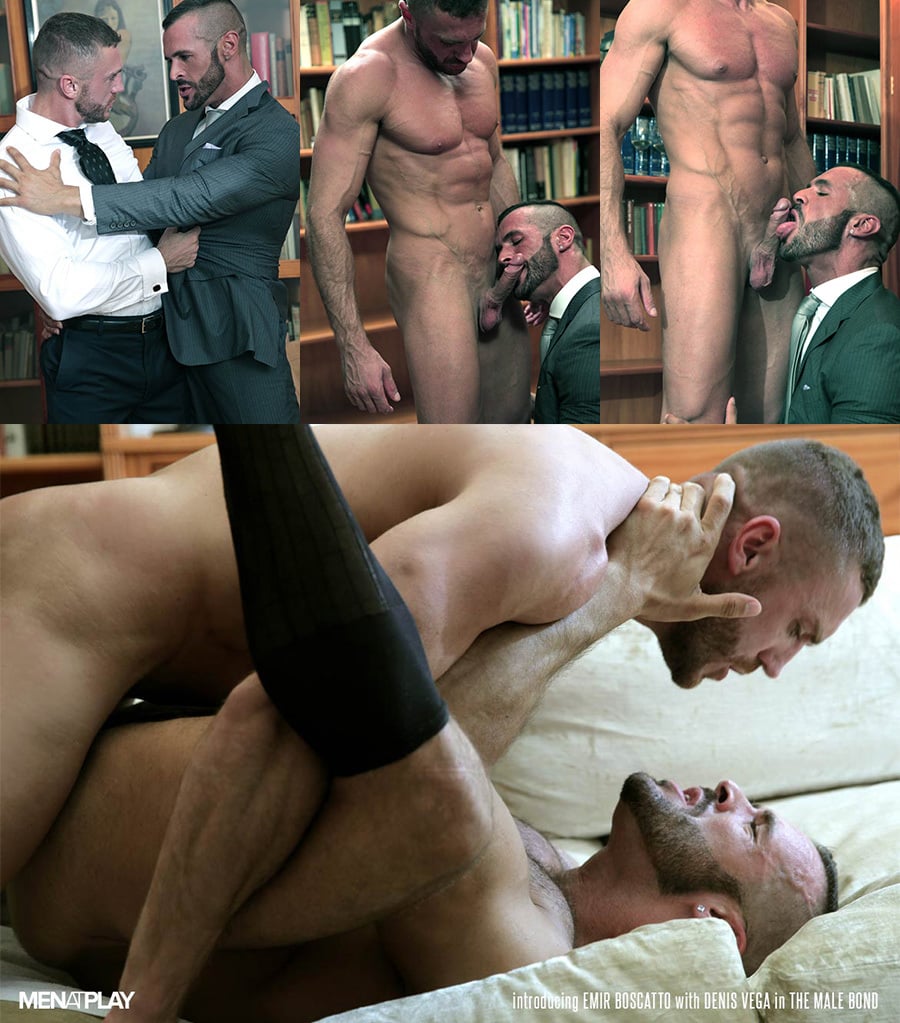 Big Brother reality-television star Emir Boscatto has taken his clothes off for real, and this weekend he debuts in his first-ever porn video for Men at Play. He's playing opposite 35-year-old Spanish porn hunk Denis Vega, who is a regular on the office sex site. Vega has appeared on Men at Play 15 times since his debut in February 2014, so he's the perfect candidate to bend over for this Argentinian hunk.
I'm not a fan of reality television, so when Men at Play blazed the "worldwide exclusive of ex Big Brother contestant Emir Boscatto making the leap into the world of gay porn" I had to look him up. Good grief, talk about a slow news day: He was a contestant on Big Brother Argentina all the way back in 2011, and he didn't even win, he was a runner up. I guess it's big news for his 221K Twitter followers, but really, how many of them are going to be watching him fuck Denis Vega on Men at Play? Do you remember that contestant from the original Big Brother who showed up in porn a few years back? I remember the incident, but I can't remember the performer's name. Do you? Where the hell is he? Will we remember Emir Boscatto in a year's time? Maybe, if he does a dozen videos like Vega has.
Don't get me wrong, it's a hot scene with lots of steamy kissing and Vega and Boscatto rub their scruffy faces together, Boscatto even bites Vega's chin before pushing the Spaniard to his knees. Vega gulps down Boscatto's uncut dick, which is comfortably average, before kneeling on a foot stool and getting his ass eaten. Then Boscatto pushes the hunk back on the sofa and mounts him, holding his socked feet while drilling his ass. Boscatto is sex on a stick, he's handsome, well built, and passionate, and he seems to know how to make a bottom feel good. That's what I care about. I don't care that four years ago he was on an Argentinian realty television show. We are so obsessed with celebrity, aren't we?