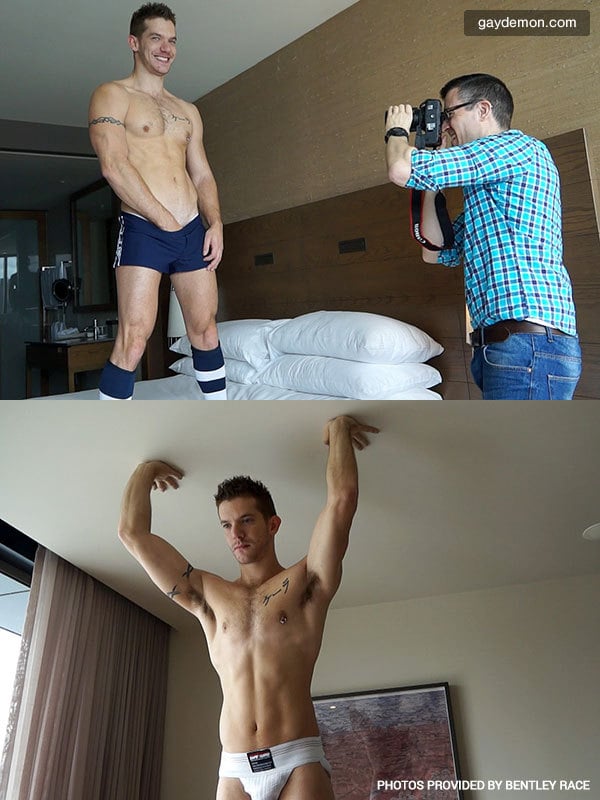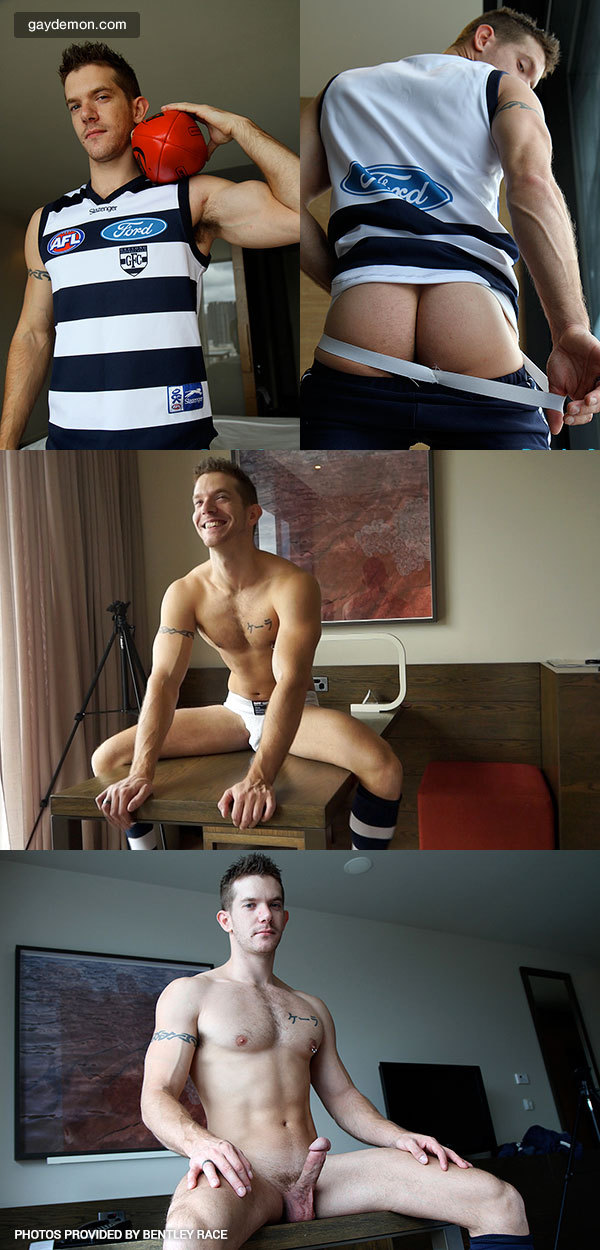 Getting some guys to shed their clothes for the camera can be a lot of work. A site owner can spend many hours convincing the guy that he really is hot or massaging him through his apprehensions. Skippy Baxter is one of those guys and Ben from Bentley Race is the site owner. "I had always hoped that I would get this sexy Aussie boy in front of the camera," Ben says.
But it wasn't until late last year and with some encouragement from a couple of buddies that 26-year-old, Melbourne boy Skippy Baxter finally agreement to meet Ben. Since then, he can't seem to keep his clothes on. Isn't that always the way? He did his first photo shoot and jack-off video (with a Fleshlight) back in October. A month later he was getting his ass fucked on camera, and he's got a sturdy and round one.
So here's Skippy in this third session with Bentley Race. "We were actually taking these photos while we were waiting for his next action shoot to start," Ben says. Ah yes, there's always tease in porn, isn't there? Where would we be right now without Skippy's first two videos?
I'm sure you can see for yourself, but I'll leave with with my two favourite parts of this lad's body. For a fair-skinned lad, his armpits are frightfully sexy, I just want to bury my face in them and breathe in his musk. And Skippy's got a big nob at the end of cock. I love a plump one, they're so much fun to suck and swirl your lips and tongue around like a juicy lollipop.