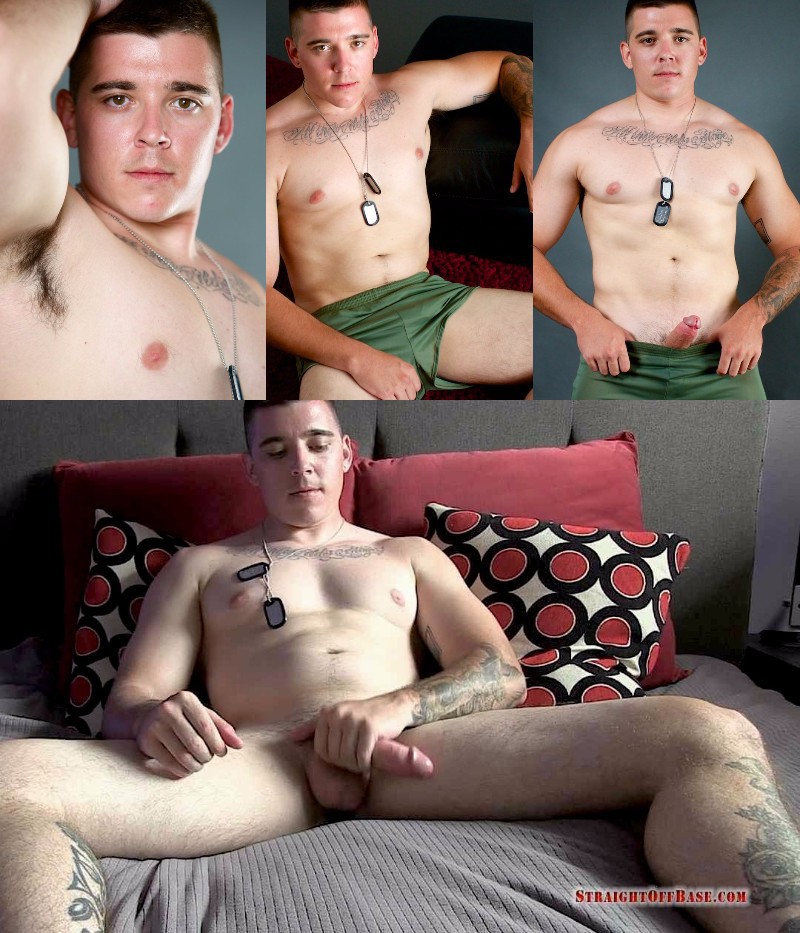 Get Two Sites for the Price of One!
Devon is getting out of the Marines in two weeks and he plans to follow a career in personal training. He's a beefy guy, in good shape with a masculine body, and he weighs a solid 180 pounds. He's been wanting to shoot a porno for a while, so here he is on Straight Off Base jerking his fat cock.
There are a few things about Devon that get me revved up. Although he's 27 years old he has a boyishness to him. He's got a solid beefy body. I'm not usually a fan of ripped and shredded guys, I like having a little something to hold.
Devon's dark armpits drive me wild thinking about burying my face in them. His pubes are a little too trimmed for my taste, but it wouldn't prevent me from swallowing his fat cock. Devon jerks his meat sitting back on the bed, then he holds a Fleshjack and fucks it on his hands and knees, giving us a perfect view of his hot ass.