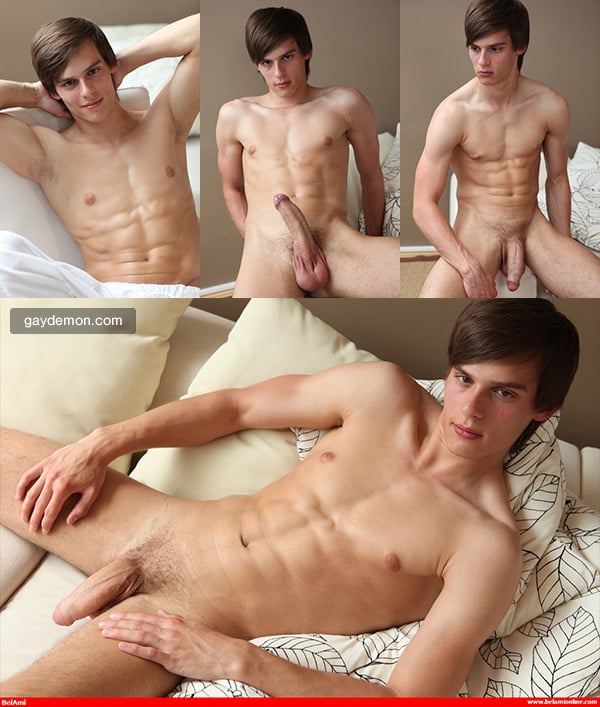 Cameron Buirski is a newcomer to Bel Ami Online, one of those sexy guys that proves studio head George Duroy knows how to pick them. Cameron is a beautiful guy with soulful brown eyes, smooth skin, a squared-off jaw, kissable lips, and he's even got a sexy mole on his cheek. At times he looks lighthearted and fun, at other times pensive and brooding.
And his body is ripped hard, look at those abs. He's lean and smooth with a slender waist and long hairy legs -- big feet, too. About the only thing I don't like about Buirski is the fact that he shaves him armpits. Pubic shaving is the most unfortunate trend in men's grooming since the faux hawk, although if this bare pubes thing carries on for long, it'll move to the top of my list.
Still, with his big cock and massive low-hanging nuts, I forget about the regrettable situation under his arms. Even when he's completely soft, Cameron shows an ample piece of meat. And when he's bone hard, there's still plently of foreskin covering half of his head. His cock and balls almost look out of proportion with the rest of the body, but really, can a guy ever have too much between his legs? I can't wait to see this sexy stud in action.