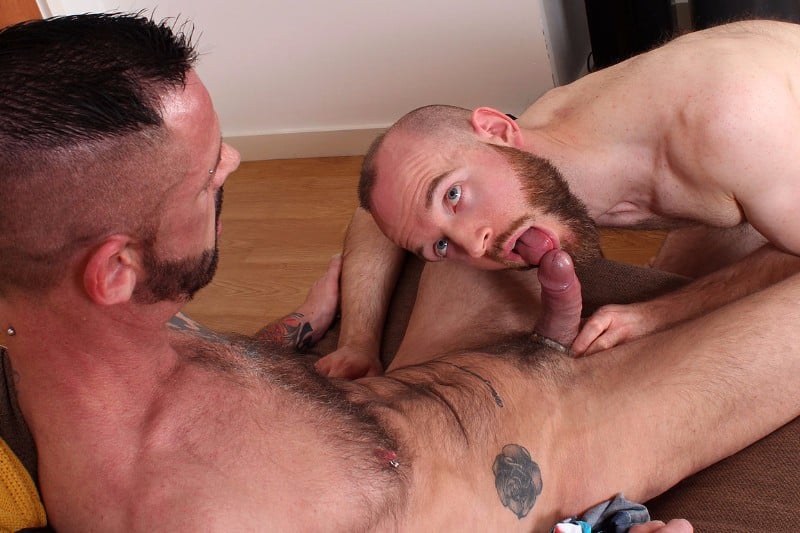 Watch Lake Fucking Brandon's Hot Furry Butt
Lake is interviewing guys for a modelling position and Brandon is eager to get the job. As this Butch Dixon scene unravels, Lake asks the lad what kind of work he's willing to do. "Anything really," Brandon says. Be careful there, Brandon, you could end up with a hard cock up your ass.
Lake says that he needs to see how Brandon looks under his clothes, so the bearded stud peels off his shirt. It's the oldest trick in the book, isn't it? Lake tells him to remove his jeans, then his underwear. If you like butts, you'll love Brandon's, he's got a sexy, meaty ass. He's also sporting a furry patch across the small of his back.
When Lake grabs a couple of hands full of Brandon's ass, the lad doesn't put up any resistance. So when Lake lies back on the sofa, Brandon kneels and does whatever he must to get this job. After gulping Lake's stiff cock and making it even harder, Brandon hoists his legs and the man crawls on top of him. I don't know if Brandon ended up getting the job, but he sure did get a good arse fucking.