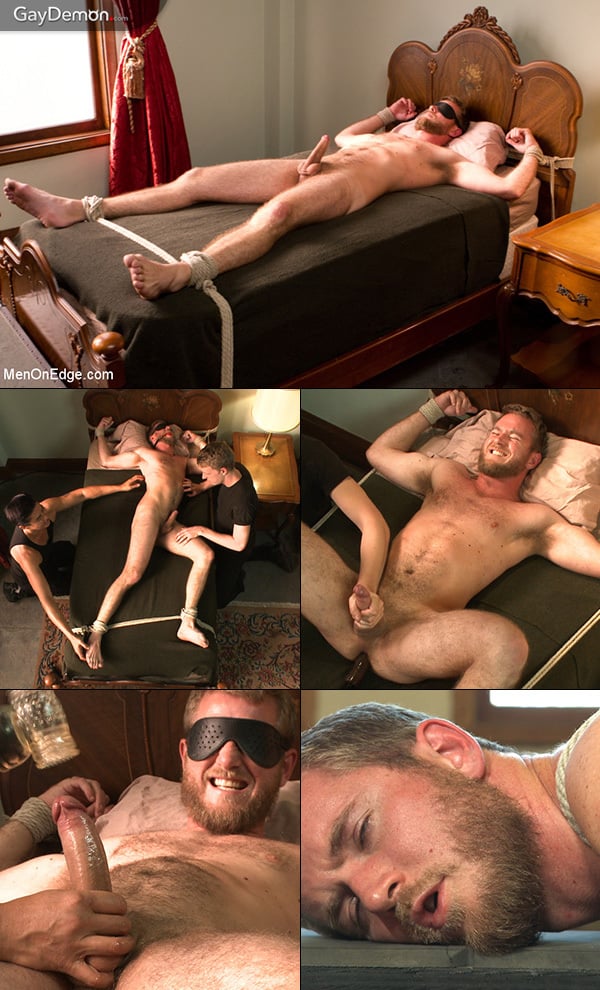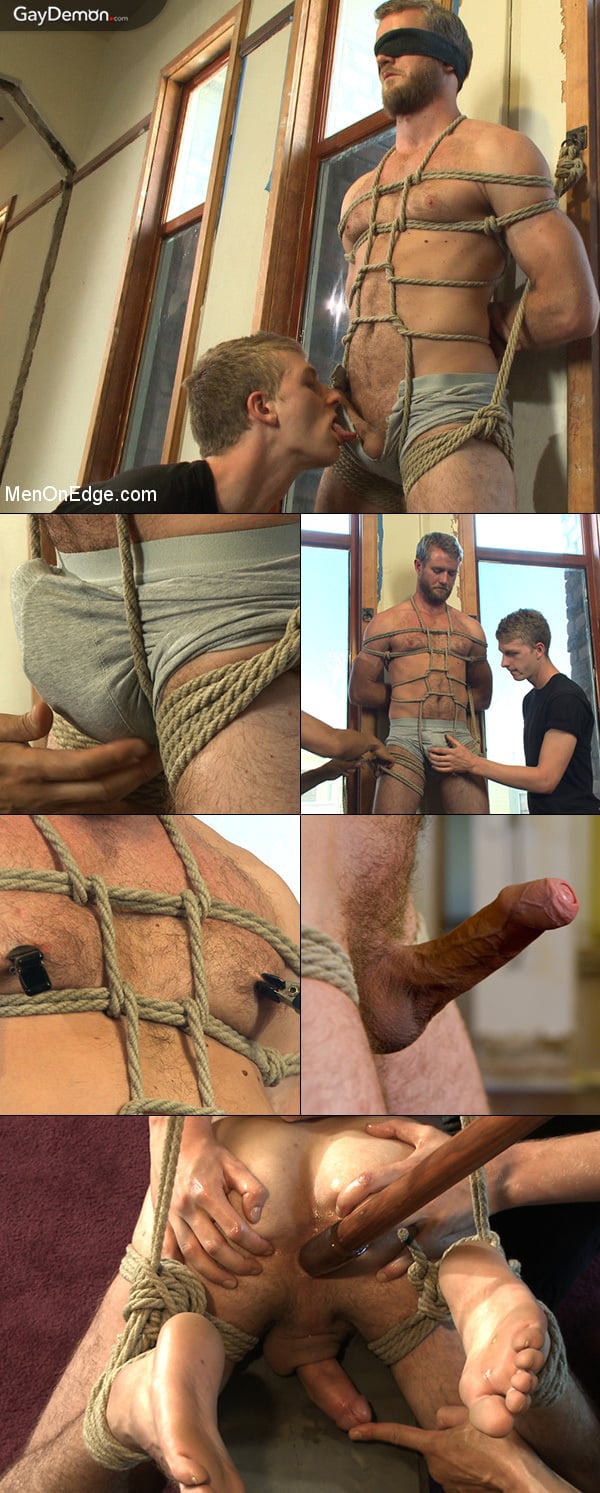 I love sucking dick. And even though I'm down on my knees in service mode, I generally like being in control. I'm not a huge fan of a man grabbing my head and ramming his hard-on down my throat, although that can be fun, too. I prefer to pleasure a man's dick in my own way and at my own pace. So Men on Edge is right up my alley because these bound studs are helpless to take any kind of control of their blowjob sessions, and they get to unload their nuts when these cocksuckers are ready to take them.
I've seen bearded stud Drake Temple around a couple of sites and he turns me on. He's good looking and I love his sexy beard. He's also got a ripped body. And if you know anything about me, you'll know that I'm a foreskin hound, so his big, uncut dick looks incredibly tasty.
I really loved watching these two men working over Drake Temple in his first cock edging session. And there were some highlights for me. The scene opens with Drake bound in his underwear, with one guy licking his nuts, the other strokes his hard-on until he's ready to blow, but they don't let him. And when Drake's dick finally settles down, the one guy squeezes out some sticky goo onto the other's tongue. They tie him doggy style on the bed and again, one guy is teasing his sensitive cock head with his finger while the other drills his hole with a dildo, and Drake is going out of his mind, pleading to unload his nuts.
Drake gets his ass fucked with a motorized dildo, he's suspended in the air and teased some more, he's blindfolded and gagged, and they even tickle his underarms and bare feet. And when Drake's head is about to explode and he can't bare another minute, these two men finally milk his cock until he blasts off a magnificent load of man jizz.