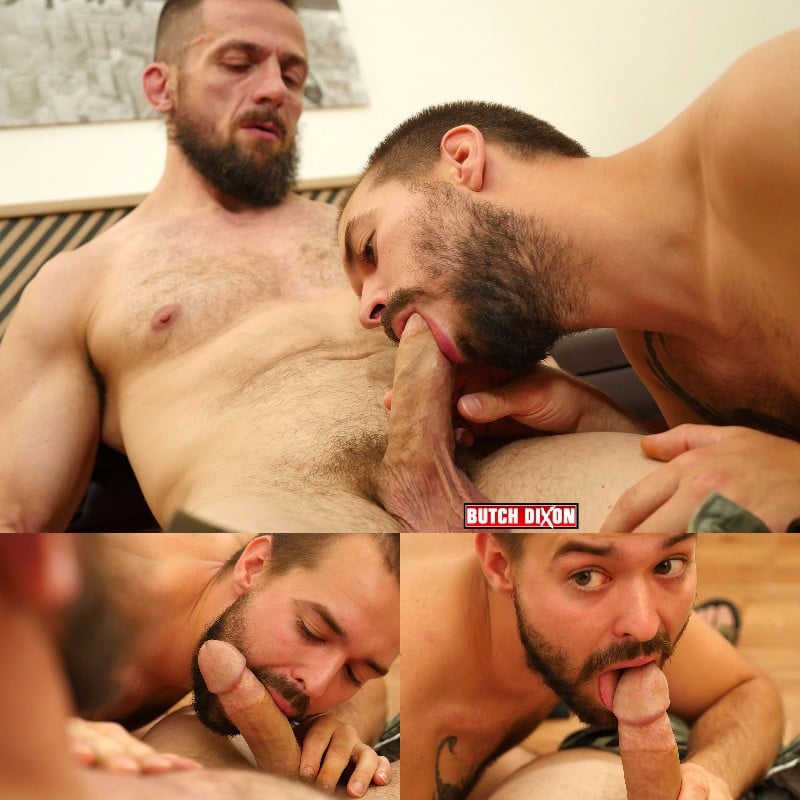 Watch These Bearded Men Fuck at Butch Dixon
Czech hunk Erik Lenn has been on Butch Dixon a few times, but the last time was almost a year ago, and back then, he was the one getting skewered. This week he's back and he's dicking Martin Dajnar's beautiful ass.
It's hard not to be fascinated with beards these days, they're everywhere. Czech hunks Erik Lenn and Martin Dajnar are both sporting beards, but they're very different. Erik's is more scruffy looking while Martin's is shorter and more trimmed, but both men have trouble with patchiness across their cheeks -- a lot of guys do.
Erik is twenty years Martin's senior and he sits back and watches the younger lad gobble his dick. Then he gets a taste himself. But when it comes to fucking, Erik's the top in this couple. But that doesn't mean Martin just lies there and takes it, no, he mounts Erik in a reverse cowboy and bounces on the man's big-nobbed prick. But my favourite position is seeing them spoon fucking on the bed.