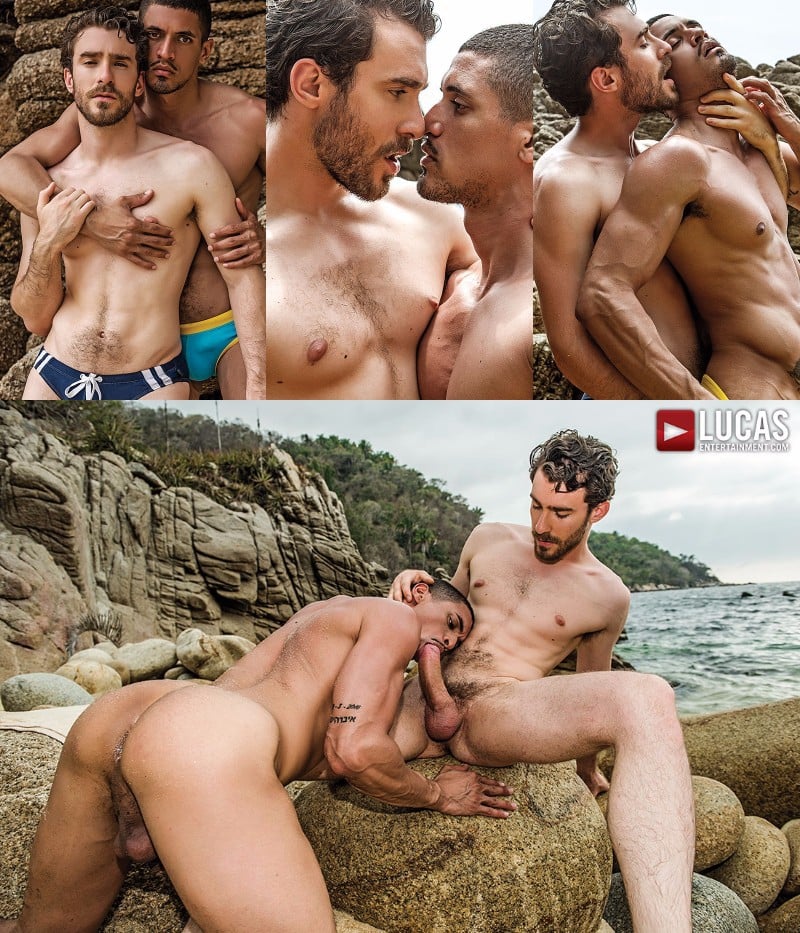 Watch All 4 Scenes from "Beach Blanket Bareback" at Lucas Entertainment
Spanish stud Philip Zyos and his nearly nine-inch cock makes their debut this week in Lucas Entertainment's Beach Blanket Bareback. He's fucking Ibrahim Moreno's ass in this outdoor scene filmed on a blustering day by the ocean.
Philip Zyos and Ibrahim Moreno are beautiful men. They're both sporting face scruff, but Philip's is just a little thicker and darker than Ibrahim's. But Ibrahim is just a tad more ripped than Philip. They both have furry abs, and Philip has a hairy patch across his chest, but the rest of Ibrahim's torso is smooth. And both guys are swinging big uncut dicks, but Philip's in maybe half an inch bigger.
Ibrahim and Philip kiss passionately, then Ibrahim falls to his knees to gulp Philip's giant cock. He gives him a perfect blowjob, devouring every inch of it and swallowing deeply. He can't take his eyes off this hunk and even stares up at Philip while he's blowing him. Ibrahim loves getting his ass fucked and Philip is a top, so this pair is a match. Philip slides his big cock deep inside Ibrahim and the pair fuck on the rocks.
See more at Lucas Entertainment