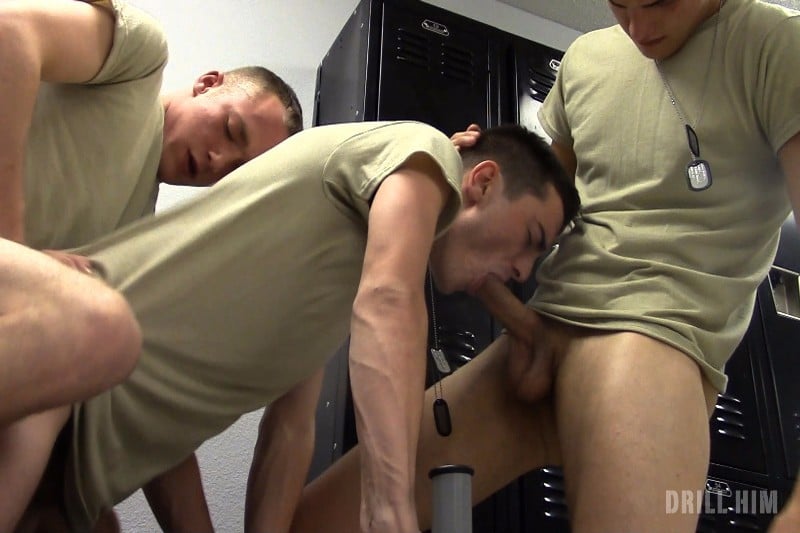 Watch Soldiers Gang Banging Raw in the Barracks
Drill Him is a brand new porn site featuring horny soldiers in bareback fuck sessions in the barracks. When two soldiers jump this poor private on his cot, there's nothing he can do but take it. But honestly, he's not fighting very hard. Come inside and see him getting his ass tag teamed.
When this scene opens, a new recruit is lying face down on his cot. He's having a nap so doesn't hear these two soldiers enter. They jump him and pull off his underwear and start ramming their fingers in his hole. Honestly, he doesn't put up much resistance. But with two horny soldiers sporting hard dicks, would you?
They take turns ramming their dicks down his throat, making him sputter and gag and giving him shit for not being able to take it. Then then stand this recruit on his feet and lean him against the locker. One fucks him while the other watches, then they swap, and finally they use both his holes and spit roast him until they unload their nuts.