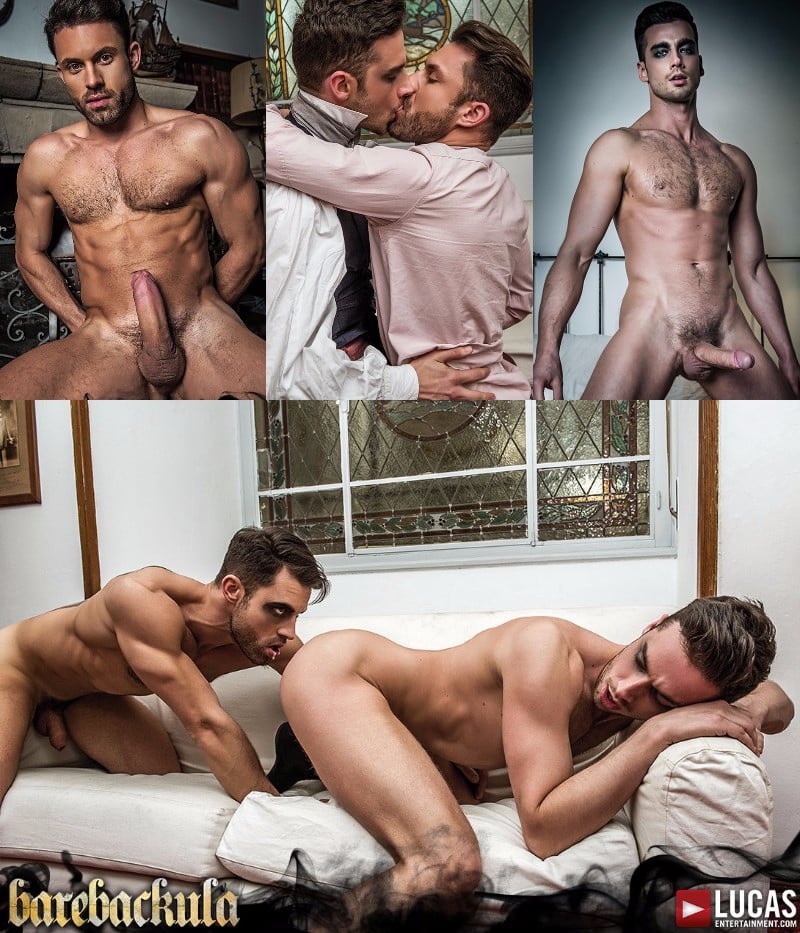 Watch All 3 Episodes of "Barebackula" at Lucas Entertainment
It's all led up to this moment. British attorney Jonathan Harder was lured to Barebackula's castle, thinking he'd won an all-expense paid trip, but little did he know that he was the prize and tonight Barebackula intends to reveal his plan.
In the conclusion of Lucas Entertainment's "Barebackula," Jonathan Harder (James Castle) is faced with a difficult decision: Knowing the depraved things that go on in this castle, is he going to escape or stay and completely give himself over to his sexual urges.
Who can resist a big, swollen vampire cock? Harder can't. And besides, he wants to discover if swallowing Count Barebackula's cum load is the key to eternal life. Maybe it is, maybe it isn't. But it sure sounds like fun finding out.
See more at Lucas Entertainment