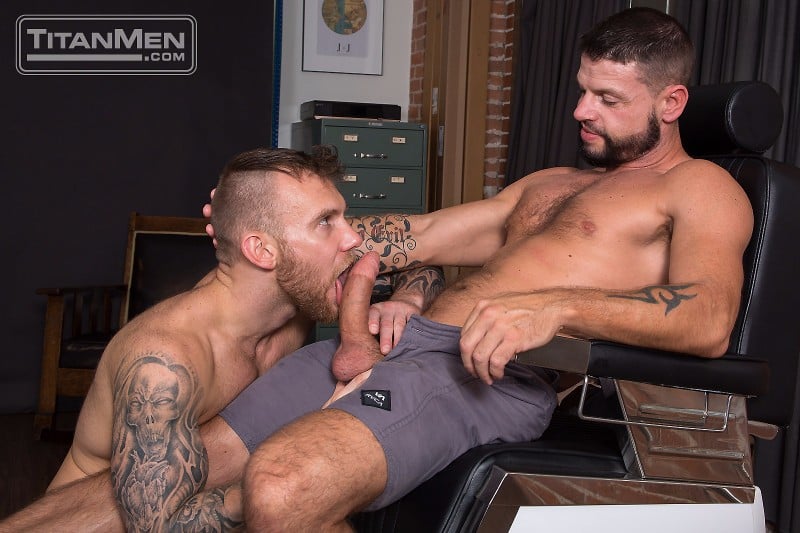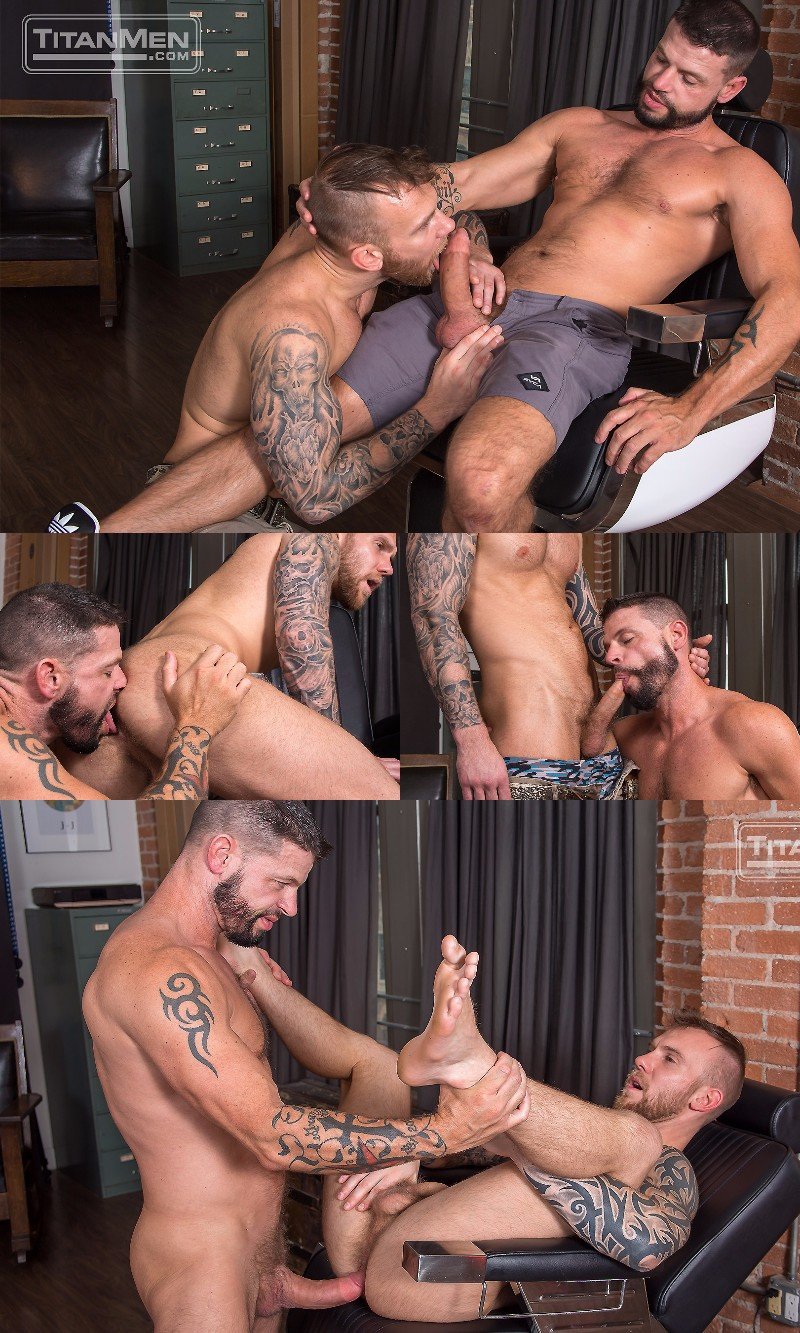 Get a 25% Discount at Titan Men
Tex Davidson sits in Damien Michaels' barber chair for an afternoon haircut and beard trim. Damien's crotch keeps bumping against Tex's hand on the armrest, so Tex finally nudges it across Damien's bulge to see if he can get the barber's dick interested in more than this haircut. He does.
I could never work on a porn set because I'm a continuity freak. For instance, in this Titan Men scene Damien Michaels is supposed to be giving Tex Davidson a haircut and beard trim, but after a some snipping and combing, they fall right into the sex. So what about all those clippings? Isn't Davidson's chest covered in shavings? Isn't Damien going to get a mouth full of hair? No brushing, no shower, the barber falls to his knees and starts sucking. See what I mean? Freak.
Tex sits back in the barber's chair and enjoys watching Damien worship his super fat cock. Gosh, that's a horny piece of meat, and what's better is that Damien is quite capable of servicing it and paying it the homage it deserves. He licks is, kisses it, sucks it, and swallows it balls deep, then he lies back in the barber's chair and gets his hole stuffed.