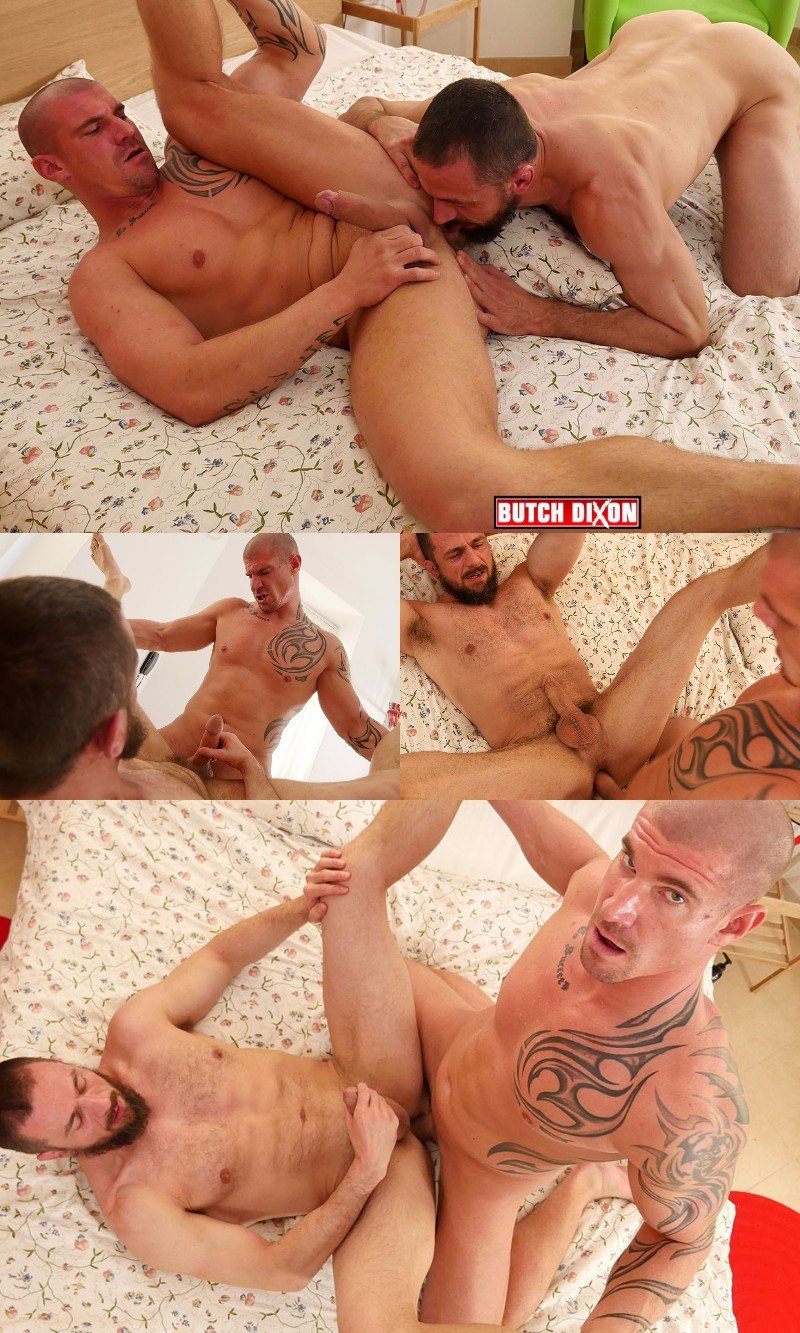 ---
Scene Pictures
When this Butch Dixon video opens, Mike Bourne has just arrived for his afternoon hook-up with Erik Lenn. The bearded bottom checks out his trick through the window, then buzzes him in. Got to make sure those profile pics match the man, don't we? These burly men chat for a bit on the sofa, then Erik leans in for a kiss, and they're off. The cocks come out, and after some mutual sucking, they head to the bedroom to fuck.
I'm normally all over a bald man, especially when they have a nice fat dick like Mike Bourne does, but Erik Lenn really turns my crank. He's a rough-looking fucker with a scruffy beard, crooked teeth, and he's got a long, uncut dick that would feel pretty good in whatever hole he'd like to put it. He's Czech, too, and that gets my Eastern Euro fetish revving hard. But my fantasies of being dominated by this ragged thug are dashed when he gets down on all fours and Mike spears his dick into Erik's pucker.
When they were arranging this hook-up, Mike requested Erik not shower, he likes his men musky. And when a six-foot bald hunk tells you not to shower, you do what you're told. After worshipping Mike's beautiful uncut cock, Erik assumes the doggy style position on the bed and we get a perfect close-up of Mike stuffing his bulbous cock head into Erik's eager hole. Mike fucks his new buddy until he has to cum, then he pulls out and jacks off all over Erik's nuts.