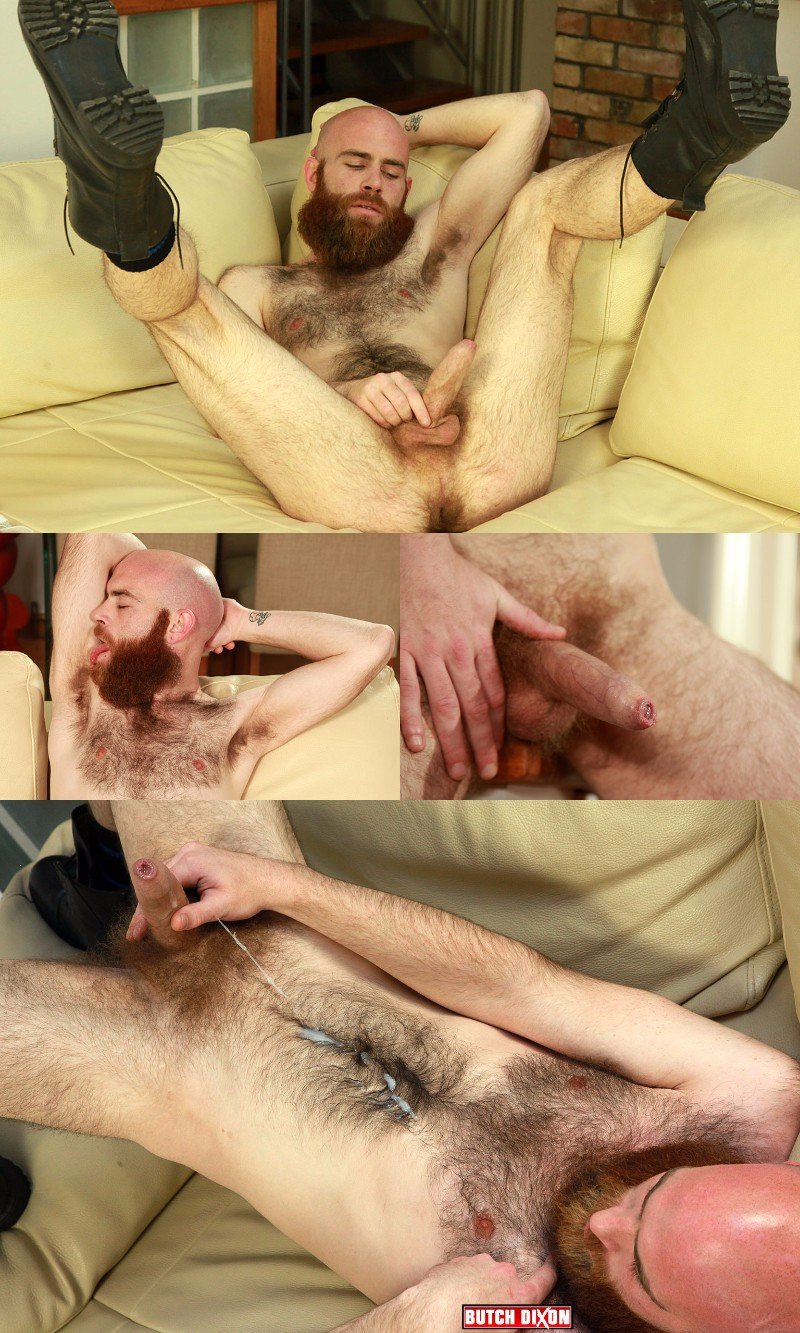 My wish for the new year is that someone comes up with a porn site packed with Irish men -- there just aren't enough of them in Pornland. Blue O'Neill is a bald, ginger from the Emerald Isle and he's making his debut on Butch Dixon.
I loved listening to Blue O'Neill in his interview at the beginning of his jack-off video -- Irish accents are so sexy. Blue says that he hasn't had sex with a woman in over ten years, not since he figured out he was "100% gay" as he puts it. He tells us that he's from a small village outside of Cork, a town that's famous for cheese. But as I never saw Blue's foreskin retracted over his cock head, I'm assuming he's a veritable cheese factory, too.
Blue likes butch men and manly guys. "The ones you'd think are absolutely straight," he says. Butch Dixon asks him if he's ever had sex with a straight man and he smiles his answer. Then the Irishman takes off all of his clothes, but he leaves his boots on, then settles back for a wank. And as you can see, he shoots a very sticky load of jizz across his furry belly.