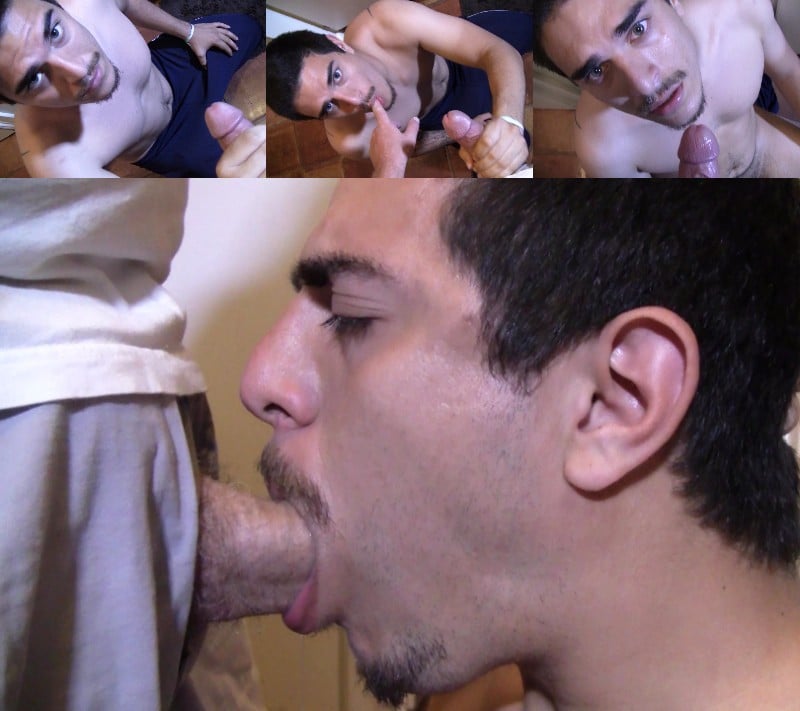 Watch Bad Boys Getting Screwed at Boys Halfway House
Van doesn't feel like doing his chores. But this is Boys Halfway House and everyone has to do their share. Van feels it's beneath him and tries passes off his housework to another resident. The supervisor catches up with him in the kitchen and shows him the merits of being a team player, or rather, what happens when one isn't.
Van's a cute guy, he's good looking with a young man's attempt at a mustache and some chin scruff. He's got sexy green eyes and his torso is mostly smooth except for a small patch of fur between his pecs and a bit more across his belly. He's got a fat uncut cock and a furry hole. I can see why the supervisor wants to teach this delinquent a lesson or too.
So right there in the kitchen, Van is pushed to his knees and ordered to open his mouth. "Suck my cock," the supervisor orders. Van does some just-the-tip sucking until the supervisor grows tired of the meager blowjob and rams Van's head down on his big dick. Lying of the floor, Van fingers his butt hole like he's been told, meanwhile the supervisor stands over him jacking his dick. Van doesn't want to take this cock up his ass and hopes the supervisor is going to blow his load all over him. Fat chance.
See more at Boys Halfway House