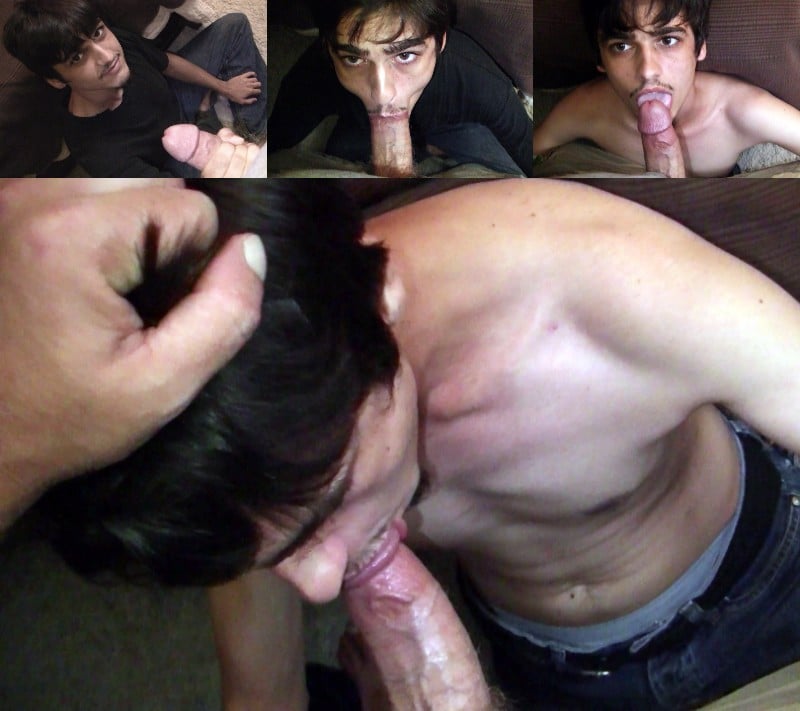 Watch Delinquents Taking Dick at Boys Halfway House
The residents at Boys Halfway House have to submit to on-the-spot drug tests whenever the supervisors demand them. Demi just failed his. In fact, he's failed several in a row, so the supervisor take a new approach to discipline. Come inside and see what they do.
Demi hasn't been taking his rehabilitation at the halfway house seriously. Not in the least. Even when he's being dragged by the ear to his room for a stern talk, he's sporting a stupid grin. The house manager knows how to take care of bad boys like this. It's hard to grin with a thick cock rammed down your throat.
After getting his dick sucked, the house manager decides he'd like to feel the back of Demi's throat, so he gets into position and face fucks him. Then this bad boy gets his ass drilled doggy style, missionary, and both front and reverse cowboy. By the end of it, his ass is sore and he's begging the supervisor to cum. He straddles the lad's face and unload his nuts all over his mouth, chin scruff, and that poor excuse for a mustache. I wonder if this delinquent is going to pass his next drug test.
See more at Boys Halfway House