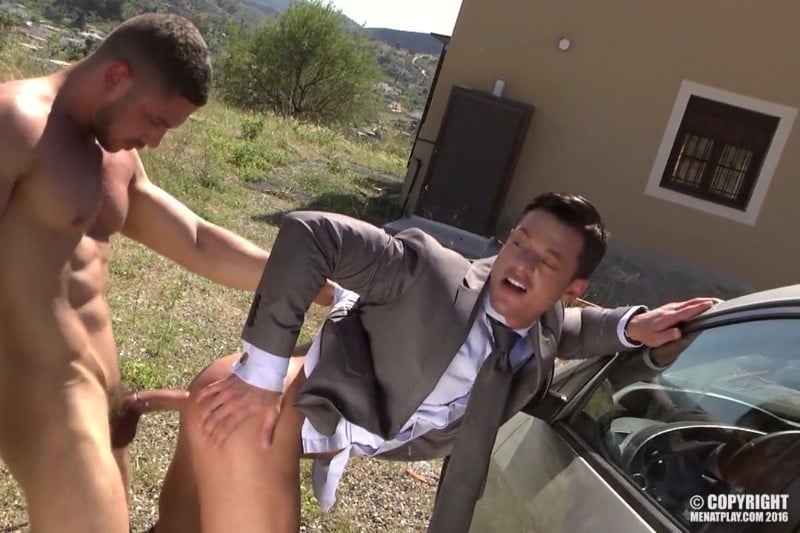 See Dato Foland in 14 Videos at Men at Play
Rex Cameron will do anything to get re-elected. He'll promise anything, he'll go to any length. But when he knocks on Dato Foland's door at his lonely hillside house, this conservative candidate gets an eyeful. And then a mouthful. And then an ass full of dick.
Rex Cameron is used to seeing all kinds of things on the campaign trail, including hot men like Dato Foland. But he's not sure about this one, the man doesn't say much, just grunts as he looks at Cameron's pamphlet. And then there's the knife. Rex decides to hightail it for his car, but Foland pursues, and when he catches up with him, he pushes the conservative politician to his knees. Foland is horny -- he hasn't had sex in weeks -- and this hunk's ass will do.
After throat fucking the politician by the side of his car, Dato pushes him against the vehicle and enters him hard. He doesn't give Rex much chance to get used to his big dick before he's pounding hard. Dato hasn't had sex in weeks and Rex bears the brunt of it. Anything for a vote, right?