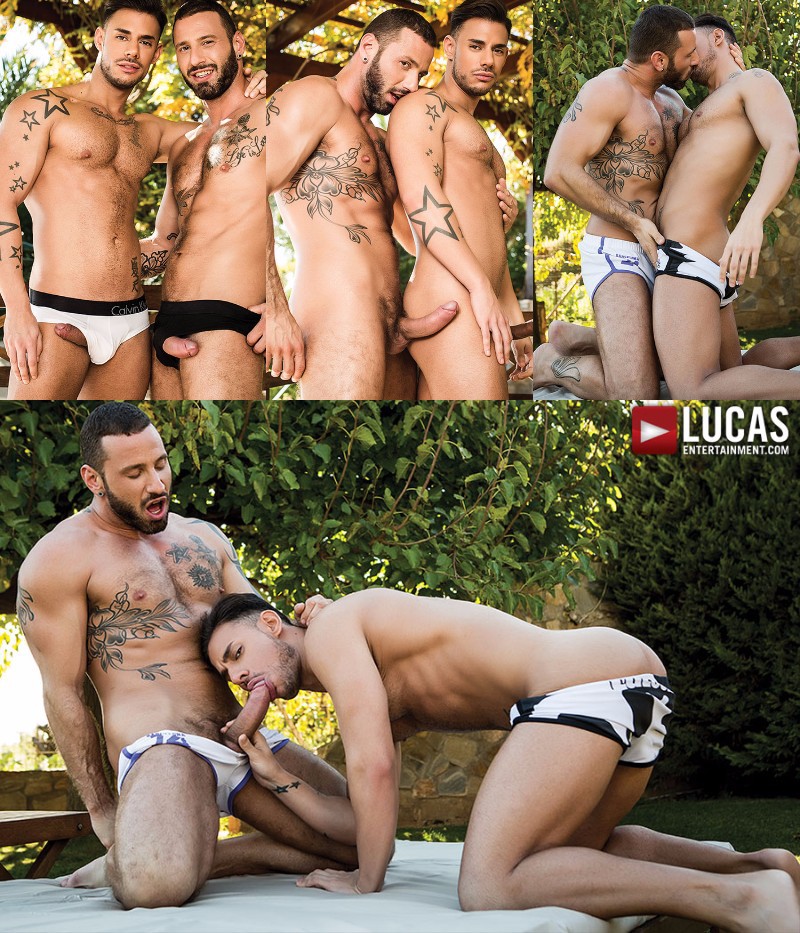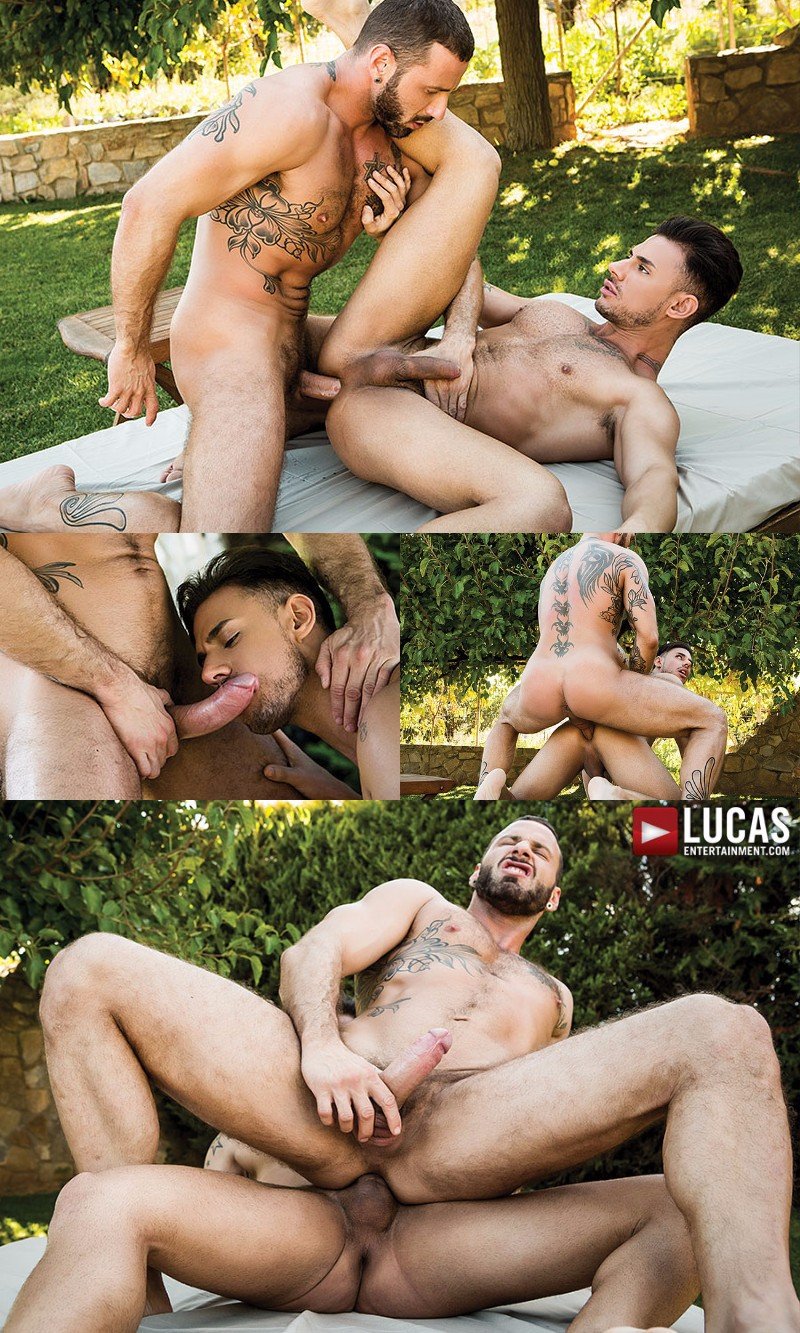 Watch this Horny Outdoor Flip-Fuck
Sergyo doesn't have a tag
Antonio Miracle and Sergyo made their debut on Lucas Entertainment this week. These Spanish hunks have done a lot of filming for many European porn sites, but they missed out when the studio flew cast and crew to Berlin a few months back. However, they did catch up with Lucas when the studio was in Greece for their seven-day filming marathon.
Sergyo is lounging in his backyard flipping through a book. In the background, Antonio Miracle appears from behind a wall and walks towards Sergyo. Miracle is bare chested and groping his crotch, then when Sergyo finally turns around, Antonio asks, "Spanish?" They exchange a few words, but Sergyo is more interested in this hunk's bulging underwear and rubs Antonio's thigh. Seconds later, they're lip locked.
Like most Lucas Entertainment scenes these days, this one is a flip-fuck with the men screwing each other on that lounge chair. But there's a fun bit of something I've never seen before. Antonio warms up Sergyo's ass with a butt plug (that's not the something new) and after plunging his buddy's ass for a few minutes, Antonio grabs the sex toy with his teeth and pulls it out of Sergyo's ass. He stuffs his big dick in the stud's ass and fucks him all the way to Poundtown. Gosh, Miracle is a superb top, I really enjoyed watching him -- and Sergyo seems to have liked the ride too.
See more at Lucas Entertainment