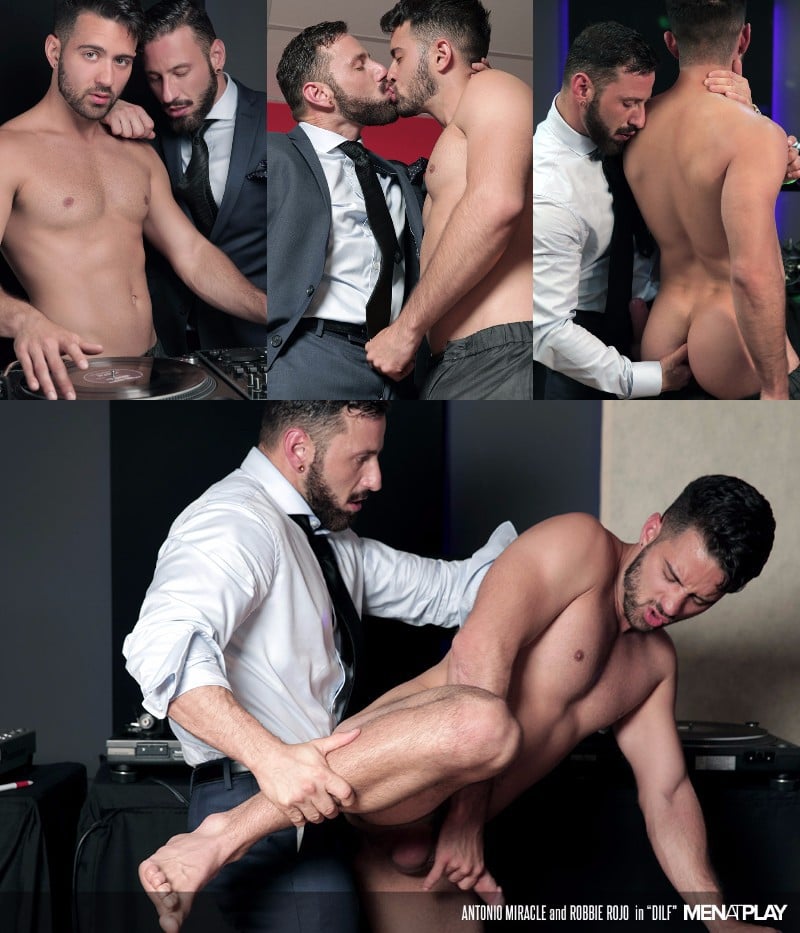 Watch Antonio Miracle Fuck Robbie Rojo
When a waiter doesn't show up for Antonio Miracle's event, the Spanish hunk orders his technical guy Robbie Rojo to substitute. Robbie isn't sure that he'll be good enough, so Miracle tell him to strip off his shirt. "You'll do just fine," he says.
Antonio Miracle is fairly new to Men at Play, he's appeared a couple of times, maybe more, but Robbie Rojo has gotten his ass fucked several times on the site. And they're a hot pair with sexy chemistry. I'm not sure about calling Antonio Miracle a DILF, I guess maybe he's borderline, but I don't think he's old enough to call a daddy.
After Robbie takes off his shirt, Antonio likes what he sees, so he moves in for a kiss. The bearded stud drops to his knees and gulps Antonio's formidable piece of meat. He shows off his deep-throating skills before Antonio bends him over and stuffs Robbie's tight hole.