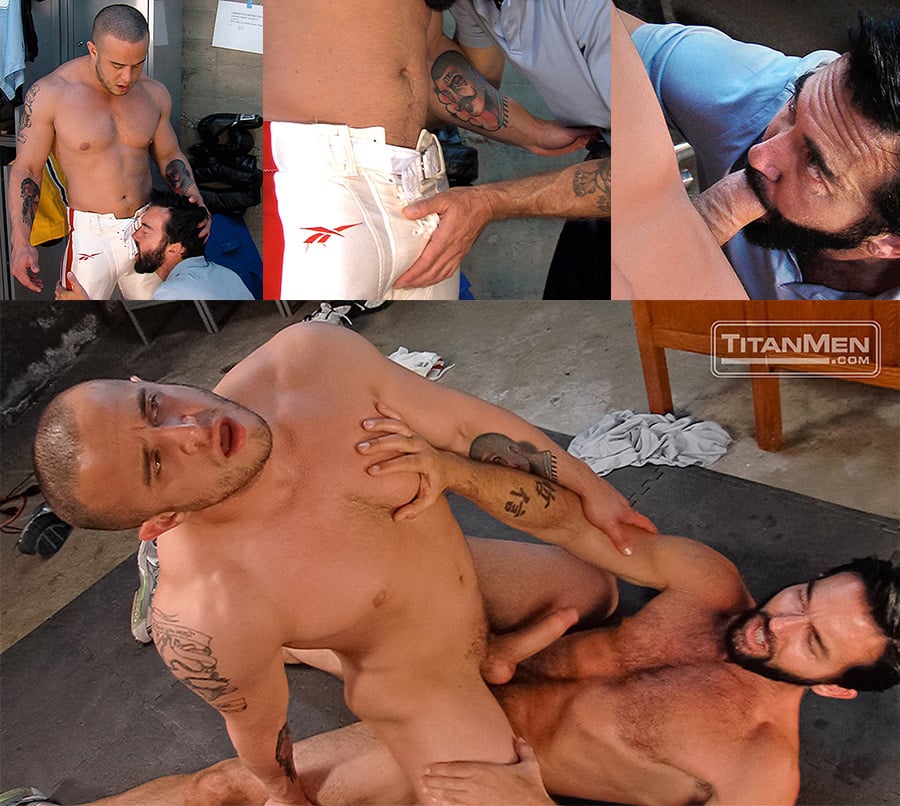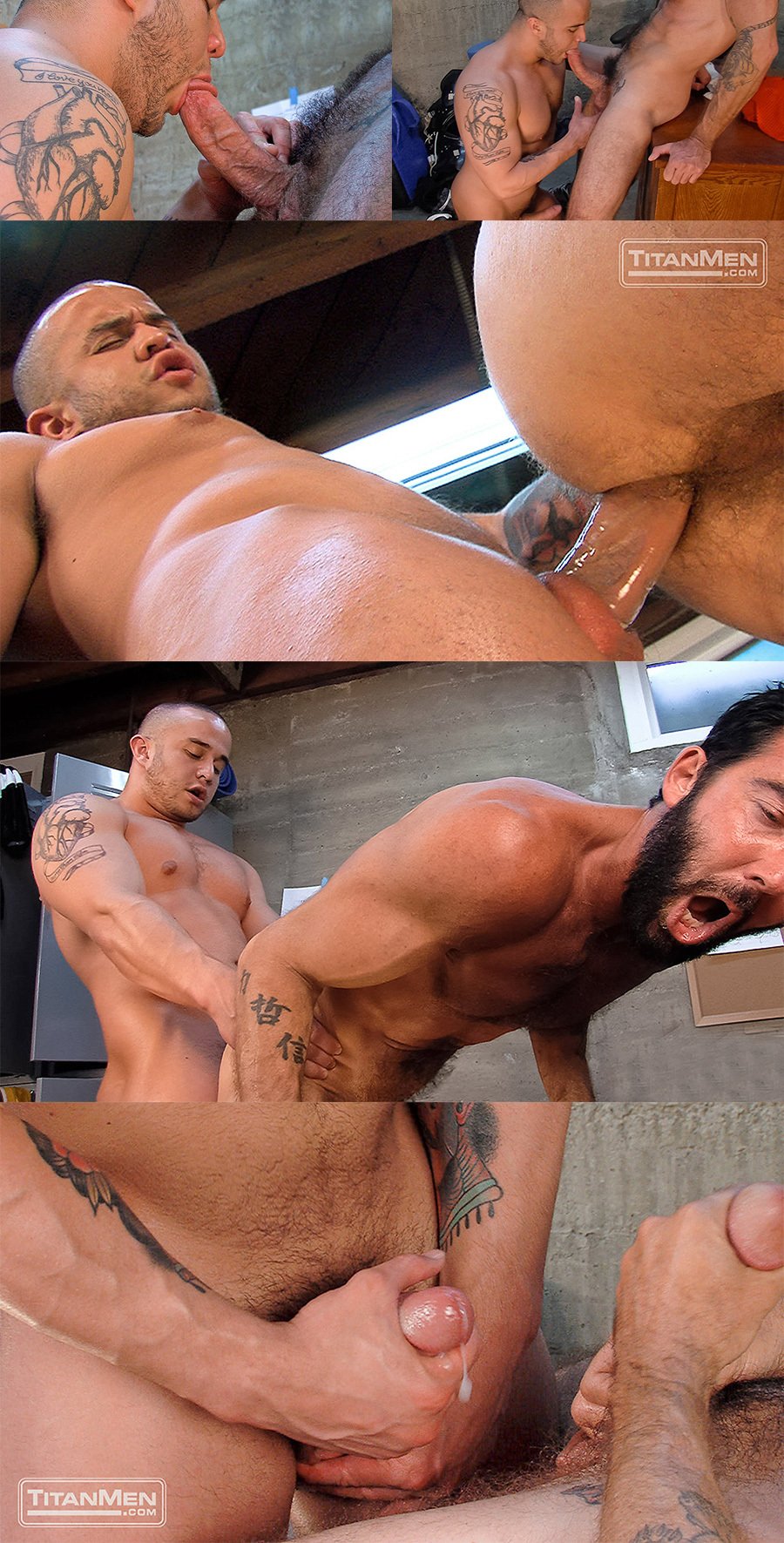 I never played sports in high school, so I didn't have any those locker room sex fantasies churning in my head, although I certainly thought a lot about having sex with many of the jocks strutting down the hallways. And our school's gym teacher and coach was never the kind of man I'd crush on. In Titan Men's "Hard at Work" it's graduation day and star football player Alex Graham stops by to see his coach Tom Nero. "Now that you're graduating, I can't get fired for this," Nero says, moving in for a kiss. He's been thinking a lot about doing this over the years and the way Alex shoves his tongue down the coach's throat, he's been thinking about it too.
Tom Nero wouldn't be my first choice for this role, he's on the wiry side and I think Graham needs a beefier daddy type if we're going to buy the whole coach-player scene. George Ce was in the first episode of this "Hard at Work" series and I think he would have made a better coach, but Titan Men paired him up with Landon Conrad, who doesn't interest me at all -- he's handsome, but he makes too much damned noise when he fucks. But when Nero kneels and rubs his black beard against Alex's tight, white football pants, my dick stirs.
The coach leans back on his desk and his star player squats and sucks his hard, veiny dick. He loves Tom's mushroom head and spends a lot of time swirling his lips around it. Then the coach lies back on the floor and Alex rides him. His beefy thighs look so sexy straddling Nero's hairy body. I can't take my eyes off Alex's plump butt as it bounces on Nero's cock. I don't think the coach was thinking about doing anything except boning his football player, so he was a bit surprised when Alex hops off and says, "Now it's your turn." Tom reluctantly bends over his desk and readies himself for Alex's thick shaft. And when Alex picks up the speed Nero says, "Always wanted to fuck your coach, huh?"