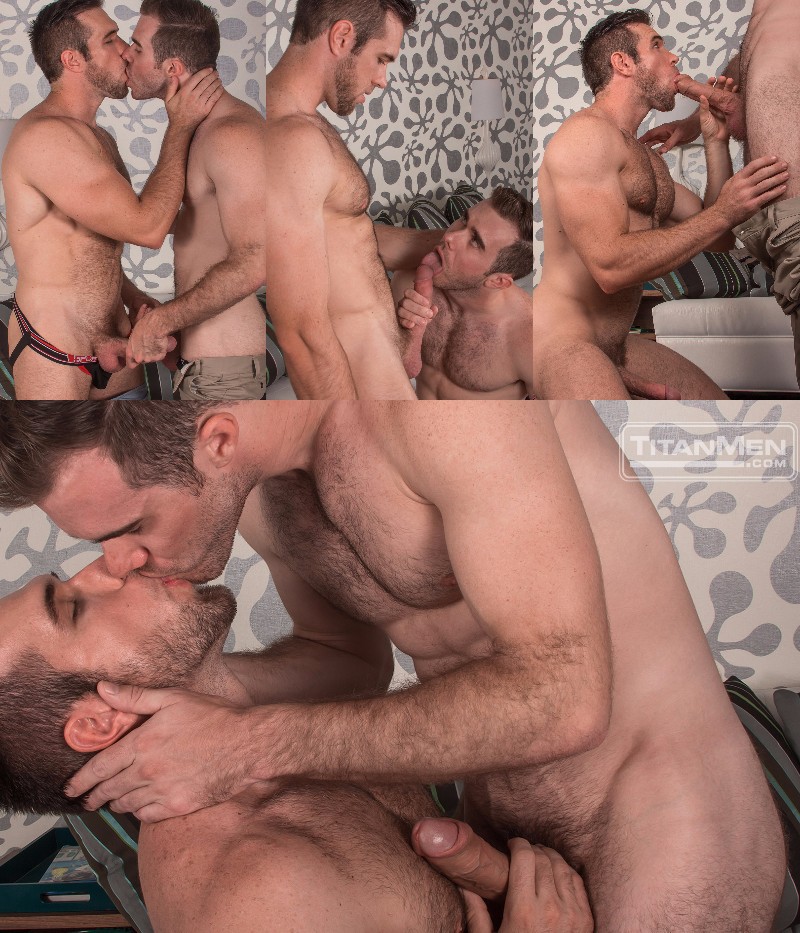 Save 25% on Your Titan Men Membership - Click Here
Let's just pretend last night didn't happen. Let's head into this Pornland fantasy where Senator Mike Cauke ran for president and he won. I like the Titan Men version of things much better, don't you?
Former senator Mike Cauke (played by Matthew Bosch) has been working on getting an anti-discrimination bill passed. Former marine Alex Mecum was fired because he's gay and he's a friend of the senator's. He stops by for a visit and Cauke gives him the good news. Their congratulatory hug tugs into a full-on grope.
"But I thought you're married," says a confused Cauke. "I am married, but that doesn't mean we're monogamous," Mecum says, adding, "I've wanted to fuck you since I first saw your sex video." And Mecum gets what he wants, plus an ass full of Bosch's fat dick, too.