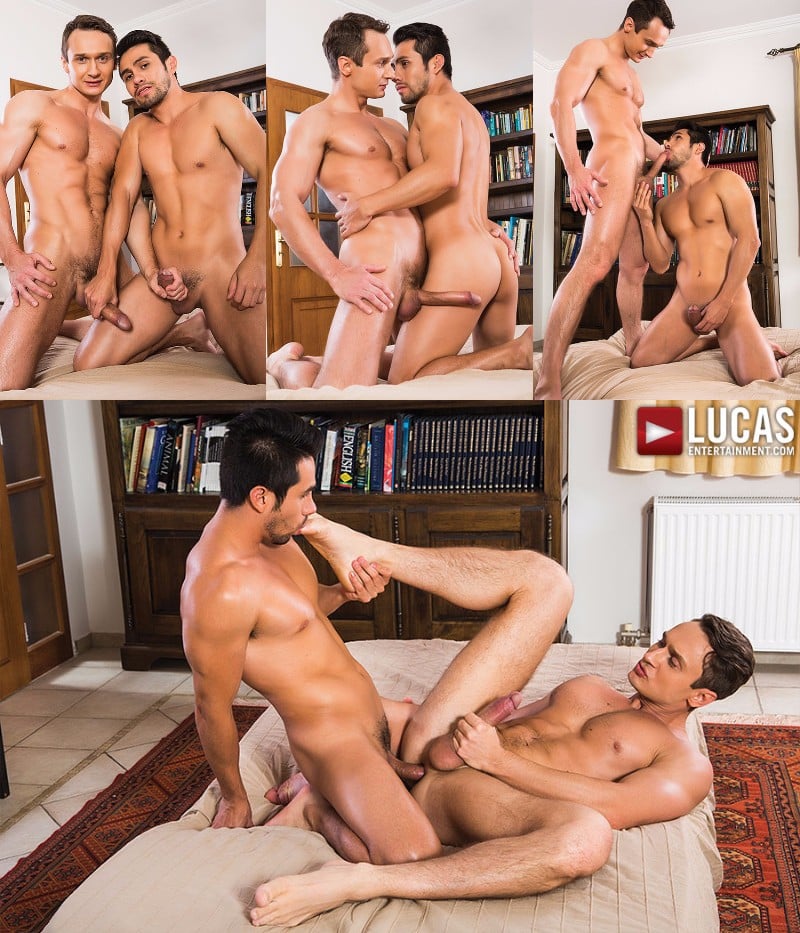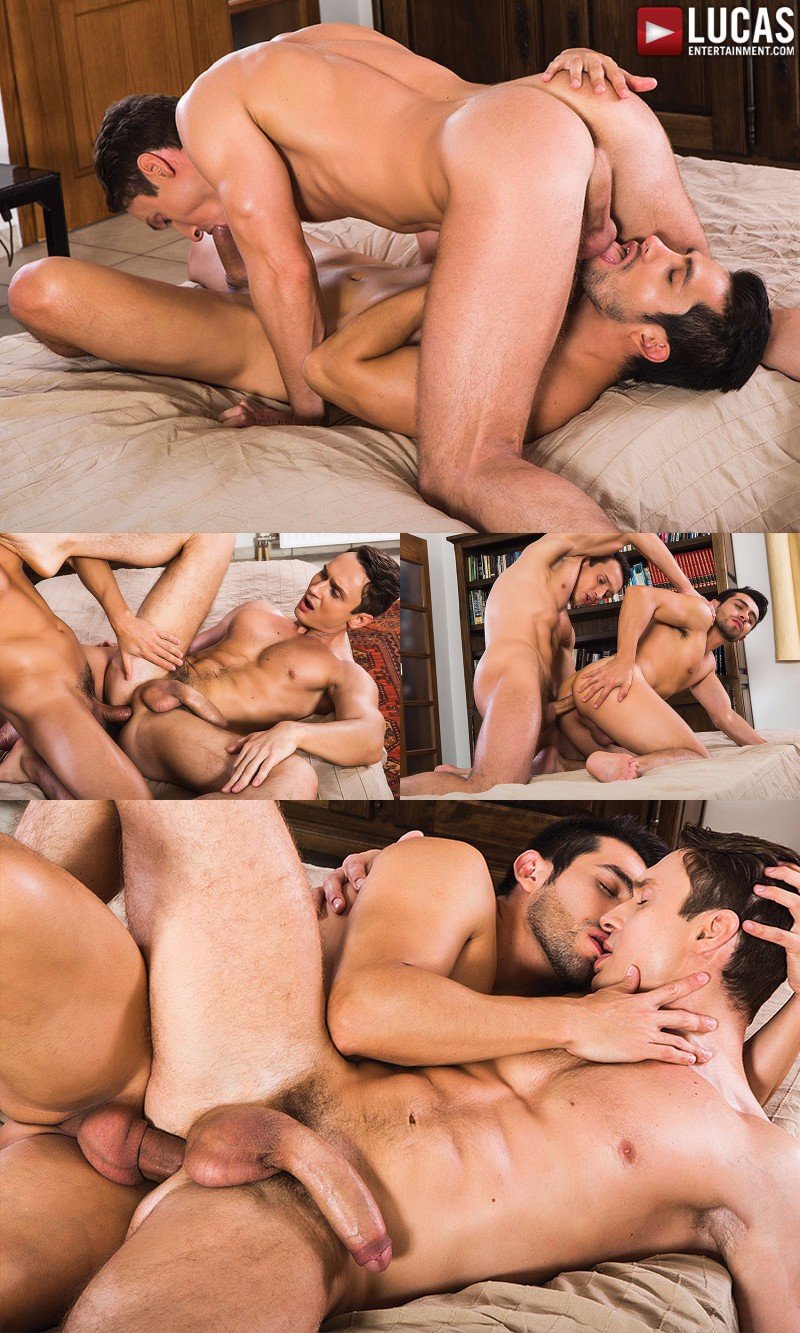 See Alex Kof & Derek Allan in their porn debut
A few weeks back, Lucas Entertainment flew a gang of guys to Athens, Greece, and this is one of the first scenes from that filming jag. It's also the first Lucas scenes for Alex Kof, a very well-hung Russian stud, and Derek Allan, a Mexican go go dancer with a fat dick. And since they both like fucking, this is a flip-flop session.
So let's talk about the elephant in the room. Alex Kof's dick is humongous -- it's very long -- but his Lucas profile says that it's only eight-and-a-half inches long. On the other hand, Derek Allan's cock doesn't look anywhere near as big, although I have to admit that it's fat, but he's reported to have eight inches. So what gives? I don't know, but I've got to get me one of them thar Pornland measurin' sticks -- they is magical.
Derek goes down on Alex but he can only swallow half of it, so he uses his hands a lot giving Alex what is known as hooker head, i.e. more hand than mouth. When Alex tries fucking his new buddy doggy style, he gets less than half of it in before Derek starts fighting back. Alex smacks him hard on the ass three times, as if that'll open him up. It doesn't much. But when Alex pile drives Derek, the bottom has no choice but to almost all of it. And by the time Alex spoon fucks him, Derek's hole is wrecked, so Alex drills him balls deep.
See more at Lucas Entertainment