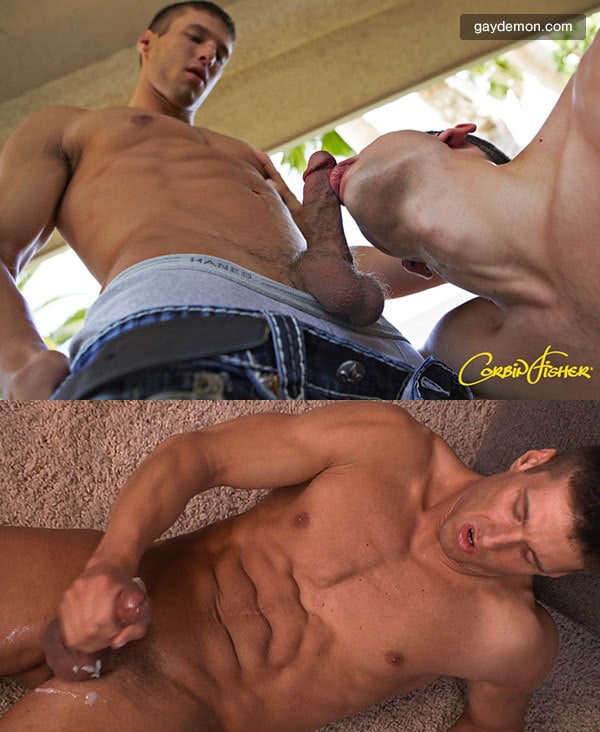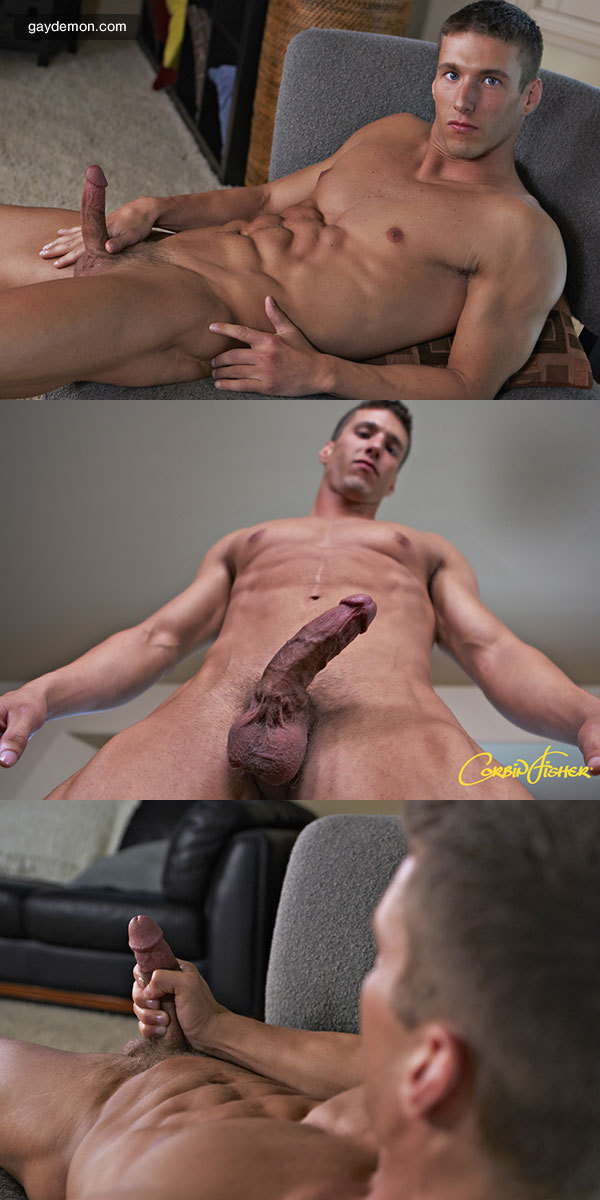 Some guys have far too much time on their hands. Alec is 23 years old and he just hit Corbin Fisher for the first time a couple of weeks ago. The lad has a strong, chiseled body with a washboard stomach. Not only does Alec have loads on time to work on his body, but he competes in professional bodybuilding competitions so he shows it off quite a bit too.
Alec has an average-sized dick, but he has really large nuts. He lies back on the living room floor, stretches his sinewy, long legs in front of him and pulls on his dick for a slow session. He's got a scar running up the center of his abs too, and I can't keep my eyes off it. (I have a scar fetish.) Alec's not much of a shooter. He's one of those guys who grunts, "I'm gonna cum," and then his cock head is completely iced with thick jizz. It has you asking, "Holy shit! Where did all that come from?"
After his solo, Alec was back at Corbin Fisher pretty quickly for his first hardcore scene fucking a chick, then back again to fuck a guy named Quinn in an outdoor session. And Alec hit all the bases: he and Quinn swapped head, then he fucked Quinn, they did some kissing, and after a vigorous fuck, Alec spunked Quinn's hole.
I haven't been to Corbin Fisher for a while, and I have to say that I was pleasantly surprised to see that they've mostly stopped going on about the "straight" thing. From the three newcomers I checked out, Corbin Fisher mostly just talked about the guys, their bodies, their cocks, and not about where they liked putting their cocks. It's refreshing. Maybe gay porn is finally growing up.