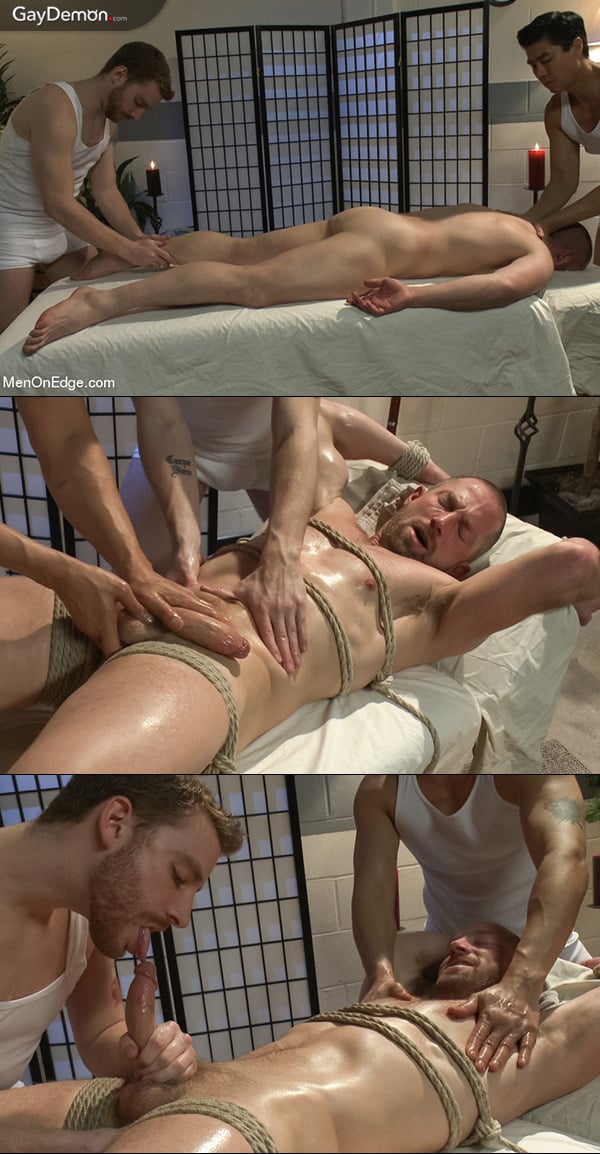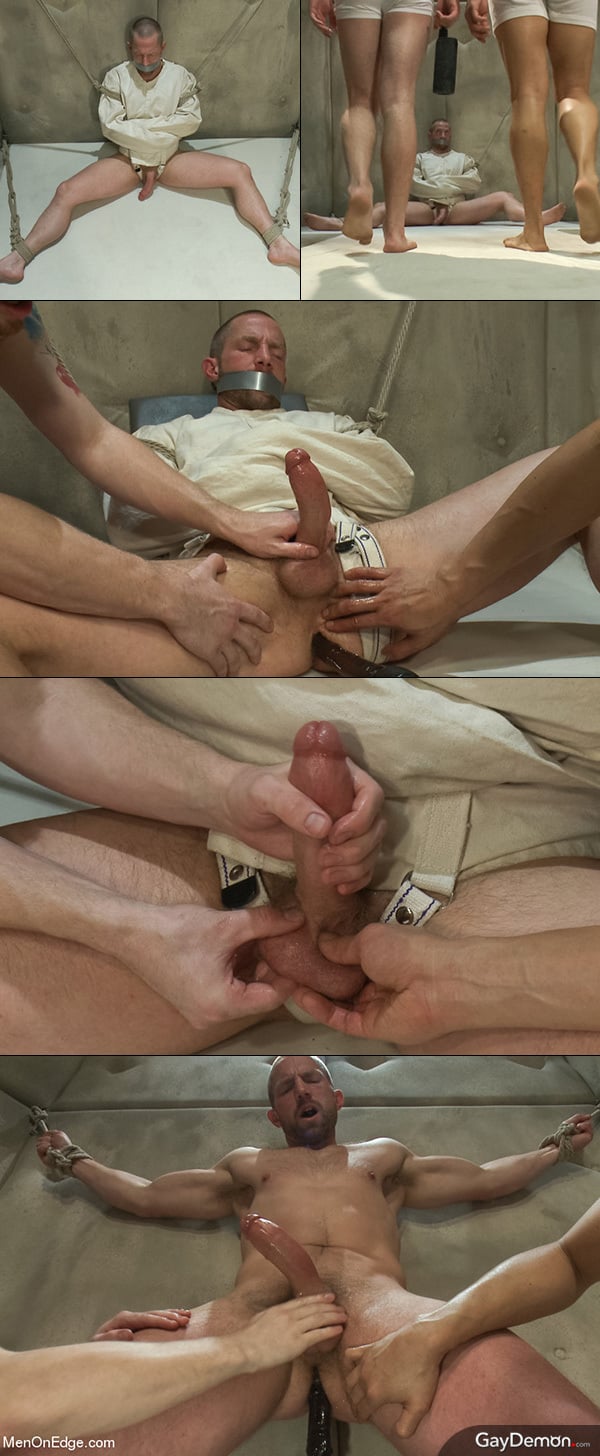 Business man Adam Herst arrives at a massage parlor in his suit. He's redeeming a gift certificate a friend gave him and he wants the "Four Hand Massage Special". But this is Men on Edge, and Adam Herst has no idea what's in store for him.
Sebastian Keys and Van Darkholme work Adam's strong naked body on the massage table and Herst passes out. When he wakes, he's tied to the massage table, but he doesn't seem to mind because these two masseurs are making his cock feel very good.
But when the masseurs keep edging his cock and won't let him cum, Herst starts getting nasty and barking out commands. They stuff a gag in his mouth, put him in a straight jacket, and throw him in a padded cell. They play with their captive's stiff cock some more and work his butt hole over with a fucking machine. By the time they're done with his hunky man, he's pleading with them to let him shoot his cum load. I love hearing a grown man beg.