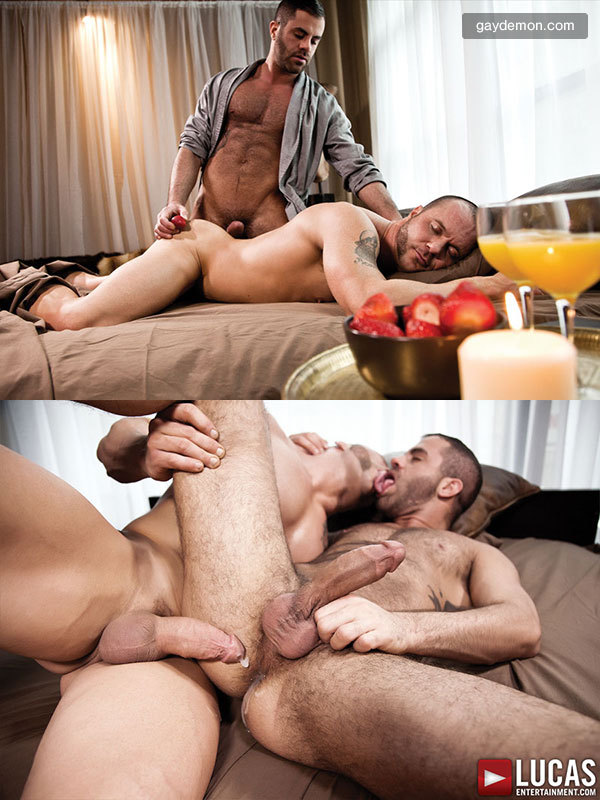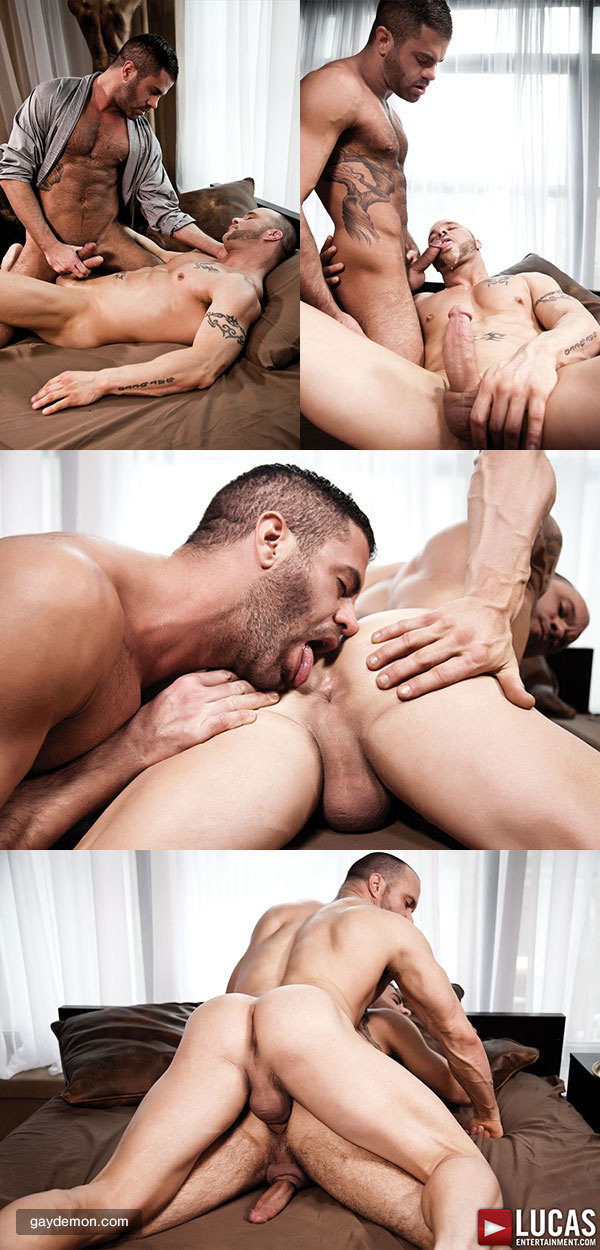 I'm a romantic at heart. Sure, I like it nasty as much as the next guy, but I love kicking back and watching a couple of hot men in a long, slow love-making session. In fact, I read an article recently where they asked men on the street what was most often missing from porn, and surprisingly most said they wanted to see more passion and romance.
In this latest video from Lucas Entertainment, Marcus Isaacs and Drew Sumrok are having a luxurious morning romp. The scene is perfect: Sumrok snoozes in bed when Isaacs enters with a tray of juice and strawberries for breakfast. He licks a strawberry and rubs it along Drew's skin waking him up. And for the next 45 minutes they roll around the bed and enjoy each other. I don't know why we don't seem more of this in gay porn.
Their love making is attentive and enjoyable to watch. My favourite moment came after several minutes of warm-up and dick sucking. Marcus has already been fucking Drew's ass slowly, and with his cock still inside, Marcus crawls on top, pushing Drew's legs forward. Marcus continues gently pulsing Drew's ass as he holds his face and kisses him. It's one of those moments a couple of men wish could last forever. After a couple more minutes, Marcus turns his ass over to Drew and its his turn to pleasure his lover's ass with more passionate screwing.
I loved this pairing of men a lot. I think it's pretty hard to fake and sustain this kind of chemistry on a porn set. This scene felt very real for me and Marcus and Drew were so enjoyable to watch.
See more at Lucas Entertainment