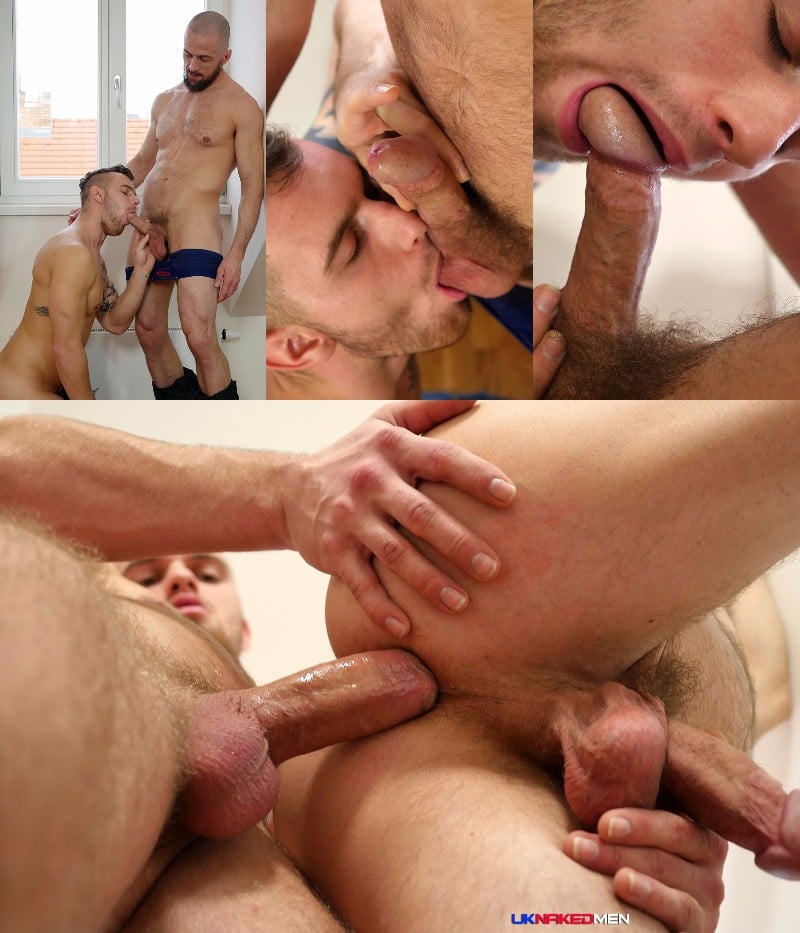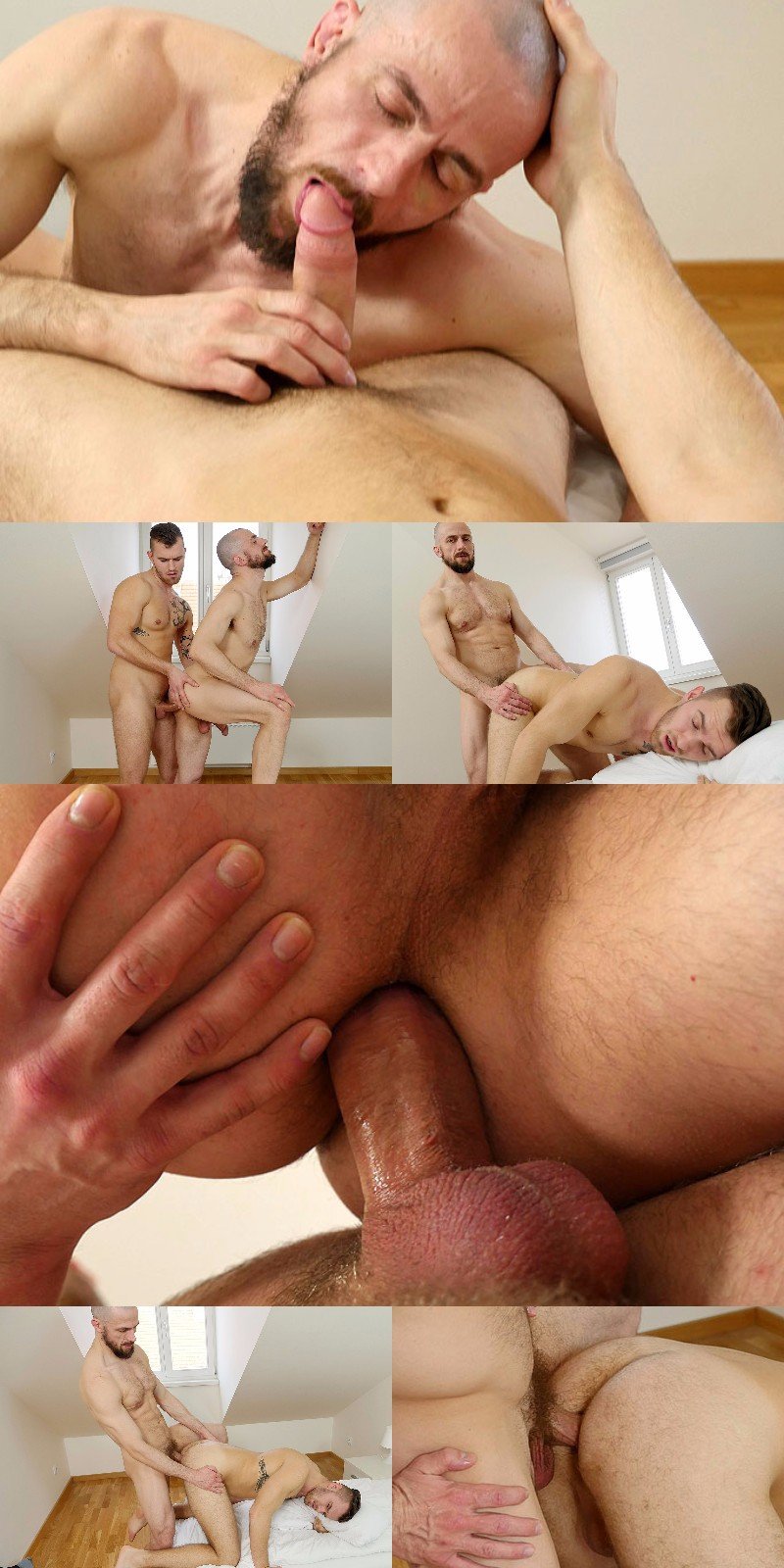 Rough looking Erik Lenn takes on good-looking hottie Alex Stan. The pair take turns blowing each other in this UK Naked Men video, but they also switch hit when it comes to fucking. They strip each other in front of a bright window, then they let loose. Come inside and see what they get up to.
I've seen quite a lot of Alex Stan over at William Higgins. He's a 22-year-old Czech stud, good looking with an athletic body, and a seven-inch uncut cock. Erik Lenn is also Czech, but he's only recently started wearing a scruffy beard, his earlier videos for Kristen Bjorn featured a clean-shaven version. He's sporting an eight-inch cock and both men are versatile and take turns fucking each other.
UK Naked Men says they had to flip a coin to see who was getting fucked first because they both wanted it. But Erik won and he got his ass pumped first. So after swapping blowjobs, Alex bends Erik over the bed and slides inside of him. No condoms and not much trouble either -- he slips right in. Then Alex pulls out and spreads his own ass cheeks and takes Erik's big-nobbed boner.