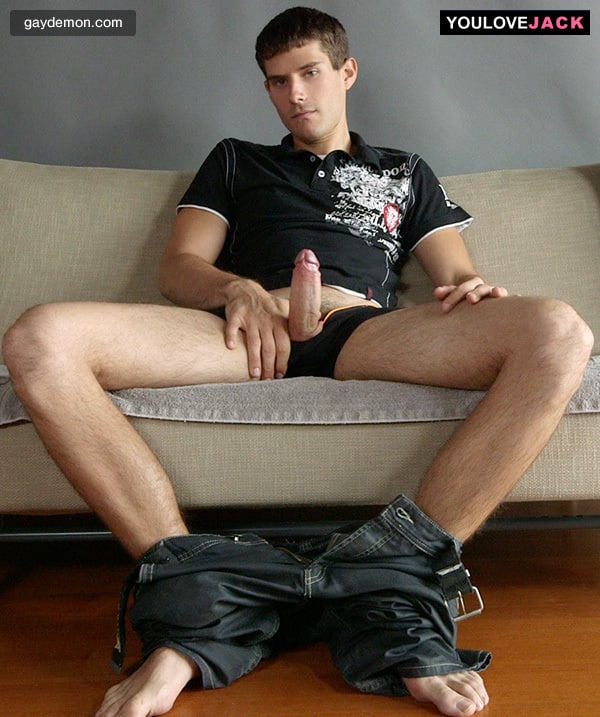 I just got home from an emergency appointment at the dentist, so I need my bed more than I need to be looking at cute guys jacking their cocks. Although my editor needs a post and Charles Durand is too damned cute to pass up. But this is going to be a short one. Maybe I shouldn't use the word short when I'm about to talk about a guy's cock, and I guess I'm still punching from the anesthetic because I'm getting corny.
Charles just made his first jack-off video for You Love Jack and he's a good tease, playing with hie bone in his underwear before finally pulling it out. He dick's on the fat side, curves hard like a banana when it's rock hard. And I always enjoy watching hood sliding up and down a dude's shaft.
But all that aside, Charles is a nice-looking lad with a pair of long legs and biggish feet. I love bare-footed guys in jeans. And just like most of the other guys on the site, he plays with his hole before unloading his nuts.