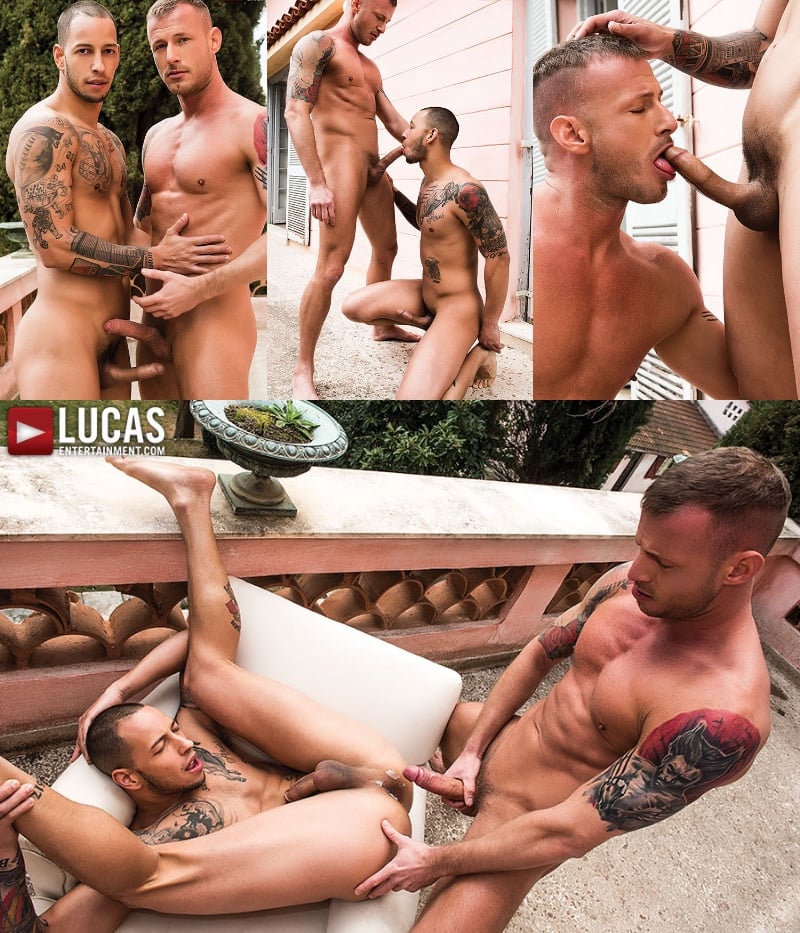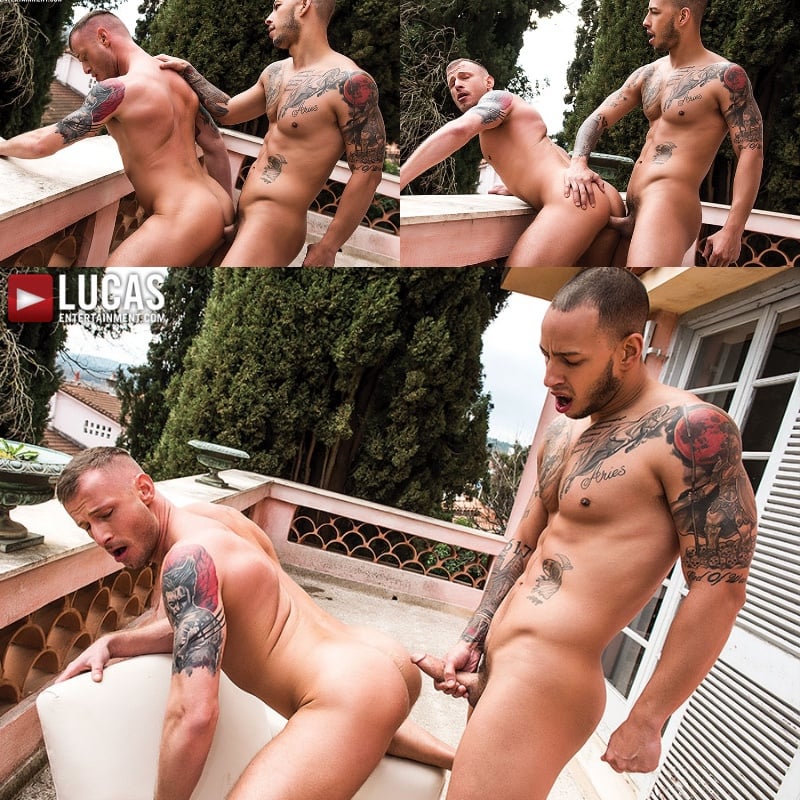 ---
Scene Pictures
Click to start a 7 day trial at Lucas Entertainment
Last week inked top stud Giovanni Matrix had his hands full with an insatiable bottom. Javi Velaro who took every fat inch Giovanni was pushing and he still wanted more. It's an awesome fuck scene. This week at Lucas Entertainment, Matrix is flip-fucking with Logan Rogue. And it's a definite spank bank candidate.
Okay, let me clear the air. The bio writer over at Lucas Entertainment has pissed me off. When I checked out Giovanni Matrix on the site, his bio said, "Giovanni Matrix is the type of guy that likes his sex partners to know their place: he's on top, they're on the bottom, and that's the end of it." And I ran with that in my last post. So what the fuck happened? I should know better than to believe anything any studio ever writes about the talent. My bad for getting sucked in once again.
When you see Giovanni's gaping butt hole, I'm sure you'll be scoffing right along with me: "Top ... yeah right." And wait until you see how hard he bounces on Logan Rogue's bone, and with an ear-to-ear grin no less. I don't care if a guy is a top or bottom, just own it and don't let some bio writer embellish or misrepresent the facts. Knowing that they've bug themselves into a hole, Lucas Entertainment tries hard to keep up the facade: "But there was something about Logan Rogue that gave Giovanni the itch to submit his ass and take a pounding." The "something" about Logan is that he has in a big-nobbed, uncut cock that looks like it'd be a lot of fun to sit on. Period.
See more at Lucas Entertainment