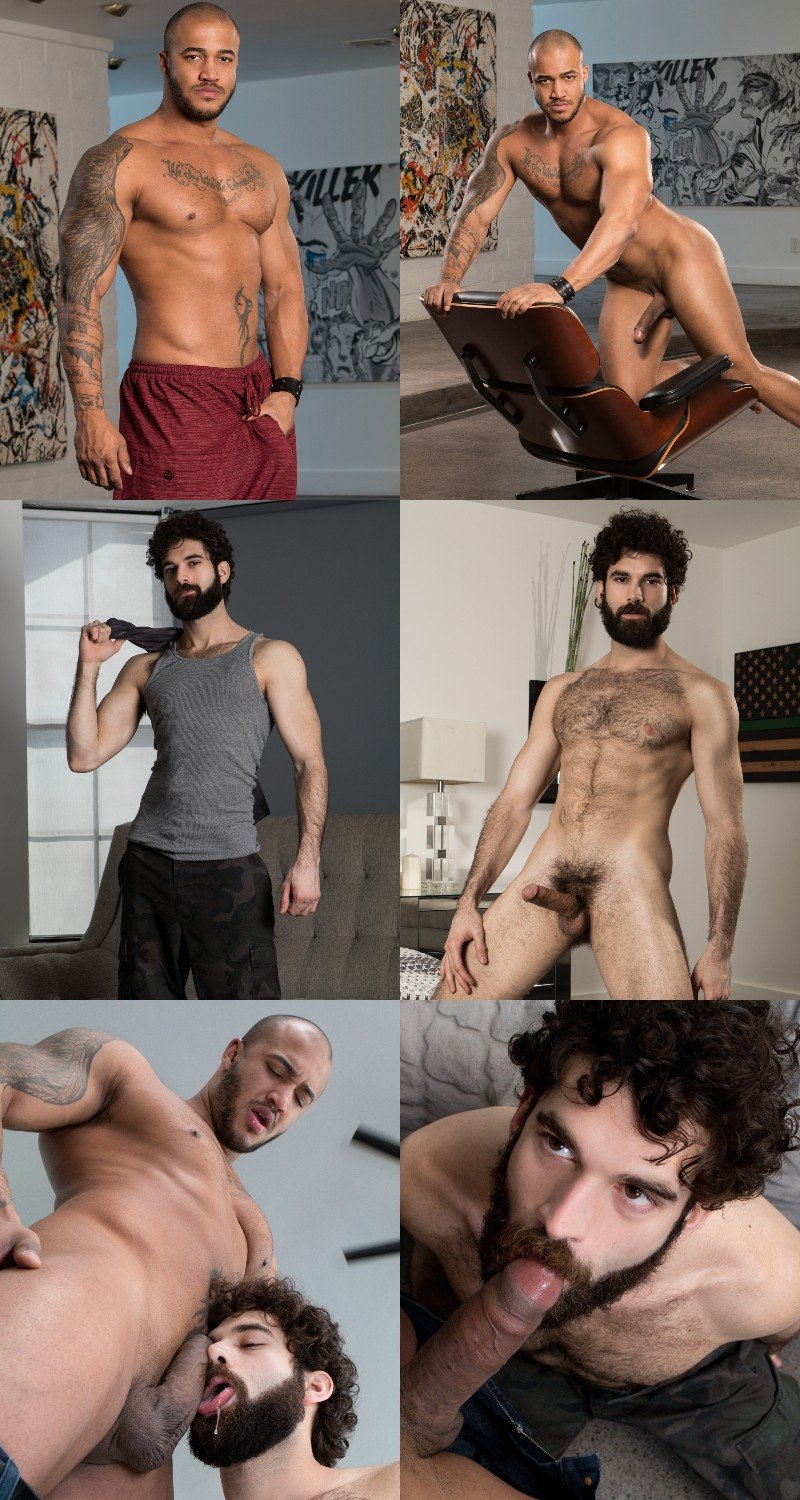 Watch "Three Wishes" - Now Playing at Raging Stallion
Tegan Zayne's life is going nowhere and he wishes he could make it better. In Raging Stallion's new movie called Three Wishes, he meets Seth Santoro, a stranger who offers a magic potion and promises it will turn Tegan's life around. Tegan is overcome with horniness. Was it a magic potion or a dose of Molly? After a torrid session of sucking and fucking, the stranger collapses. Tegan figures he's dead and takes off.
Tegan runs off into the desert and hunky stud Jason Vario saves from falling over a cliff. Or was he going to jump? Back at the rescuer's home, Tegan shows his gratitude down on his knees. He slobbers all over Jason's huge cock until the hunk creams his face and beard.
Jason offers Tegan his home saying "all this can be yours." But there's a price, Tegan has to promise his sexual monogamy to the hunk. Will Tegan be able to stay loyal if he accepts the offer?