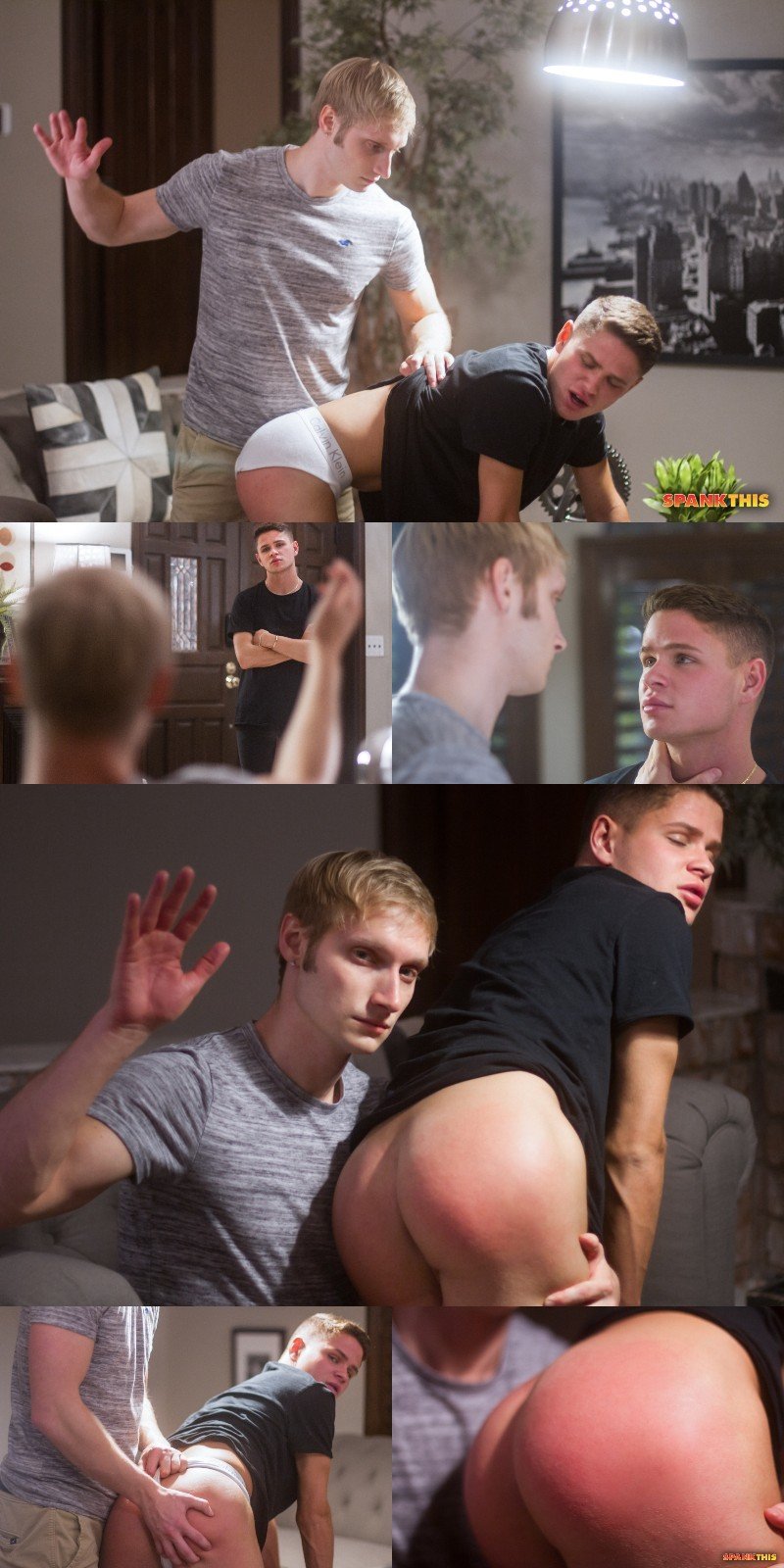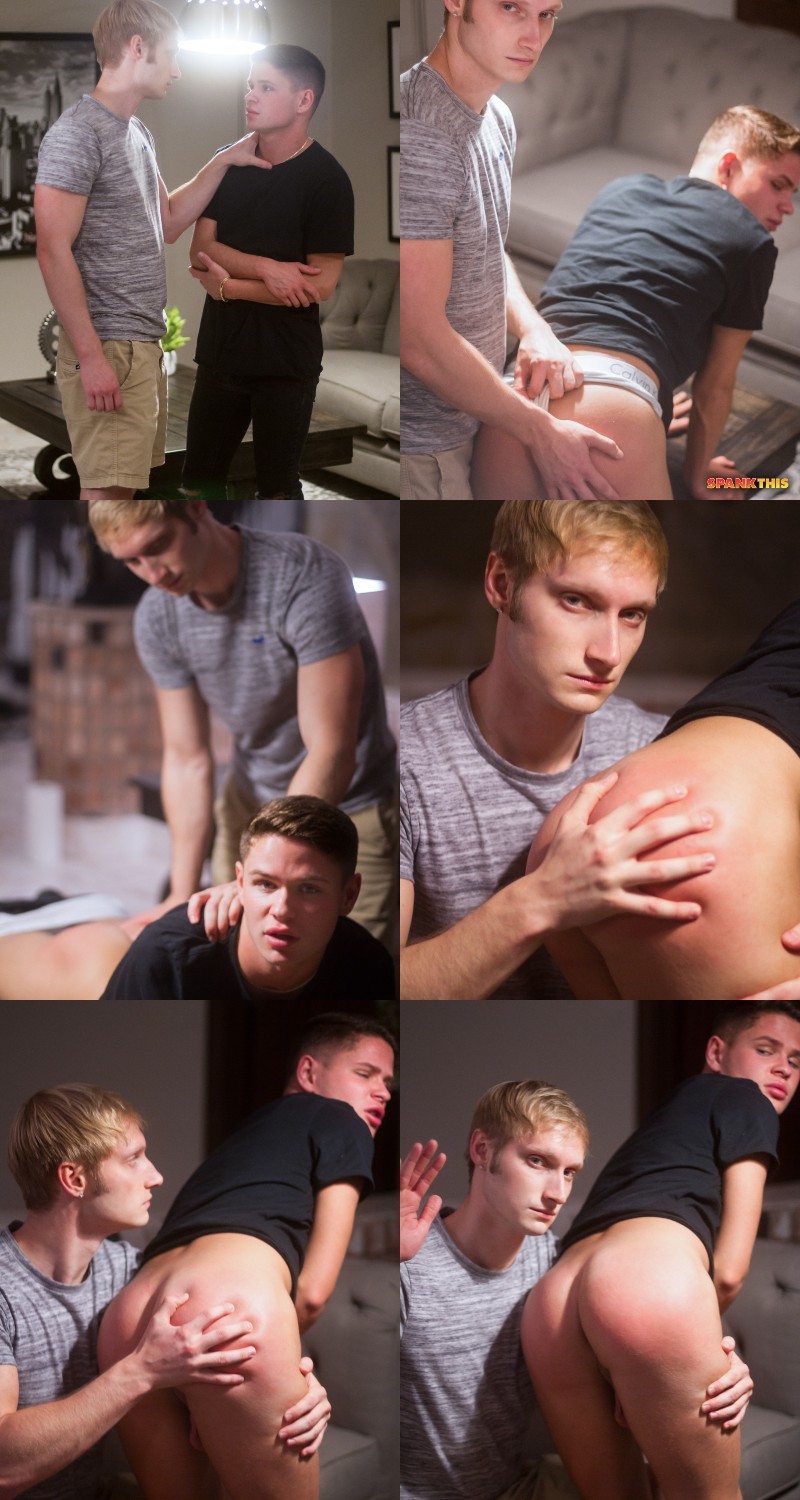 See Twinks in Over 600 Spanking Videos
Max Carter has been sitting at home all night stewing while his boyfriend Dylan Hayes was out with his friends. Dylan was supposed to be home by 8 p.m., but he saunters through the door at midnight. Why didn't he call? He just didn't think about it. Max bounds off the couch, drags his boyfriend over to the coffee table, and bends him over. After giving his ass a couple of swats Carter says, "You were probably out with that boy again." Dylan promises that he wasn't. But his punishment continues.
By the time Max pulls off Dylan's jeans, the lad is crying. Real crying with tears. But that doesn't stop Max. He wails away on his boyfriend's pretty ass trying to get him to confess that he was fooling around. Hayes denies it, but that just prolongs the spanking. By the end of this scorching session, Dylan's hiney is red hot. And sore!
Dylan Hayes is fairly new at Helix Studios, but I've blogged about several of his appearances here on GayDemon blog.