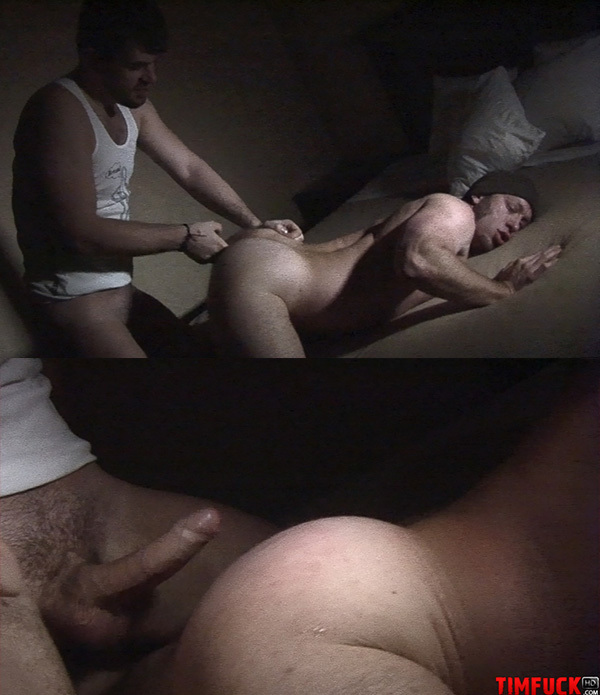 This TIM Fuck scene with Peto Coast and John Dahl is one piece of horny perfection except for one thing: John Dahl's stupid hipster hat. Since when did guys start wearing hats to bed? I wanted Peto to rip it off John's head and wipe it through his ass crack to clean up the excess lube ... maybe shove it in his mouth. But I forgive Dahl because he's got a beautiful, chunky ass and he can take a hard pounding.
Another thing I found sexy about Dahl was his lamb-chop sideburns and chin scruff. Woof! And Peto never takes his wife beater off through the whole fuck, as if to say, "You're not good enough to see me naked, you're barely good enough for me to spunk in your hole." And Peto punctuates his nasty top attitude by pushing John's head into the mattress while grinding on his ass.
When John wiggles out of position, Peto corrects him moving his leg back where he wants it, then rams his big bone in deep. He gets off wrapping his hands around John's neck while driving into his beefy ass. And even when he rolls John over on his back, Peto roughly holds his bottom by the chin to make sure he can't look away. Who would want to? And if there's any doubt that Peto Coast is at his top best here, John confirms it as they're getting out of the shower: "Dude, you fucking pounded the shit out of me."