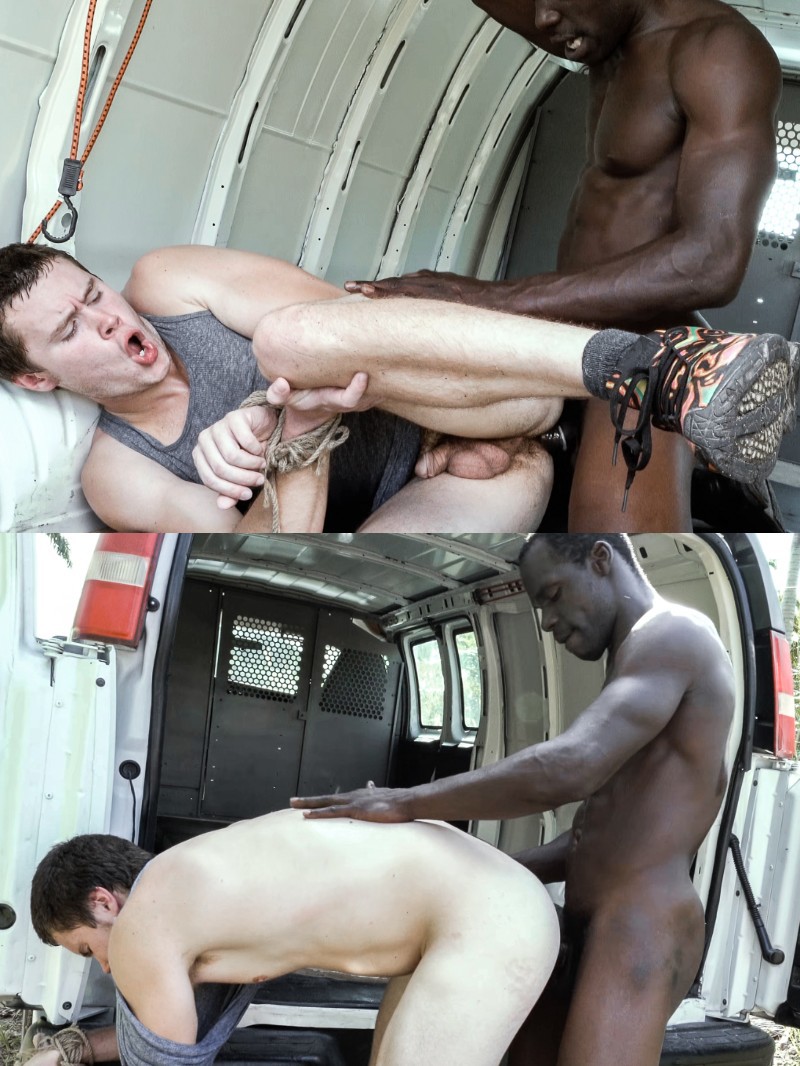 Watch Nasty Rednecks Taking Helpless Boys For a Ride!
Damien's car is over heating on the side of the road, he's stranded with no phone and no money and waiting for some kind stranger to help him out of his predicament. Along comes Kenny in his white van. He offers Damien a big smile and a ride to the gas station. His velvety voice is reassuring as he invites this lad to hop into his van.
After they drive a spell, the subject of money comes up, you know, to pay for this ride. "Gas isn't cheap," Kenny says. Damien says he's flat busted but can get him the money later. Kenny pulls over saying, "You need a ride right now and I need some money right now." What do you think Damien says next?
Damien asks if there's anything he can do to pay for the ride. Kenny tweeks his nipple saying, "You can pretty much do anything for me." Damien says he doesn't understand. "You know what I mean," Kenny says smoothly.
Then, he grabs Damien's head and pulls it into his lap. "I need you to lick and suck my cock," he says unzipping his jeans, "Do you think you can do that?" Damien says he'll do whatever Kenny needs.
Helpless Boys is a brand new site featuring guys stranded out in the middle of nowhere and their only ride back to civilization will require they suck dick and get their asses fucked in the back of some redneck's van.