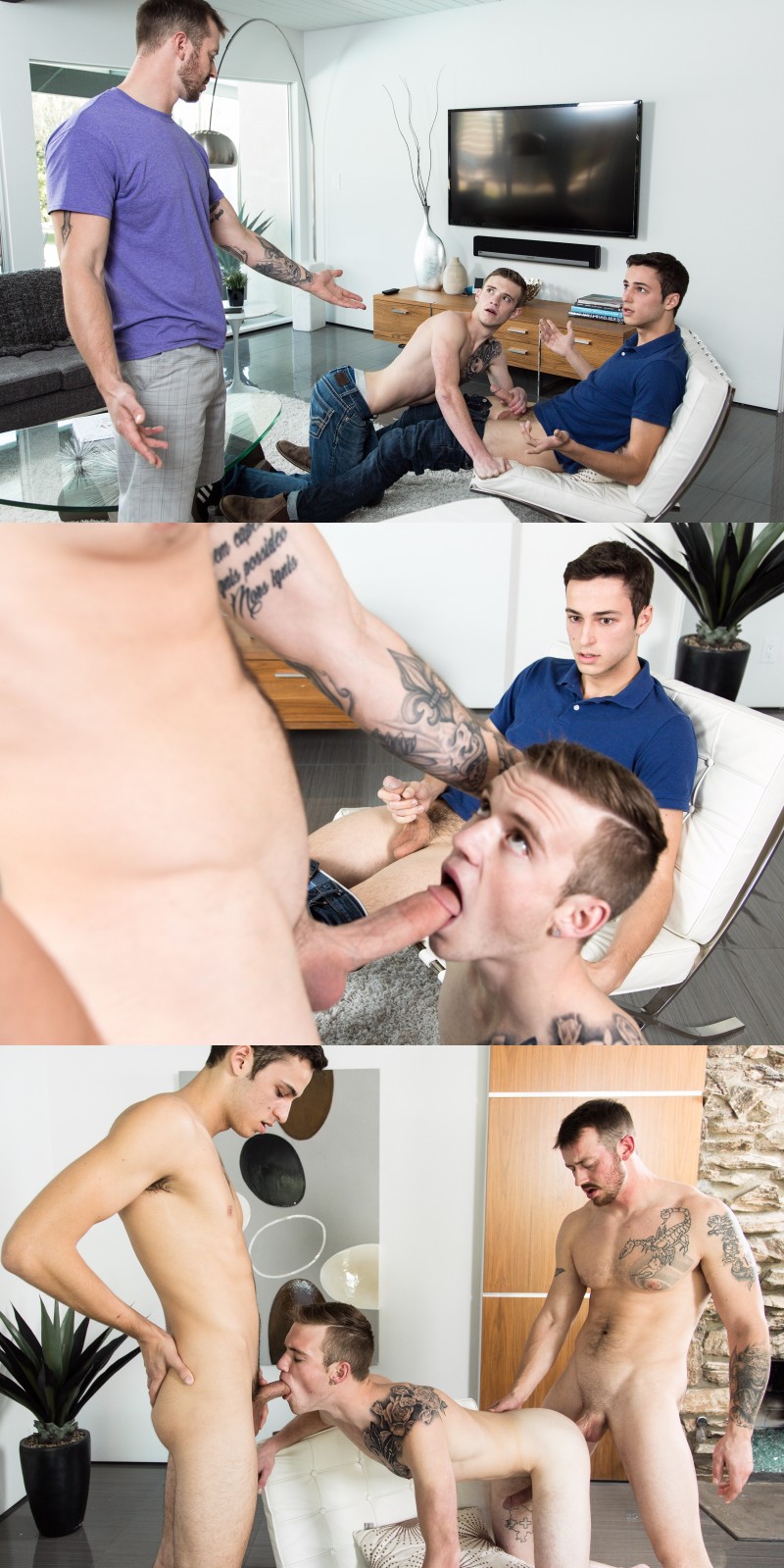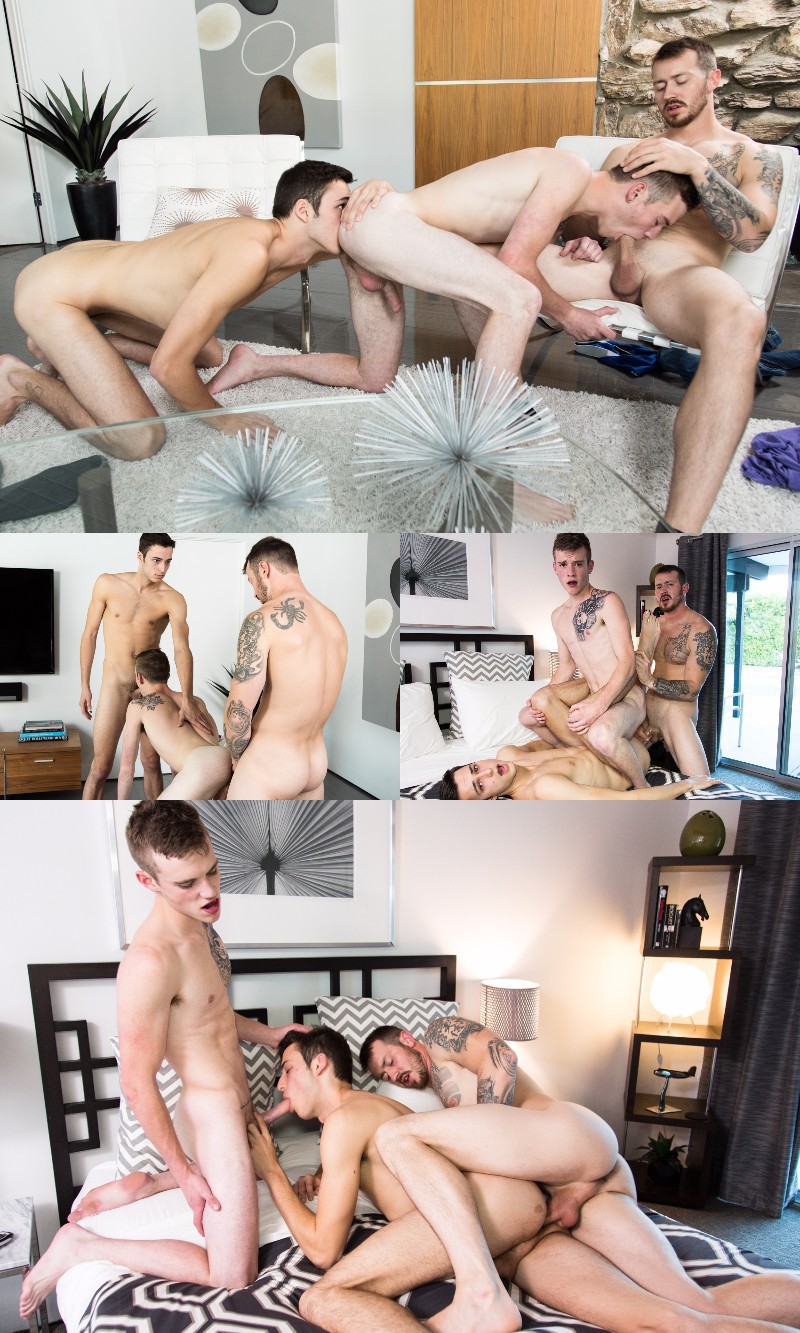 Watch These Lovers Both Cum on Scott's Face
Mark Long and Trevor Jones are in an open relationship. Mark recently fucked a guy named Danny who he met online. Now, Danny's boyfriend, Scott Finn, confronts Mark in a parking lot. The conversation turns to Mark and Trevor's open relationship and Scott finally asks, "Will you and your partner teach me how to share?" Mark tells Scott that he should talk to his boyfriend, Danny, and sort things out. But things take an interesting turn.
Scott shows up at the guys' house while Trevor is alone. He asks to come in and talk, but quickly ends up on his knees blowing Trevor. Mark arrives home in the middle of the blowjob and he's a little pissed at first, but he grabs Scott when he tries leaving and decides this would be a good time to show him how lovers can share another guy.