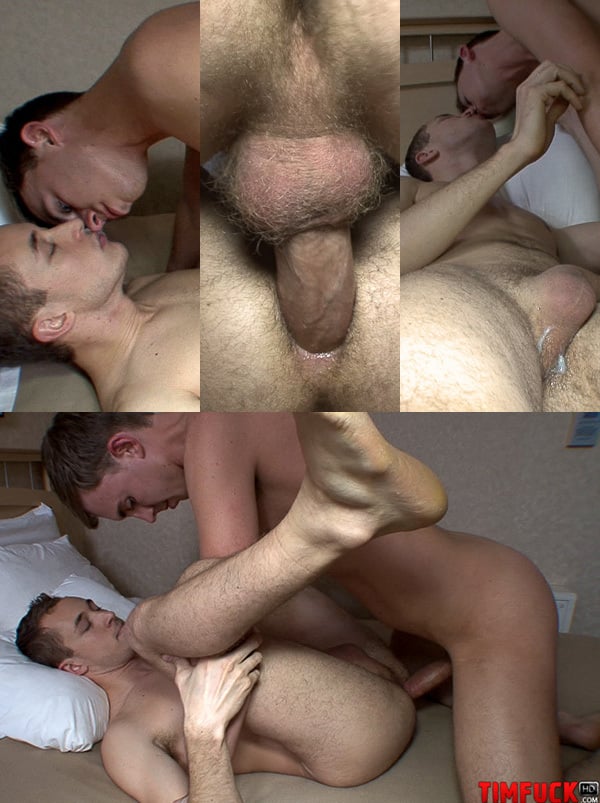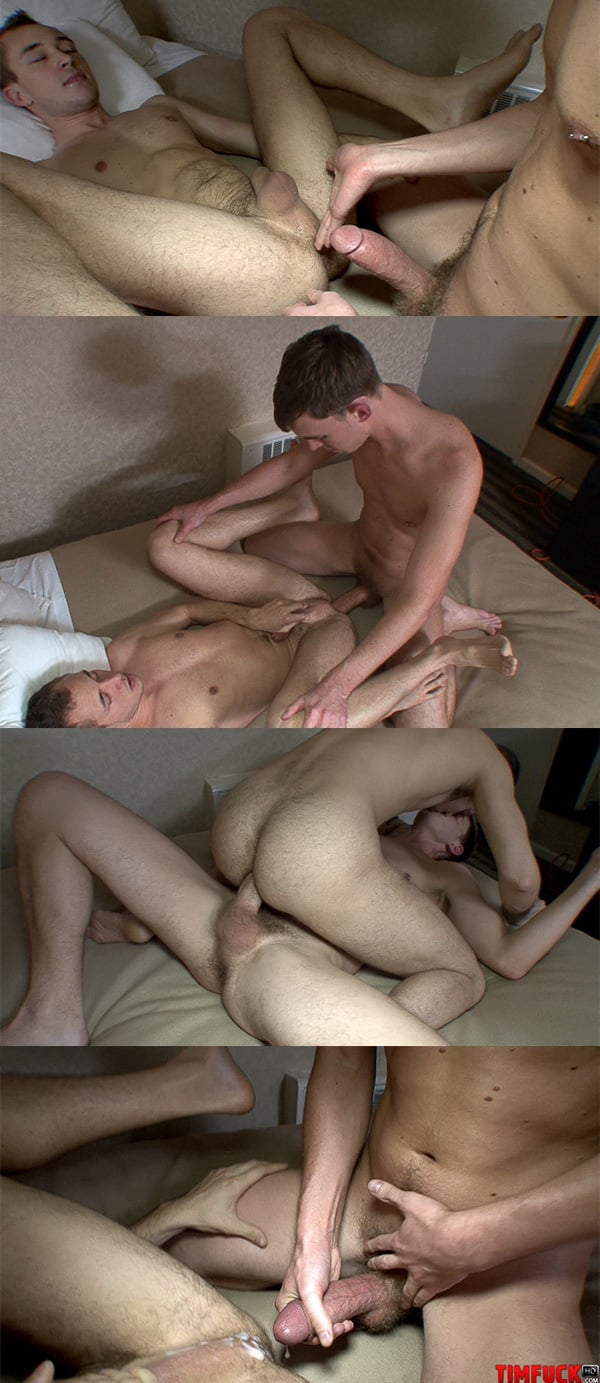 It's lovely when you find a couple of guys who are so into each other that you forget that you're watching a porno. It's like you're sitting on the bed right there with them and watching them enjoying each other. Aaron Xanders and Luke Bennet are a passionate pair, it's as if they've done this before, but TIM Fuck tells us this is their first time together. And I'm betting it won't be their last.
Aaron is on top of Luke and they're kissing. Aaron grinds his enormous cock in the crevice between Luke's thigh and his nuts, getting his dick all the harder. And when he's ready, he presses forward pushing Luke's in the air, but he never stops kisses Luke. Then Aaron spits in his hand and greases his cock, he holds Luke's legs steady and aims his huge erection at its target, he spits one last gob down onto his cock head and pushes in.
The camera switches to Luke's face and we watch him pant with his eyes clothes. He's getting used to the fullness of Aaron's cock and the top is giving him all the time he needs. Then Aaron starts pumping gently and slowly, he's not in a hurry, he's not putting on a show -- his only care his making Luke's hole feel good.
We move behind them and watch as Aaron plunges deeply, sometimes he pulls all the way out and we catch the glimpse of Luke's gaping hole, just for a second before Aaron plunges all the way back in.