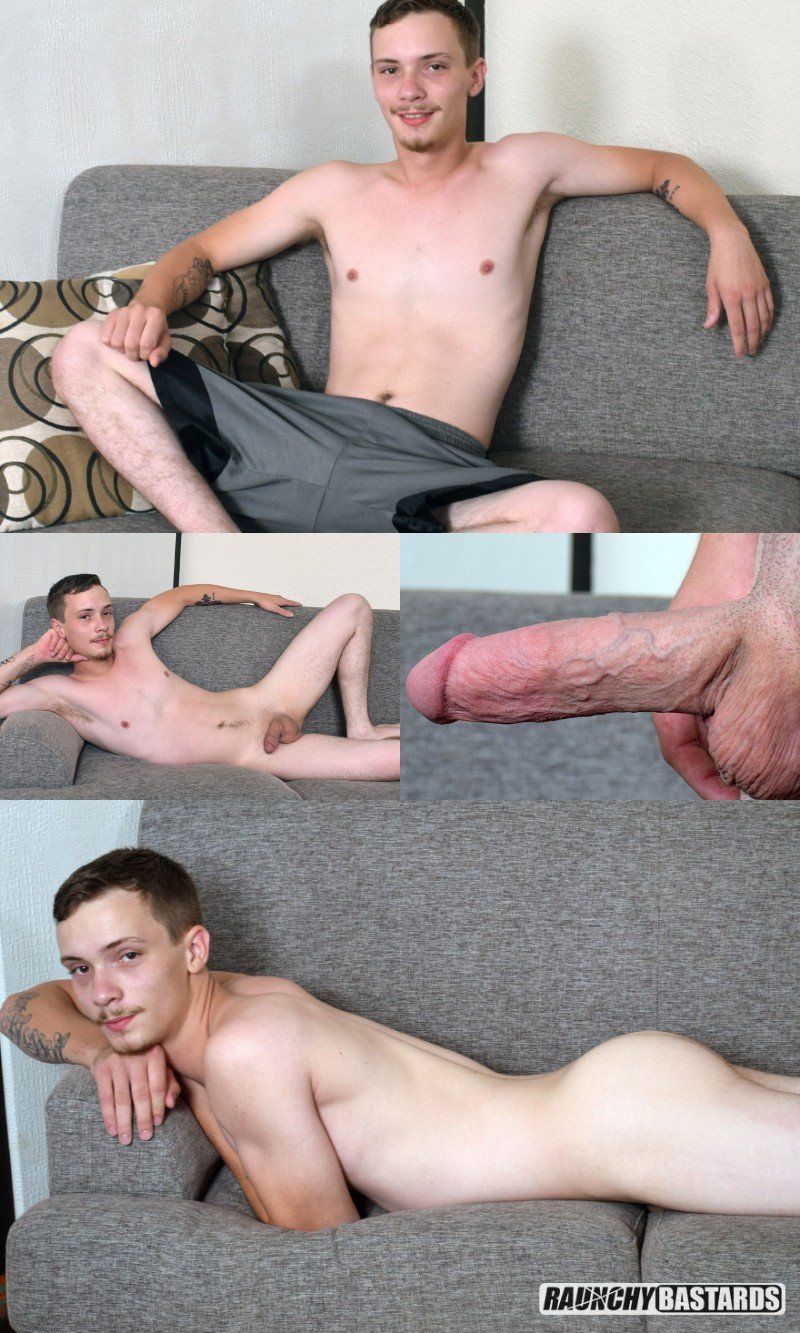 See More of Clay's Dirty Casting Sessions - Click Here
If I were sitting on the couch beside Chance Armstrong, the dirty-old-man demon sitting on my left shoulder might say, "Lean over and give his big dick a tug." Chance is a real cutie, right up my alley. And with a cock like this, I'd definitely hope he'd be going inside my alley. But Clay is the dirty old man in this scene and he's the one doing the fucking, but not before he coaxes this porn wannabe to suck his dick. "And boy, what a cocksucker Chance turned out to be!" Clay says.
When Clay suggested that Chance hop on his dick, there wasn't any a debate. "His hole actually felt better than most of the 19-years-olds I've fucked this year." And after Clay blew is wad in the boy's hole, Chance bent over to show Clay his used hole.