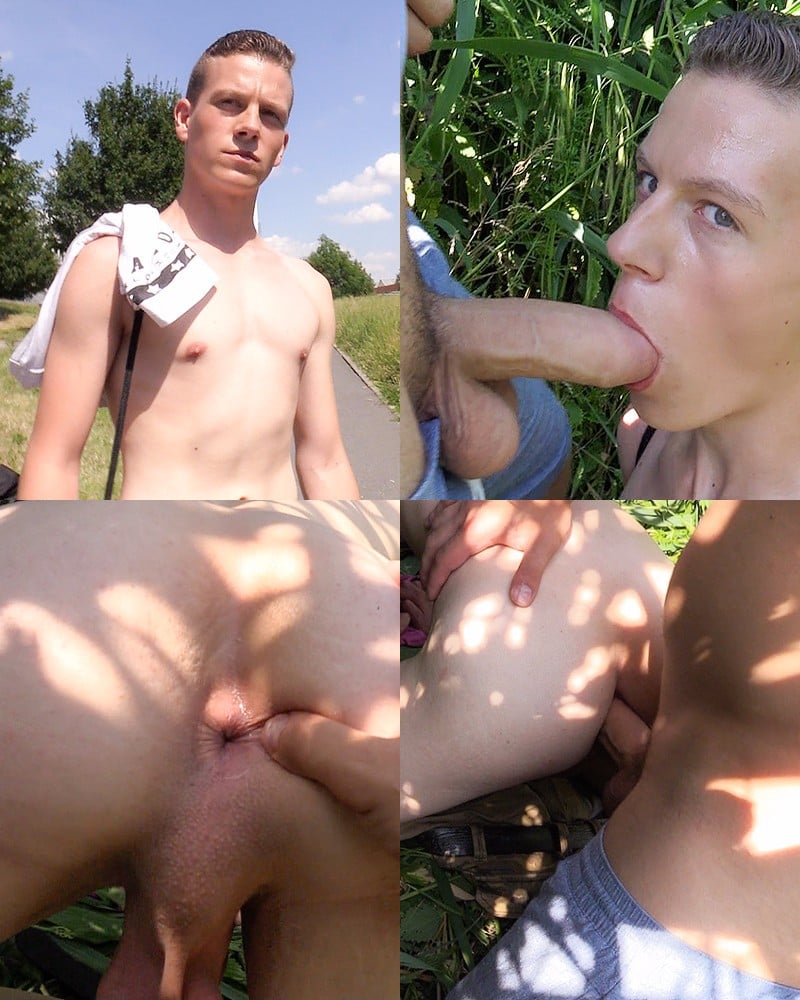 Watch Over 300 More Videos - Get Access to 3 Sites!
Czech Hunter ran into this blond lad out for a walk with his girlfriend. He talks to them, then starts the usual offers for money. Take off your shirt. Show me you cock. The guy hesitates but his girlfriend keeps saying, "We need the money, do it." This is too easy.
Then CH offers 9,000 crowns to get a blowjob (that's nearly $400). "You're okay with this?" the guy asks his girlfriend. She laughs and says, "Sure, you'll be doing it." She almost looks stupefied that he's not getting down on his knees. "We need the money," she adds. At this point CH sends the girlfriend away and he heads into the bush with this stud.