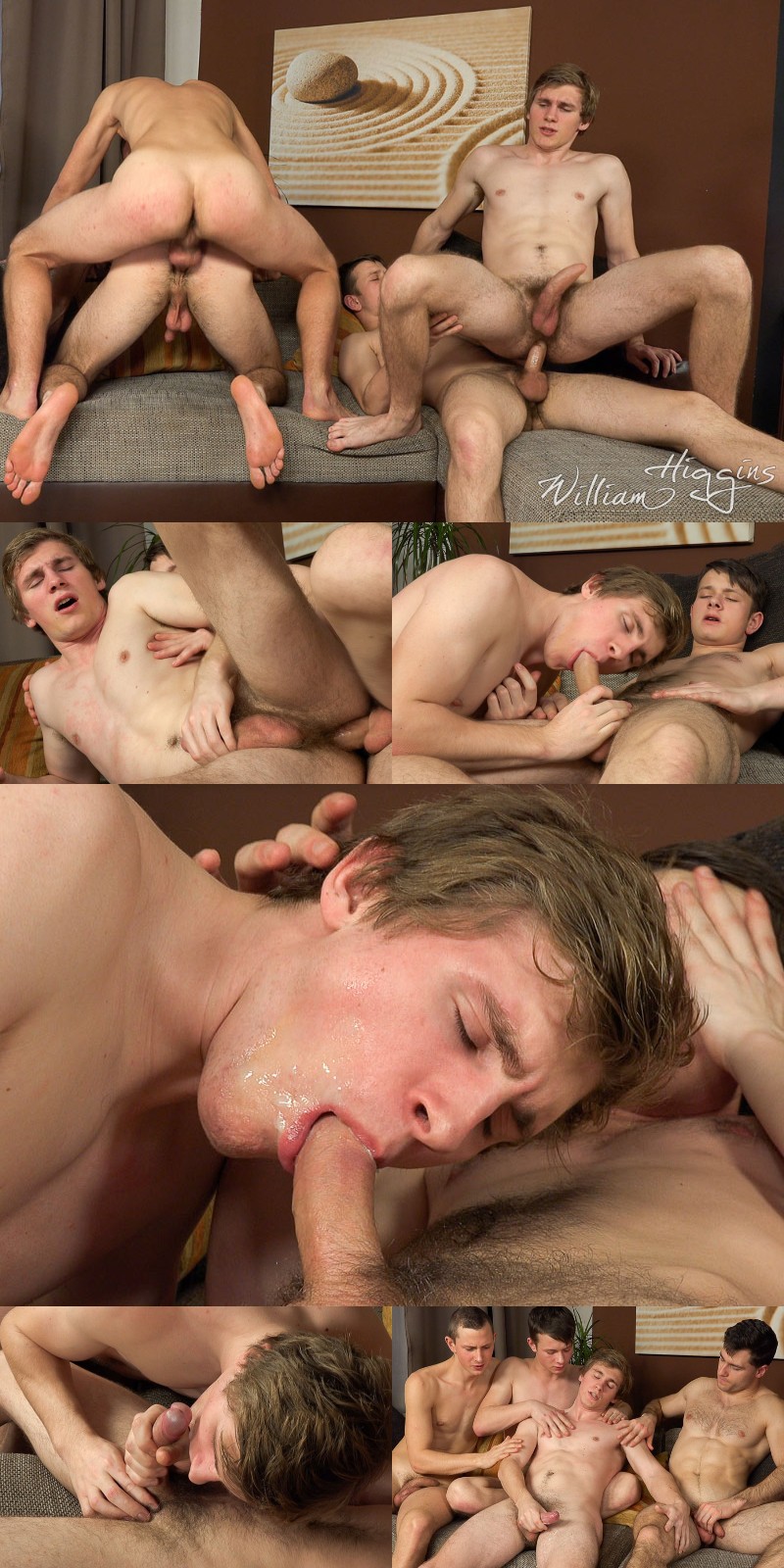 Watch Nearly 200 "Wank Party" Videos
Wank Party #92 features Laco Meido, Tomas Salek, Dan Holan and Franta Tucny. This is the second part where Tomas sits on Laco's dick and Dan rides Franta's hard-on.
I've got a bone for Tomas Salek, he's the good-looking stud with the hairy legs. He gets his hole stretched good before Laco unloads his nuts all over it. This is Salek's second Wank Party video, he was in #91 as well and he got spit-roast fucked by two other guys. Salek is fairly new so he's only got eight videos. He's 24 years old and enjoys basketball and soccer, and apparently taking it up the butt.