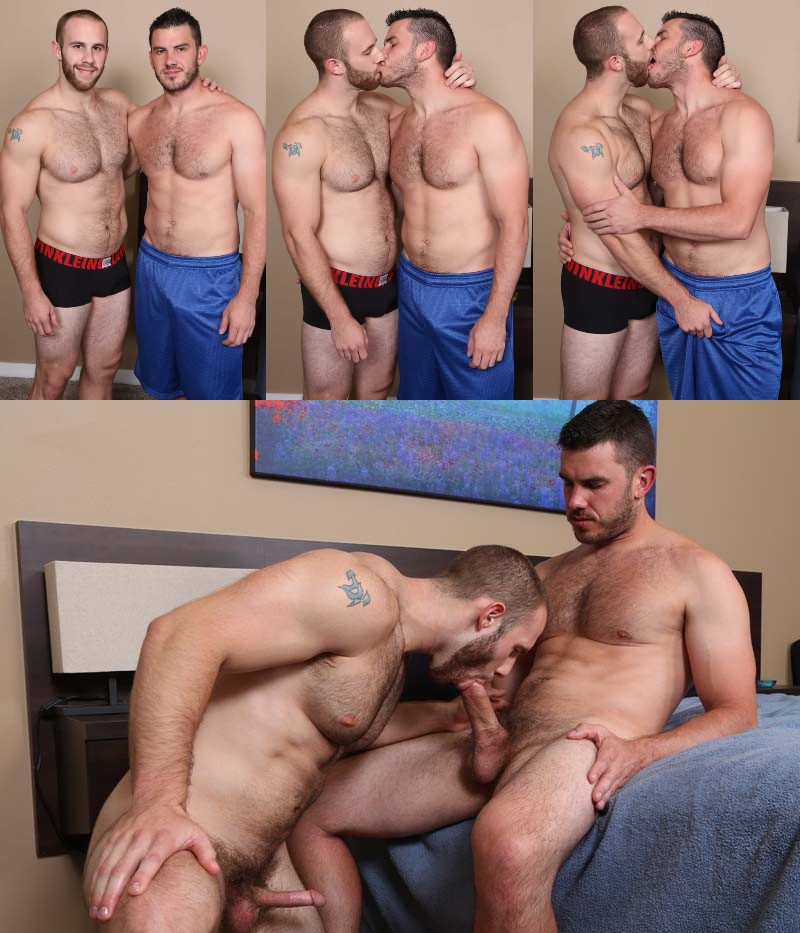 Atticus likes guys and he's done a couple of gay-sex videos elsewhere, but when he agreed to film guy-on-guy sex at Chaos men he asked if they could postpone bottoming for a few sessions. But then Atticus heard he was scheduled to do a scene with Vander and all bets were off -- he wanted to see if he could take the hunk's eight-plus inches.
Both of these guys like sucking dick, and apparently eating ass is right at the top of their list of turn-ons. After a hot necking session, the guys swapped blowjobs, but then Atticus bends over and hoists his leg on the bed so Vander can tongue fuck him. A few minutes later, Vander is on his back holding his legs while Atticus rims his hole and gets it good and wet for his dick.
While Atticus wanted to bottom, he wasn't in a hurry and he fucks Vander first. But I was in a hurry to see Vander plunge his big, fat cock in Atticus' hairy ass. What a beautiful piece of meat. The guys swap back and forth a couple of times, then Vander rides his buddy in reverse. Atticus made another goal clear at the beginning of the scene -- he wanted to see if he could cum while fucking ass. Vander got him very close, then pulled off and unloaded all over Atticus' hard-on. Then he slides Atticus' cummy cock back inside his hole and let him finish up with a vigorous thrust fuck. And yes, he does manage to fill Vander's ass with his jizz.