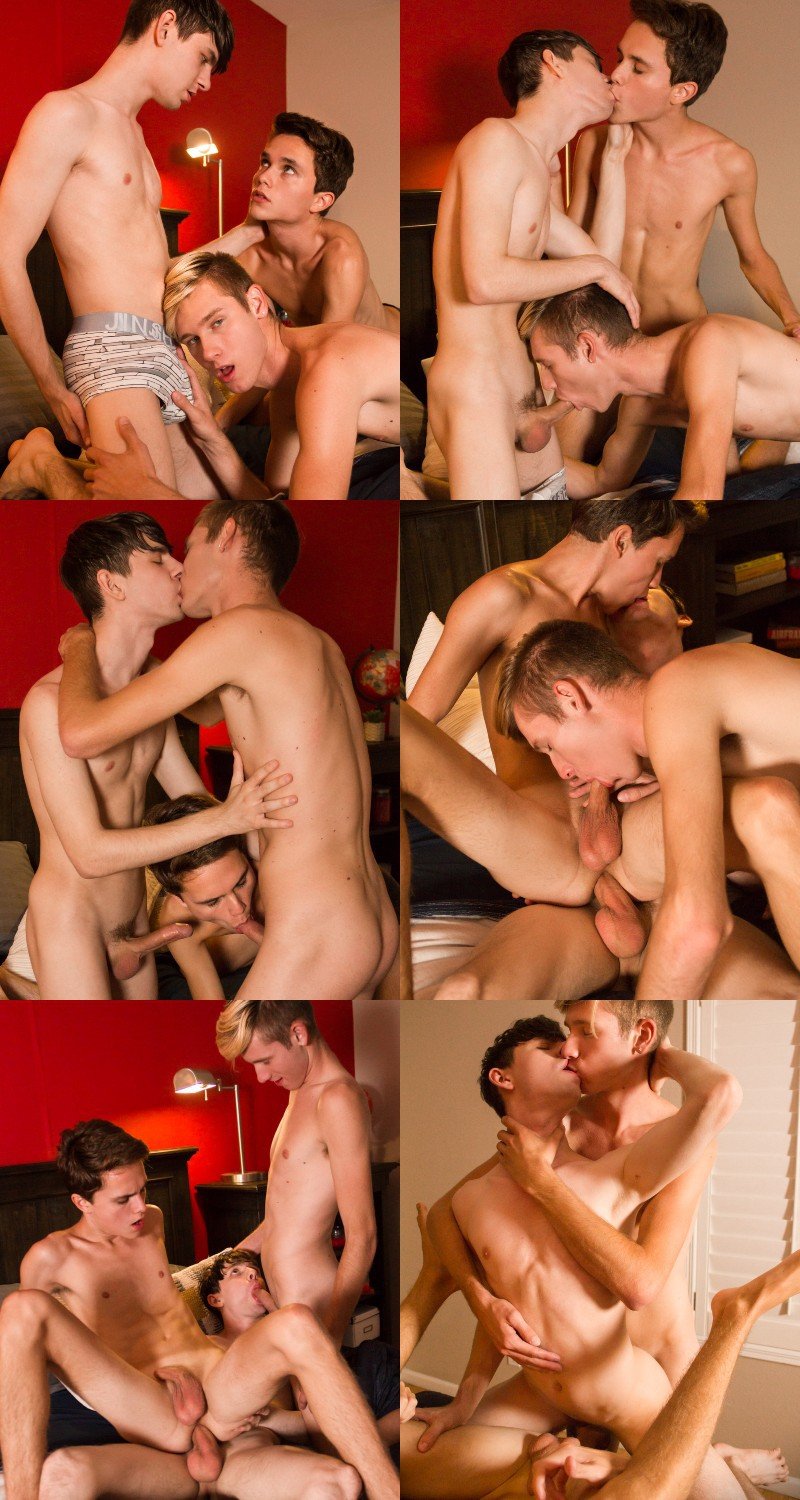 Watch Fresh Teen Faces in Hundreds of Videos - Click Here for a 3-Day Pass
Teen friends Caleb Gray, Julian Bell, and Cody Wilson are hanging out on a Friday night. They all have their faces buried in their phones when Caleb says he bored. Julian brings out a ouija board and they start playing a sex game. Each one asking if wants to fuck one of the others. "Do I want to fuck Cody?" Julian asks. The planchette moves over to the yes side, but the other two think that Julian is moving it on purpose.
Cody asks a more generic question: Do I want to fuck anyone? And again, the planchette moves to the yes side, but the others think that he's moved it as well. He leans over to kiss Julian saying, "Did I?"
Once the guys get naked and start sucking dick, the truth becomes clear -- they each want to fuck the others. Julian and Cody neck while spit roasting Caleb, then Cody rides Caleb's big dick. Caleb fucks Cody while Julian fucks him from behind, and on it goes. There are many other surprised in Séance Screw.