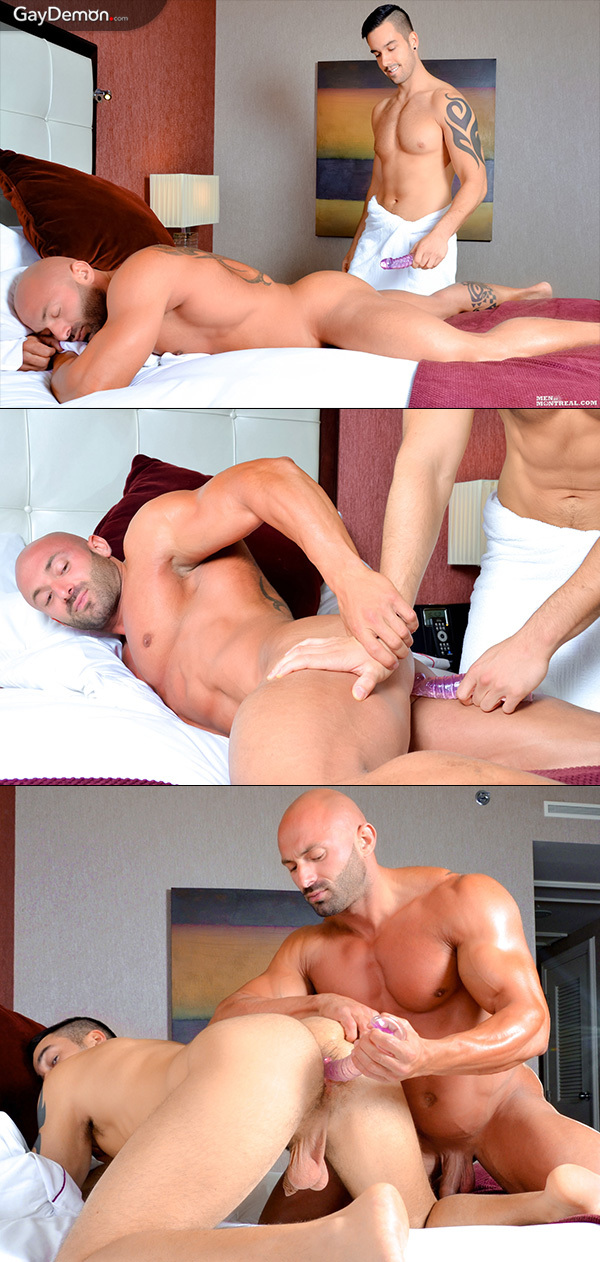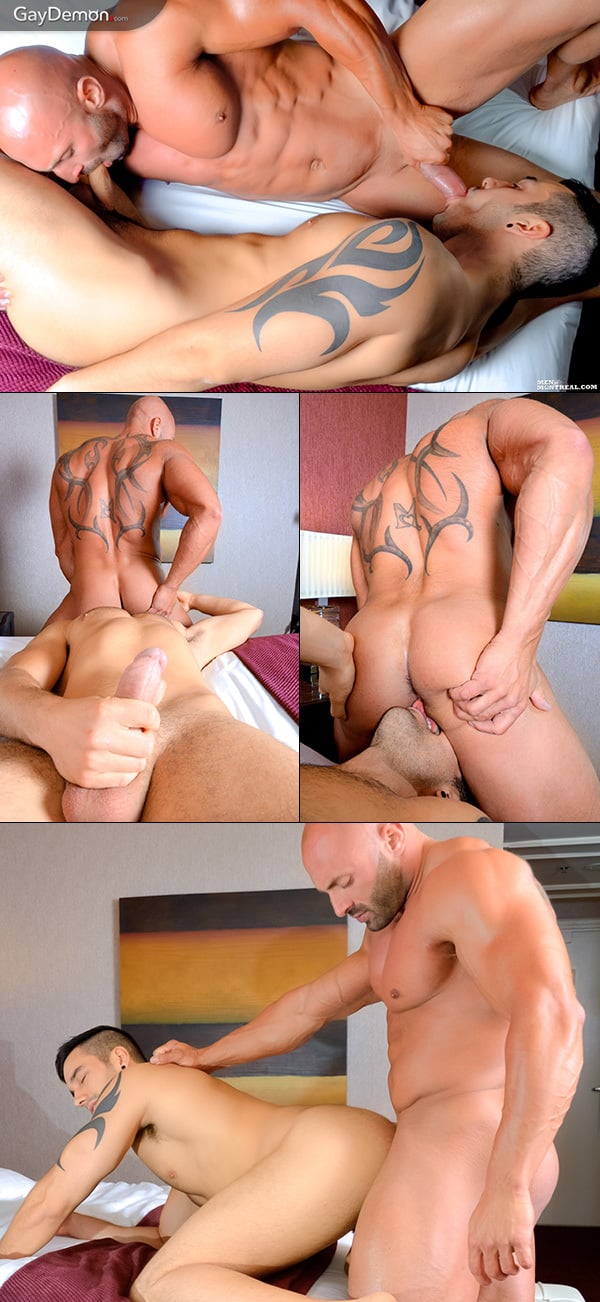 Felix Brazeau thinks it'll be fun to wake up muscle hunk Max Chevalier with a dildo up his ass. It's been a while since Chevalier has been on Men of Montreal. Brazeau said in the pre-action interview that he'd love to fuck Chevalier ass in this scene and the bald muscle hunk simply said, "In your dreams."
But when Felix returns from the shower and sees this hunk snoozing on the bed with his beautiful ass in the air, Felix decides that while the hunk rebuffed the idea of taking his hard cock that didn't exclude a dildo. Chevalier wakes, wrestles Felix onto the bed and shows him who is the bottom in this scene. Chevalier outweighs Brazeau by more than a few pounds and he's massively built, so he quickly turns the tables on the cocky stud and shows him who is boss.
Felix squirms, but gives in quickly and he's moaning and groaning with the sex toy in his hole. Then plunging the 8-inch dildo in and out of Felix's ass, he shoves his hard-on down the cocksucker's throat. Max does give Felix his ass though, if only spreading his massive butt cheeks and sitting on the stud's face. Then he gets Felix down on all fours and pounds his huge muscled body into the bottom's ass.