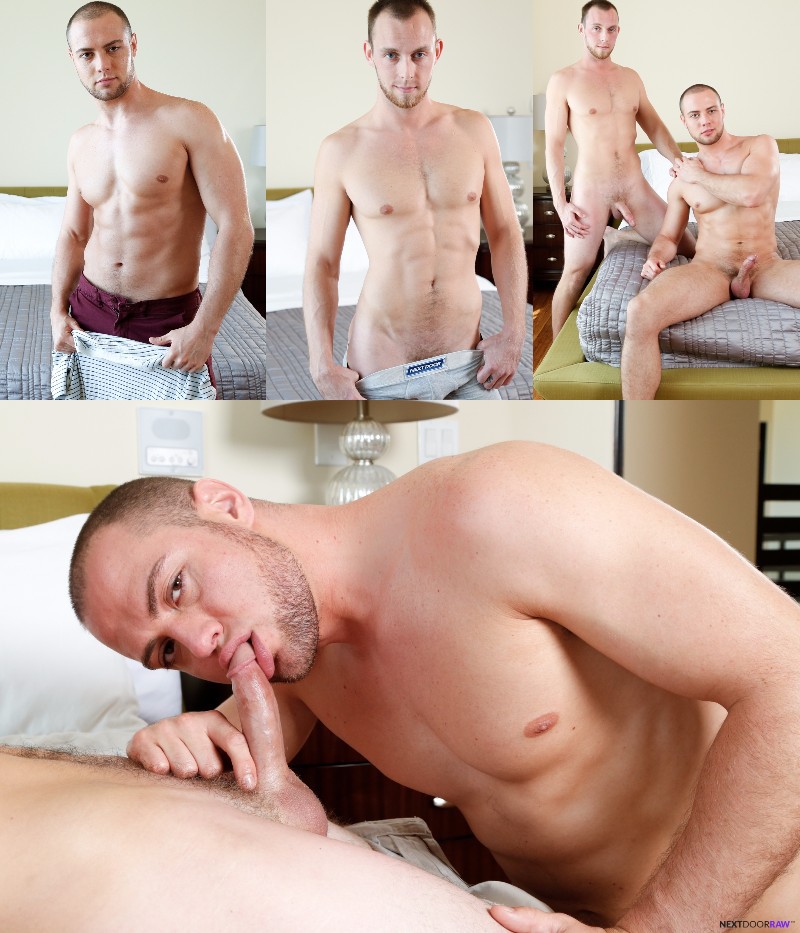 Get a 1-Day Trial at Next Door Raw for $1.00
On his delivery route, Mitch Hanson knocks on the door with a long package in his hands. Little does he know that he's about to come face to face with an old fuck buddy, Brendan Phillips. In Next Door Raw's Trick Reunion, Brendan recognizes his old hook-up immediately and invites him in for a reunion.
The writing in Trick Reunion is pretty lame. Mitch is delivering a package, so they swap double entendres about the package. Oh well, we're not hear for the dialogue, are we? The funniest part is that Mitch hasn't a clue who Brendan is. The home owner has to prod the delivery boy's memory a bit before Mitch finally says, "Oh yeah, I remember now." How good a fuck was Brendan?
Mitch Hanson steals the show in this scene. Whether he's on top riding Brendan's dick or between Brendan's legs thrusting into his ass, Mitch is a hot fuck. But I did enjoy it best watching Mitch doing the drilling because he's got a beautiful round ass and it was red from a lot of smacking and he thrusts into his buddy with hard and quick strokes. He finally flips Brendan over and fucks the cum out of him.