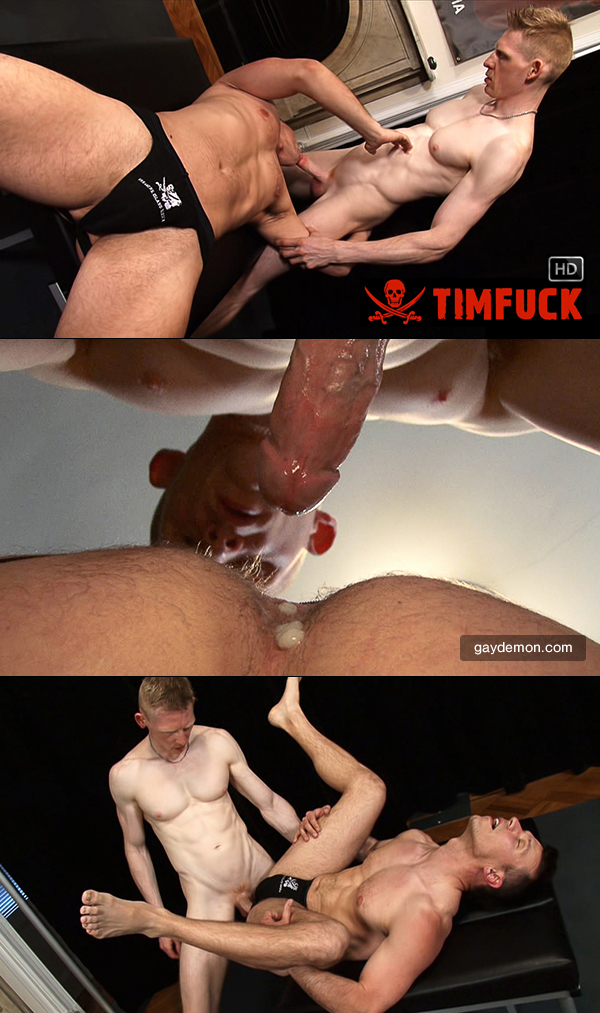 Alex Kaine has been begging TIM Fuck use him as a cum dump. I guess he got his wish. Ginger top Rob Yaeger has been drilling Alex for several minutes when he pulls out to inpsect his bottom's hole, Alex pushes out a glob of cum -- and Yaeger hasn't blown his load yet. Looks like someone has already warmed up this cum whore's ass. But I'm getting ahead of myself here.
This is the second part of Max Sohl's audition series for Treasure Island Media and features Alex Kaine. He's a sexy bottom with a well-built body and he loves getting his hole dicked. Rob Yaeger is a ginger top with a super ripped body, completely smooth except for the tiniest burning bush at the top of his long, skinny cock.
As much as Alex can take a good fuck, Rob has stamina. He's a fuck machine, drilling Alex's hole with steady rhythmic pumping. Lying back on a bench holding his legs, Alex's pecs jiggle while the redhead pistons his cummy hole. The ginger pushed his body right to the edge until he's begging to have his hole marked with his redhead's load. And when Rob is satisfied this cum slut wants it bad enough, he gives him his seed.