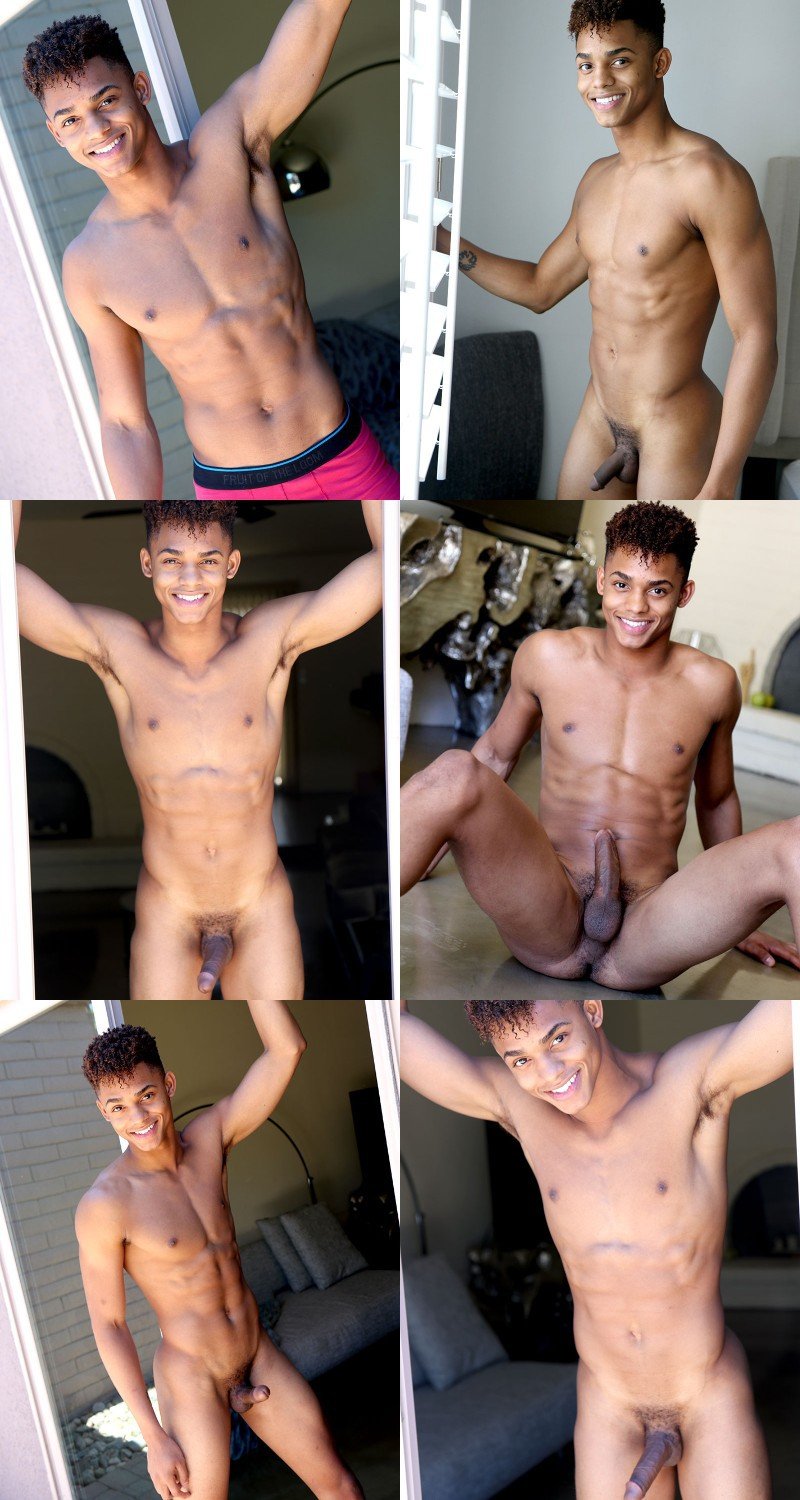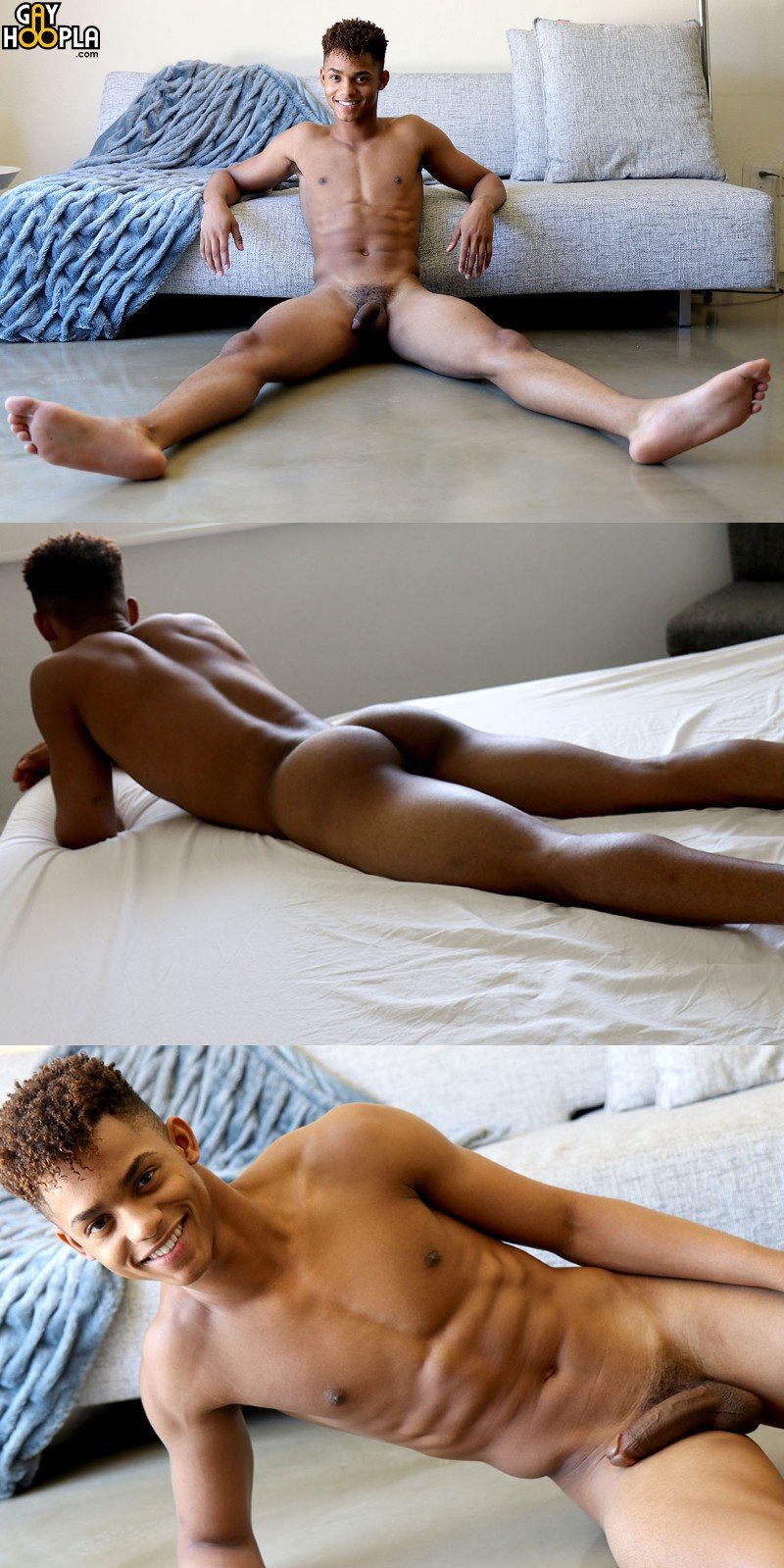 Watch Ian Borne Stroking His Niner at Gay Hoopla
These pictures don't do Ian Borne justice. They don't show off his good looks or how beautiful his body is, and they certainly don't showcase his nine-inch dick. Man, this guy is a grower.
But do yourself a favour and head over to Gay Hoopla and watch Ian's preview video. There are some great shots of him running on the track, and wait until you see him completely naked in the bedroom. What a hot little ass -- tight but bouncy.
And you don't want to miss his first fuck scene, which is coming out in a couple of days.
It seems like Collin Simpson gets first crack at all of the new guys. He's fucked many of the virgins who are getting started at Gay Hoopla, but this time around Simpson is giving his ass to this first-timer. And with Ian swinging nine inches, can you blame Collin?