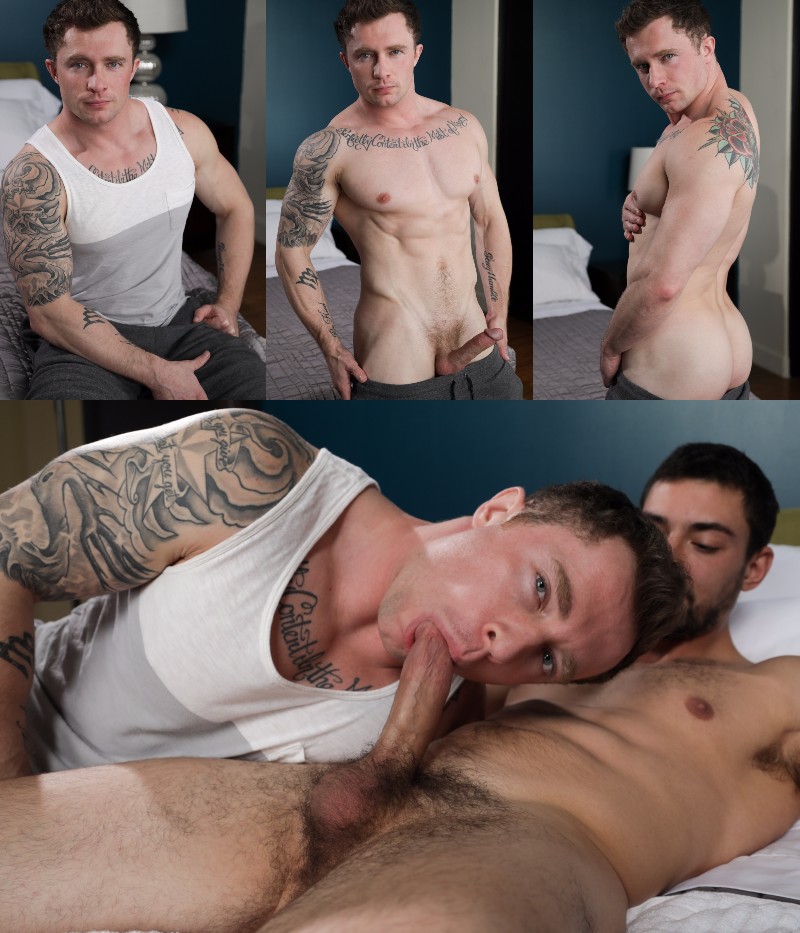 Save 50% at Next Door Studios - Click Here
On March 2, Markie More announced that he's retiring from Pornland. Funnily enough, his latest Next Door Studio's scene called Gay Together features More replying to an ad making $5,000 a day shooting porn. His roommate Chase Klein likes the money, but figures it's gay porn. More makes the call and it's for gay porn. So these straight guys decide to try gay sex for the first time before committing to filming. But Gay Together isn't More's last scene, as some bloggers are erroneously reporting. Come inside for the details.
On March 02, Markie More tweeted: "I would like to announce that as of yesterday, I am officially retired from the porn industry." Then More scrubbed his Twitter feed of any trace of porn. As of now, his feed isn't even loading properly leaving over 50,000 followers high and dry.
I reached out to a representation of Next Door Entertainment who tells me that they still have many more Markie More scenes in the can. "We have no date yet for his final scene," says the rep. As well, he tells me that More is still under contract and is obliged to film several more scenes before it expires. And even if More reneges on his contract, we'll still be seeing more of him for a while yet.
GayDemon has an interview with More that we'll feature next week.