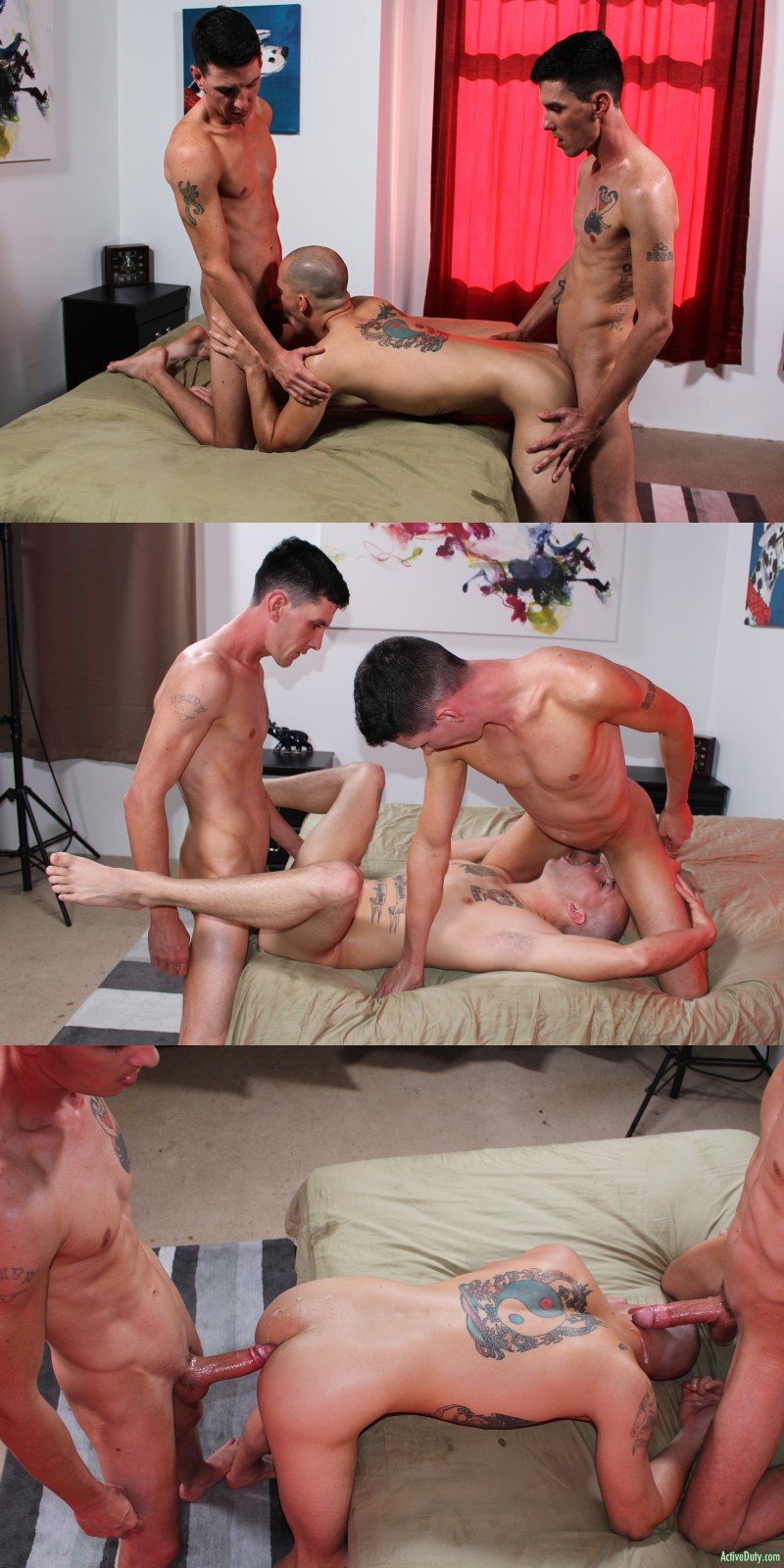 Watch All 6 Stax Brothers Videos - Click Here for a 3-Day Pass
I don't find the Stax brothers particularly attractive, but I'd do them nonetheless, if for no other reason than bragging rights, wouldn't you? We do love to tell tales of our sexual conquests and being spit-roasted by twin brothers ranks right near the top of the list.
Michael and Jacob Stax have fucked guys together in three separate scenes and they screwed a pair of guys in a fourth. Now it's Richard Buldger's turn.
The Stax brothers bend Richard over the edge of the bed and he sucks one big dick while the other pushes into his hole. They fuck him on his back, and finally they drill him doggy style. Richard can't take anymore and unloads his balls all over the sheets, then one brother blows all over his ass and the other douses the back of Richard's head.