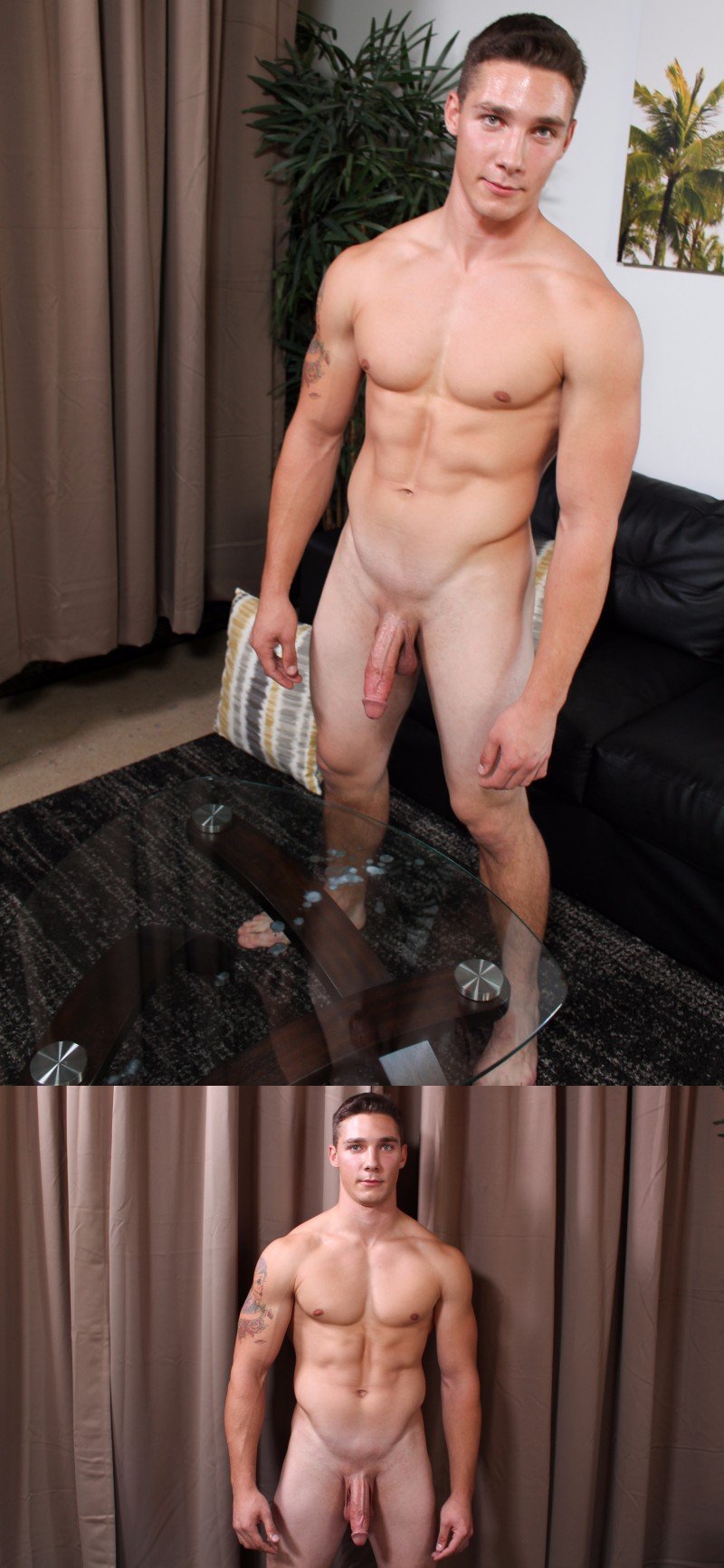 Watch Spencer Shoot His Massive Load of Jizz
I see a lot naked men during the course of my job managing content for GayDemon, and after a while a guy can become a little ho hum about penises, you know, one starts looking like another. But then a guy like Spencer Laval falls into my inbox and I say "holy shit" out loud.
I don't know how big it is, but it's a beautiful penis, thick with a sexy vein running down the middle of his shaft. And listening to the squishy noises he makes while pumping his fist on his lubed dick only adds to the excitement.
Spencer Laval is a trifecta of hotness: he's handsome, well built, and hung with both a big cock and heavy-hanging nuts. And he stands over the glass coffee table and unloads those very full balls all over it. Holy shit, what a load!